How Can Women Become Better Negotiators?
In her new book, Beth Fisher-Yoshida shares steps for disrupting negative narratives and channeling positive outcomes.
April 26, 2023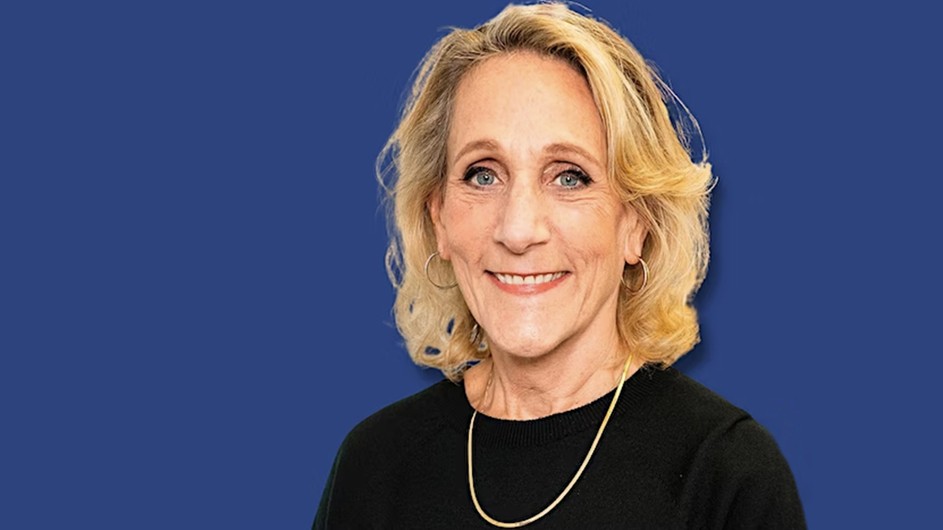 Most people internalize what they have been told about who they are and what they should want, not realizing how strongly it influences their decision-making. For women especially, this can inhibit their ability to successfully negotiate their relationships, careers, and futures. With greater self-awareness, women can change the stories by which they live and negotiate.
In her recently published book, New Story, New Power: A Woman's Guide to Negotiation, Beth Fisher-Yoshida, professor and director of the M.S. in Negotiation and Conflict Resolution Program at the School of Professional Studies, shares steps for disrupting negative self-talk, and instead using that inner voice to channel better outcomes. Based on firsthand accounts of women at all stages of their careers, personal insights, and other research, Fisher-Yoshida introduces women to a process to help them strengthen their negotiation skills by changing the narratives in their heads—ultimately empowering them to achieve better results in every aspect of their lives. 
Fisher-Yoshida discusses the book with Columbia News, as well as books she's read lately that she recommends, why she likes to read several different types of books at once, and the diverse guest list for her next dinner party, ranging from Malcolm X to Rita Moreno and Jerry Garcia.
What inspired you to write this book?
I noticed over the years that there were certain negotiating patterns I witnessed in women I worked with, which differed from those of men. This occurred in the classroom with graduate students, in workshops in organizations, and with executive women I was coaching. My curiosity got the better of me, so I looked into existing research about women and negotiation. There were findings that confirmed my observations, and some research was contradictory. I also noticed that, more recently, a lot of pressure was being put on women to advocate for themselves, to "get out there and ask for it!"—which can be intimidating if you do not feel you know how to do it.
I wanted to know more about the strategies and tactics that women were using to help themselves, and what was preventing them from being more effective, so I decided to do my own research. I segmented the women I interviewed by how long they had been in the workplace—junior in their careers with less than five years of experience, mid-career with 10 to 15 years of experience, or senior in their careers with more than 25 years of experience.
I also conducted a separate study of women working in STEM professions. One of my goals with this research was to capture the stories that women told themselves—both stories that were helpful in getting them what they wanted, and those stories that got in their way. Once I decided to write this book, I wanted it to be grounded in research and concepts, yet easy to read and practical, so any woman could pick it up, read it, and begin practicing something new to improve her negotiating capabilities, regardless of where she was starting from.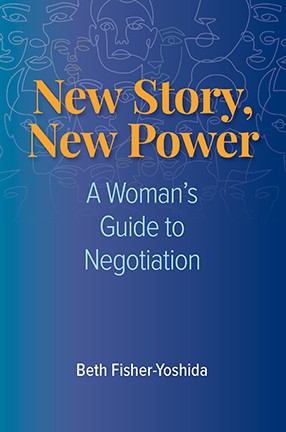 In your work, have you found that women are less effective negotiators than men? If so, why?
I think it depends on what they are negotiating, and who they are negotiating for and with. Women have been socialized to be nurturers and caretakers, so some of the messaging is that they should advocate for others—such as their children, for example—rather than self-promote. They can be formidable when negotiating on behalf of others, and less so when advocating for themselves.
Men, on the other hand, do not receive the same messaging in their formative years, so their narratives are different. Research shows that women can negotiate effectively when certain conditions are in place, such as negotiating on behalf of others, being given status by others, and being willing to risk not being liked. These are generalizations because, of course, there are some variations. However, it is tricky to be a competent negotiator, be successful, and be likable, all at the same time. The conditions need to be favorable in order to have this combination work.
What books have you read lately that you would recommend, and why?
I can make recommendations based on certain authors I follow. I like the writing of Diana Gabaldon and her Outlander series because of the way she weaves historical facts into the novels. For the same reason, I also like Barbara Kingsolver (Animal Dreams) and Louise Erdrich (Bingo Palace). I enjoy the way John Irving develops characters, for example, in his novel, A Prayer for Owen Meany. I also love a good spy thriller, and I can devour in one sitting the novels by Mark Greaney in his Gray Man series.
What's on your reading list now?
I like to read a few books at the same time, some for my work, some that are nonfiction, and novels for both enjoyment and to study writing styles. This is because I am embarking on writing a historical novel, with, of course, a woman as the protagonist. I also like to read books before I see the movie or TV version; for example, I read the nonfiction Killers of the Flower Moon: The Osage Murders and the Birth of the FBI by David Grann, as the movie is being released later this year.
For my work, I am reading Our Declaration by Danielle Allen, also nonfiction, for insight into the role of equity—in addition to freedom and liberty—that is so talked about in reference to our country's founding. I recently read the novel, The Seven Husbands of Evelyn Hugo, by Taylor Jenkins Reid. I enjoyed how the story unfolded, and how things were not always what they seemed. Finally, for research for the historical novel I am writing, I'm reading City of Fortune by Roger Crowley, which is about the seafaring history of Venice. I am tempted to start other books, but this is enough for now.
What are you teaching this semester?
This semester I taught Dynamical Systems and Conflict, which addresses how to take a systemic approach to complex, long-standing disputes that are challenging, not straightforward, and involve multiple issues and multiple parties. It is such a wonderful feeling when students grasp the concepts and skills of how to map out problems and gain insights that lead toward sustainable solutions.
Which academics or professionals, dead or alive, would you invite to a dinner party, and why?
I would like to host an eclectic group of guests to see how they connect with one another. I admire people who have something to say and say it, even if it is not popular at the time. So, as a start: Gertrude Stein, Rita Moreno, Malcolm X, Alan Cumming, Leonardo da Vinci, Jerry Garcia, the Brazilian educator Paolo Freire, and Murasaki Shikibu, the 11th-century Japanese novelist who wrote The Tale of Genji.
I would serve an eclectic meal, with foods from around the world that are easy to eat because my guests would be talking and entertaining each other throughout the evening.