U.S. Election Experts Available for Media Interviews
Columbia faculty experts are available to comment on the 2020 election topics, including Super Tuesday primaries, campaigning, polling, party politics, census, voter behavior and more. Contact: Sabina Lee, Columbia University, (212) 854-5579, sabina.lee@columbia.edu.
March 01, 2020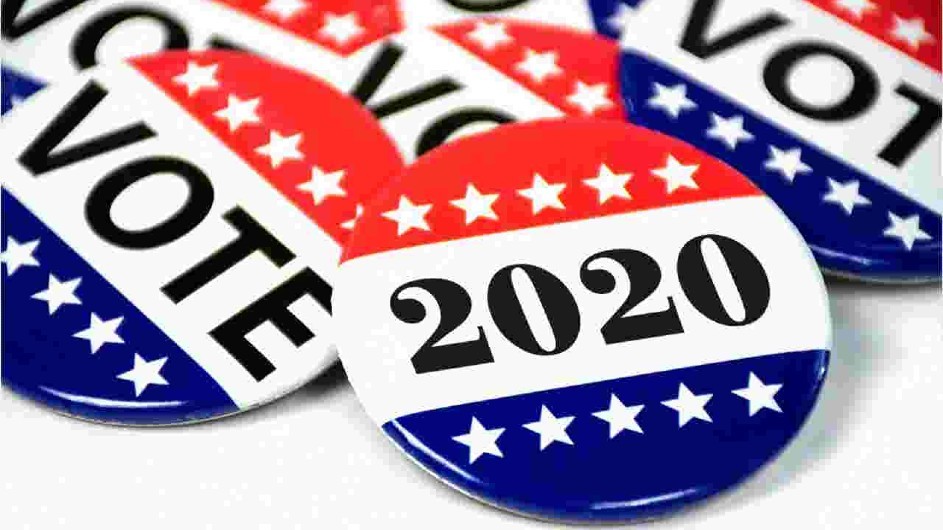 Richard Briffault
Expertise: election law, campaign finance, state and local government law.
He is an authority on the election issues dealing with campaign finance and state voter ID laws.
Email: brfflt@law.columbia.edu
Related: Law Professor Richard Briffault on Voter ID Laws
Robert S. Erikson
Expertise: elections; polling; debates; American political behavior; nominating conventions; public opinion; and the history of party politics.
He is co-author of the book American Public Opinion: Its Origins, Content, and Impact.
Email: rse14@columbia.edu
Ester Fuchs
Expertise: political parties; elections; political participation; women voters; civic engagement; New York City politics; urban politics.
She is the Director of the Urban and Social Policy Concentration at Columbia University's School of International and Public Affairs.
Email: ef25@sipa.columbia.edu
Andrew Gelman
Expertise: elections; voting; public opinion; polling; the analysis of election results.
He is a top authority on forecasting elections.
He is author of the book Red State, Blue State, Rich State, Poor State: Why Americans Vote the Way They Do. He recently wrote this piece for Slate - Trump-Clinton Probably Won't Be a Landslide. The Economy Says So.
He also is available for interviews in French.
Email: gelman@stat.columbia.edu
Related: Polling Is Not an Exact Science Says Statistician Andrew Gelman
Michael Graetz
Expertise: taxes; social security; health care reform.
His government experience includes Assistant to the Secretary and Special Counsel for the U.S. Department of the Treasury and Deputy Assistant Secretary for Tax Policy at the U.S. Department of the Treasury.
His books include 100 Million Unnecessary Returns: A Simple, Fair, and Competitive Tax Plan for the United States; Death by a Thousand Cuts: The Fight Over Taxing Inherited Wealth (with Ian Shapiro); and The U.S. Income Tax: What it Is, How it Got That Way and Where We Go From Here.
Email: mjg127@columbia.edu
Related: Tax Policy Expert Michael Graetz on Reforming Our System 
Donald P. Green
Expertise: voter behavior and turnout; partisanship; political campaigns; early voting; polling; campaign finance; political psychology.
He is co-author of the book Get Out the Vote: How to Increase Voter Turnout; and Partisan Hearts and Minds.
Email: dpg2110@columbia.edu
Related: Prof. Donald Green on the Importance of Getting out the Vote 
Fredrick Harris
Expertise: African-American voter behavior; race and politics; political participation; religion and politics; social movements.
He is Director of Columbia's Center on African American Politics and Society. He is author of the book The Price of the Ticket: Barack Obama and the Rise and Decline of Black Politics.
He recently co-wrote this piece for Time - The Black Vote: History Demands a Strategy for Change.
Email: fh2170@columbia.edu
Related: Fredrick Harris on Race in the U.S.
Alexander Hertel-Fernandez
Expertise: implications of the election for state politics and policy; the role of wealthy donors and the election; economic inequality.
His forthcoming book, Politics at Work, examines how employers are increasingly recruiting their workers into politics and why Americans should care.
He also is available for interviews in Spanish.
Email: ah3467@columbia.edu
Lincoln Mitchell
Expertise: electoral politics, political history, former Soviet Union, campaign strategy and analysis, political parties.
He is the author of six book including, most recent, San Francisco Year Zero: Political Upheaval Punk Rock and San Francisco.
Email: lam13@columbia.edu Related: Is One Presidential Candidate More Electable Than the Other?
Sharyn O'Halloran
Expertise: voting rights; voting districts; Wall Street and politics; economic growth; financial regulation; trade.
She is Director of the Advanced Policy and Economic Analysis specialization at Columbia's School of International and Public Affairs.
Email: so33@columbia.edu
Related: Economist Sharyn O'Halloran on the Role of Money
Robert Y. Shapiro
Expertise: party politics; polling; public opinion; politics and the media; healthcare; political leadership.
He is co-author of the book The Oxford Handbook of American Public Opinion and the Media.
Email: rys3@columbia.edu
Related: The Pros and Cons Joe Biden Faces in Presidential Bid
Gregory Wawro
Expertise: Congress and Congressional elections; legislative obstructionism; the Supreme Court and judicial politics; public opinion; campaign finance; political economy.
He is the author of the book Filibuster: Obstruction and Lawmaking in the United States Senate (with Eric Schickler).
Email: gjw10@columbia.edu
Related: Political Scientist Gregory Wawro on Electoral Politics