It's the Year of Water
Join Columbia University as it embarks on two semesters of art, lectures, concerts and research focused on Earth's most precious resource.
September 26, 2019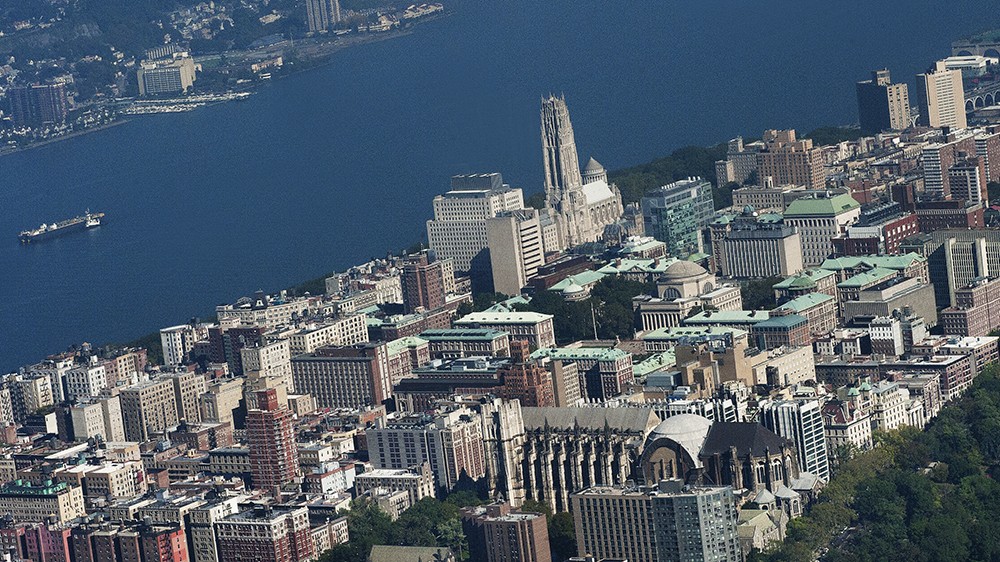 Columbia has launched the Year of Water, an interdisciplinary investigation of water in all its social, political, cultural, economic and environmental complexities. Led by the School of the Arts and convened across the University, public programming for the Year of Water will feature art presentations and exhibitions, lectures, screenings, readings and research focused on our planet's most precious resource.
"Artists, writers and thinkers working globally in multiple creative forms are deeply involved in issues surrounding water and climate change," said Carol Becker, who as dean of the School of the Arts is spearheading the Year of Water and playing a central role in bringing the entire University together on the initiative. "Artists are the people who really know how to move others emotionally and behaviorally to some positive effect. Scientists have all the data, but they need artists to help communicate that information and get people to respond," she said.
Columbia is a leader in cutting-edge research in water-related areas such as climate change, storm prevention, sustainability and water rights. Throughout the year, this research will be the focus of panel discussions and conferences led by professors at schools and institutes across the University including the Earth Institute, Lamont-Doherty Earth Observatory,  Columbia Water Center, the Center for Resilient Cities and Landscapes, the Center for Climate and Life, Columbia Law School, the Data Science Institute, Columbia Engineering School, Mailman School of Public Health, the Center on Global Energy Policy and the  Graduate School of Architecture, Planning and Preservation.
Public programming for the Year of Water is well underway. Earlier this month, the artist Adama Delphine Fawundu installed a mural, Tales From the Mano River, in the lobby of Miller Theatre. Last week, Professor Kate Orff, director of the Urban Design Program and the Center for Resilient Cities at Columbia's Architecture School, and Shaun Donovan, former U.S. Secretary of Housing and Urban Development, led a discussion, "Lessons from Rebuild by Design," a design and planning competition launched by the Obama administration for projects that promote resilience in the face of climate change. And Morningside Lights, Miller Theatre's annual lantern-building workshop and procession, returned to campus recently with a celebration of islands.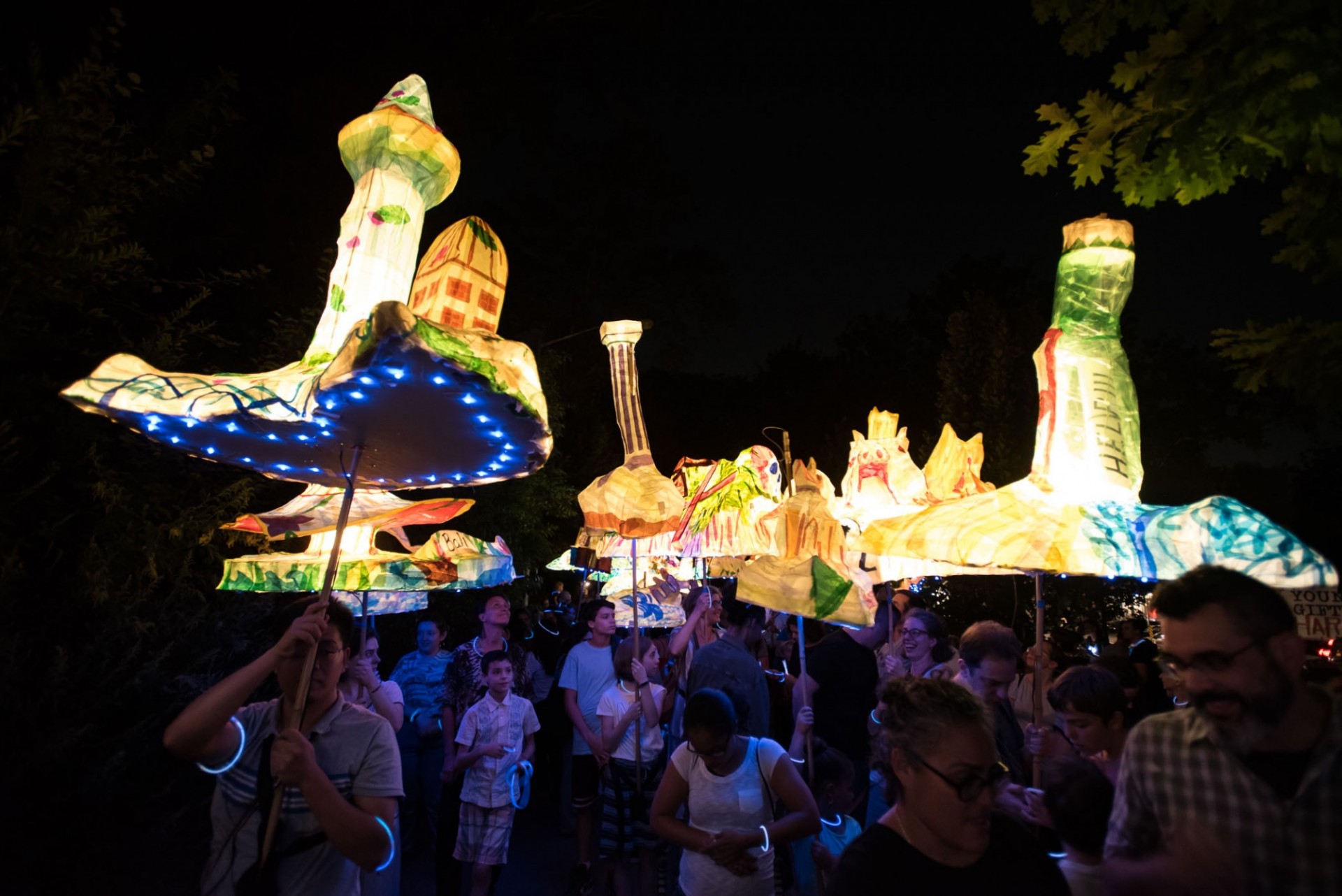 Many more water-related events are planned, including seminars and panel discussions about water and climate change and a World Leaders Forum with the multimedia artist Olafur Eliasson. His large-scale works such as Ice Watch and New York City Waterfalls have sparked critical dialogue about climate change and our relationship to nature.
And that's just September. October will bring such events as an open house at Lamont-Doherty Earth Observatory, and a screening of Ushui, a documentary film about female shamans in Colombia and their connection to the water. Toward the end of the month, the composer Vijay Iyer will present the world premiere of Song for Flint at Miller Theatre.
The highlight of October will be WATERLICHT, a site-wide, large-scale light installation, by Dutch artist Daan Roosegaarde, that will illuminate the power and poetry of water. WATERLICHT, which means water light, will take place in the public plaza in front of the Lenfest Center for the Arts on October 22, 23 and 24, from 7:30 p.m. to 11 p.m. Registration, which opens on October 1, is required.
The Year of Water "started out as something small, but now I continually have messages from people who are excited that this is happening and want to be a part of it," Becker said. This interdisciplinary approach makes "clear how water has become perhaps the central issue for the future of human habitation," she continued. "Water is essential to life," and by working with architects, engineers, urban planners and scientists, "artists have the power to bring that to the surface."