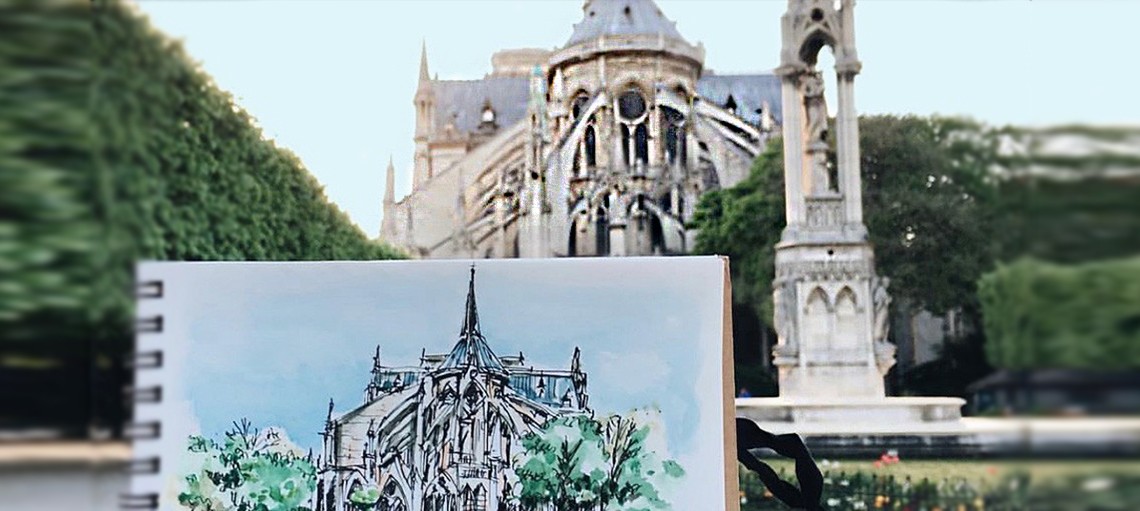 Experts from across Columbia share their thoughts and ideas on how to move forward with the rebuilding of what is considered one of the finest examples of French Gothic architecture.
Podcasts
Conversations With Architects
More Arts News
July 09, 2019
Sarah Bernhardt, Bette Davis, Katharine Hepburn and Maria Callas would be there. It would not end well. 
June 24, 2019
From conferences to exhibitions, Native American artists and their work can be found on campus.
June 24, 2019
The former First Lady of the United States spent a year in Paris, at what is now Columbia's Reid Hall, studying French language and literature as a college student from Vassar.