5 Questions with Christopher Sabatini on U.S.-Cuba Relations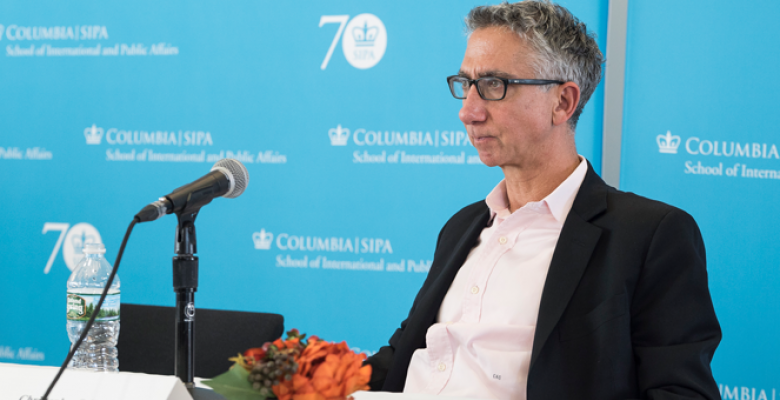 "The changes announced on June 16 by President Trump, if fully implemented, would significantly undercut efforts to increase the exchange of ideas and hurt the very people the Trump administration claims it wants to help: Cuban citizens and private entrepreneurs," said Cuba expert Christopher Sabatini. "It takes us back to an unproductive policy that ultimately just strengthens the regime and the hardliners on the island."

From 1961 until 2014, the U.S. and Cuba had no formal diplomatic relations, and a U.S. embargo restricted formal commercial and investment relations and prohibited U.S. citizens from traveling to Cuba for tourism. That embargo was under executive authority for 31 years, until it was made law by Congress. Although President Obama established formal diplomatic relations between the two countries, the embargo remains and can be lifted only by a vote of Congress after Cuba has established freedom of expression, freedom of association, released all political prisoners, made credible steps to free and fair elections, and no member of the Castro family is in government.
Sabatini, a lecturer at Columbia's School of International and Public Affairs, has worked on and in Cuba since 1997. Throughout the Obama administration he consulted with White House advisors on policy change toward Cuba. He is also the founder of the research institute Global Americans and the editor of its news and opinion website LatinAmericaGoesGlobal.org.
Q. How did President Obama change U.S.-Cuba relations?
A. Obama used his executive authority to chip away at the embargo shortly after he took office, initially lifting limits on the number of times Cuban-Americans could travel to Cuba and send money to relatives there. The most dramatic change came in December 2014, when he announced his intention to normalize diplomatic relations between the two countries, which would allow for U.S. commerce with the small but growing Cuban private sector and expand travel opportunities for U.S. citizens. In late 2015, he opened up travel to Cuba by allowing U.S. citizens to sign a form at the airport "self-declaring" that they were going for cultural, educational or religious purposes—not tourism. As a result, more than 600,000 U.S. citizens traveled to Cuba last year, a 75% increase from the previous year.
Q. What did President Trump change?
A. If he fully implements the changes he has articulated, U.S. citizens will be required to travel via a U.S.-licensed travel provider. This would return the U.S. to a policy under which only specifically licensed groups—like universities, museums, churches and think tanks—can take travelers to Cuba. Trump has also declared that the new regulations will prohibit U.S. citizens who travel to Cuba from patronizing hotels and hospitality services controlled by the Cuban military or intelligence services, which control more than two-thirds of the country's economy. This also would be true for U.S. business ventures seeking to invest there. Based on Trump's initial comments, restrictions on U.S. businesses that engage in business with military-owned holding companies and on U.S. citizens who patronize Cuban military-owned hospitality enterprises—from hotels to restaurants—are quite expansive and vague. It's unclear how they would be enforced.
Q. What effect will it have on U.S. citizens' ability to travel to Cuba, for personal travel or through academic exchanges?
A. The impact will be to limit the sort of true people-to-people contacts and exchanges that the last administration's policy intended to foster. Many of my students have traveled under that "self-declared" category, which allowed them to backpack around the country, staying in any one of the hundreds of bed and breakfasts privately owned by Cubans and listed on AirBnB. With my help, those students have been able to talk with and form friendships with Cuban university students, professors, youth leaders and aspiring independent journalists. The proposed regulations would preclude that sort of interaction.
Q. What role is the Cuban-American community playing in the changing relationship between the two countries?
A. According to surveys, 75% of U.S. citizens support more travel, more commerce and the lifting of the embargo. The opinions of the Cuban-American community in support of the embargo have shifted as well, even in once solidly pro-embargo South Florida. Recent surveys indicate that more than 60% of Cuban-American voters support the Obama-era changes. President Trump campaigned on the historically reliable tough talk of isolating Cuba, but as a result of demographic changes, he won a smaller share of Cuban-American votes than former Republican candidates Mitt Romney, John McCain and George W. Bush.
Q. What effect will President Trump's changes have on U.S.-Cuban relations?
A. I traveled several times to Cuba before the December 2014 changes and after, most recently last November. The change was undeniable. In 2016, new private restaurants had opened, there was a dizzying array of new bed and breakfasts and Old Havana was hopping with stores, street performers and carts peddling food—in other words, small business owners and entrepreneurs. Also, there was a growing sense of journalistic freedom. Bloggers had taken advantage of the growing space on the internet—provided in part by the Google-supported public WiFi hot spots across Cuba. The move to restrict tourism to Cuba to group-organized, set-agenda travel will hurt Cubans the most—especially entrepreneurs. It is a restriction that doesn't exist on U.S. travel to any other country in the world.