6 Women in Energy Leaders Outline How to Make the Field More Equitable
By
Jully Merino Carela and Sarah Kay
March 24, 2021
The numbers are stark: despite making up 48 percent of the global labor force, women only account for 22 percent of the traditional energy sector, according to the International Energy Agency. At the same time, energy companies are facing more pressure from investors to address issues such as these, which fall under corporate environmental, social, and governance (ESG) concerns.
In response, energy companies are exploring initiatives to incorporate racial justice, gender equality, and climate change mitigation into their investment strategies. While a lot of attention has been given to environmental considerations and their impact climate change, less has been given to the social aspects, including workplace diversity and gender-lens investing, that could impact how decisions are made.
This Women's History Month, six members of Columbia University's Center on Global Energy Policy's Women in Energy program speak about their hopes for a more equitable future, and what energy companies can do now to ensure that future comes to fruition.
---
Erin Blanton
Senior Research Scholar, Columbia University's Center on Global Energy Policy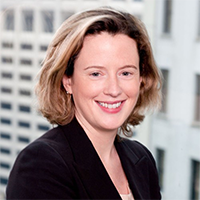 Company strategy on ESG has to be set at the board level for it to be effective and for management to be held accountable. For the energy sector, tying executive compensation to emissions reductions is all well and good, but the board has to make sure those targets are enforced. The same idea applies for all ESG metrics ensuring that companies are putting out comprehensive sustainability reports laying out exactly how they plan to meet their goals. 
Energy boards can only improve on diversity and attract more women and other underrepresented minorities when the qualifications expected for board members are broadened. Board members are typically pulled from executives of the industry, with a focus on the C-suite level. An industry that is underrepresented at the company level will ultimately end up with under-representation at the board level. Boards should seek candidates outside of the energy sector that can bring in a different background. This will improve the diversity of representation but also of perspective and ultimately that will be good for energy companies that are trying to navigate an energy transition.  
The good news is that the investment community is starting to take an activist approach not just to ESG issues but also to board representation. Shareholders can and will make a difference. 
---
Maria Jelescu Dreyfus
CEO, Ardinall Investment Management and Co-Chair, CGEP WIE Steering Committee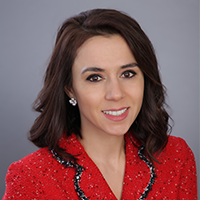 The energy transition to a low carbon economy needs to incorporate two critically important adjectives: fair and sustainable. A fair energy transition means some of the structural inequalities are addressed and reversed, from disadvantaged communities to the empowerment of women across the sector. The energy industry is dealing with highly complex situations, and diverse groups have been proven to make better decisions in such circumstances. In hindsight, a more inclusive decision-making process could have made a significant difference in some of the recent issues the U.S. energy ecosystem had to deal with, from wildfires in California to the big power shortage in Texas.
The sustainability angle creates resilient, lasting business models, measured by both a favorable cost of capital and a competitive, productive workforce. A sustainable business model attracts better human capital, which continues to perpetuate the company's competitive advantage and creates a formidable moat for the business. This virtuous cycle can only be achieved by tapping into the full potential of a gender and racially diverse workforce.
---
Astha Ummat
ESG Integration Specialist, Centerbridge Partners, L.P., SIPA'18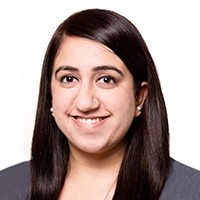 Incorporating social factors while making investment choices is no longer only the "right thing to do," it is a competitive advantage. The demographics of the United States are changing – factors including diversity of leadership teams, fostering strategic partnerships with the community, responsible employment practices - both in direct operations and the supply chain, are critical to any value creation or risk management approach, as has been made apparent with the ripple effects of current events like the Texas Power Outages.
I am excited to be a part of the ever-evolving ESG investment space which is reimagining conventional business models to couple robust standards of capital stewardship with responsible investment strategies to minimize risk and deliver enduring value to all stakeholders of a business. But while we have our eye on that goal, it is also important to recognize that there is no one-size-fits-all approach. We need to engage with companies to understand the current state, invest in developing pipelines of diverse leaders who can engender change, and tailor remediation paths to levels of maturity and the vision of the business – only then will we be able to seamlessly integrate ESG factors into decision making and investment processes in a sustainable manner. 
---
Simone Kramer
Manager, ESG Product Development, S&P Global, SIPA'19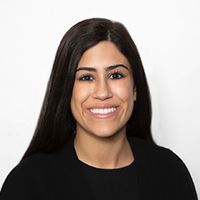 As a woman, working in the ESG space has exposed me to teams and leadership with higher levels of gender diversity than I had experienced in the past. But even in the ESG space, upper levels of leadership would benefit from greater racial and gender diversity.
Increased investor focus on social factors is a natural progression in the ESG space – a new frontier of underdeveloped metrics. Dissemination of increasingly granular social data is now being facilitated by alternative data collection methodologies and increased transparency expectations for company disclosures. 
Energy companies are working to enhance their ESG related strategies, especially with regards to diversity and inclusion, and most likely as a result of investor pressure. However, the results of these efforts will require monitoring to assess efficacy. The creation of a truly diverse workforce requires going beyond box-checking; companies must push forward significant structural and cultural workforce adjustments. 
A question that comes up frequently in the energy space is the notion of "qualification" as it relates to the hiring and promotion of women and minorities. There is a feedback loop in which minority individuals are often blocked from workforce inclusion and the development of the skills and networks needed to achieve senior management roles. This often reduces interest on their part to pursue roles where they could otherwise excel. A focus on diversity needs to begin at the most junior level and paired with policies that encourage equity of growth across employees, setting a foundation for diverse leadership in the future.
---
Cecilia Manzolillo
Senior Associate Director for Career Education & Advising, Career Management Center, Columbia Business School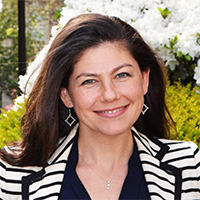 I have spent the bulk of my two-decade career in advisory and capital markets roles across the energy and financial services industries. Soon after joining Columbia Business School a few years ago, however, it became more urgent for these industries to reassess their hiring practices to focus on underrepresented and female MBA students.  Students who are looking to break into the investment and energy spaces are visibly underrepresented at the firms they are targeting, and while there has been an increased focus on diversity, equity, and inclusion initiatives, it is simply unacceptable that fewer than 1.3% of the approximately$70 trillion global financial assets under management across mutual funds, hedge funds, real estate, private equity, and venture capital are managed by women and people of color.  
It is a positive development that asset allocators are increasing pressure on companies and funds to become more diverse as a condition of their investment. Yet, an incredibly important point is that it makes sense not only from an equity but also from a business perspective as it has been shown that racial and gender diversity in management drives innovation and creativity and leads to improved financial performance. So why is it taking so long? Many firms continue to say it is a dearth of women and people of color in the pipeline of students with industry experience or the "right" resume that prevents more diverse hiring practices. Is it not that exact tunnel vision that has kept us to such little diversity in investing to begin with?  
So, what will it take for the energy companies, ESG funds, and other asset management firms to hire and promote more women and underrepresented people? They need to be bolder, move quicker and step out of their comfort zone and hire smart, talented, hard-working women and people of color who may not look like who they traditionally hire…they will see for themselves how diversity pays off. Their investors will thank them for it.
---
Jia Liang 
Analyst, Infrastructure Investments, FENGATE Asset Management, SEAS'18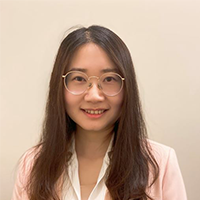 In the past year or so, the energy industry has seen tremendous momentum in ESG as the topic makes headlines. It is very encouraging to see public companies' progress on disclosing and promoting diversity on their boards and senior management. On the private side, however, ESG investing is a bit trickier. Without the regulatory and market scrutiny that public companies face, the investment decisions that private asset managers make really come down to a fiduciary duty to investors. Not all ESG factors are created equal. The environmental side is easier to incorporate because policies like carbon tax help us quantify the financial risks into dollar amounts, and we can screen out certain industries. This is not the case with the social factor. As an industry, we need to figure out a better way to systematically incorporate the S into our investment analysis and decisions. Investor pressure and policies are key to accelerating this process.   
---

Learn more about the Women in Energy program, and explore our recent research on The Social Aspects of ESG Investing: Insights on Diversity in Energy Finance.