People Have the Power to Preserve Their Neighborhoods
In his new book, Professor Aaron Passell shows how community strategy and urban policy shaped Brooklyn and Baltimore.
January 22, 2021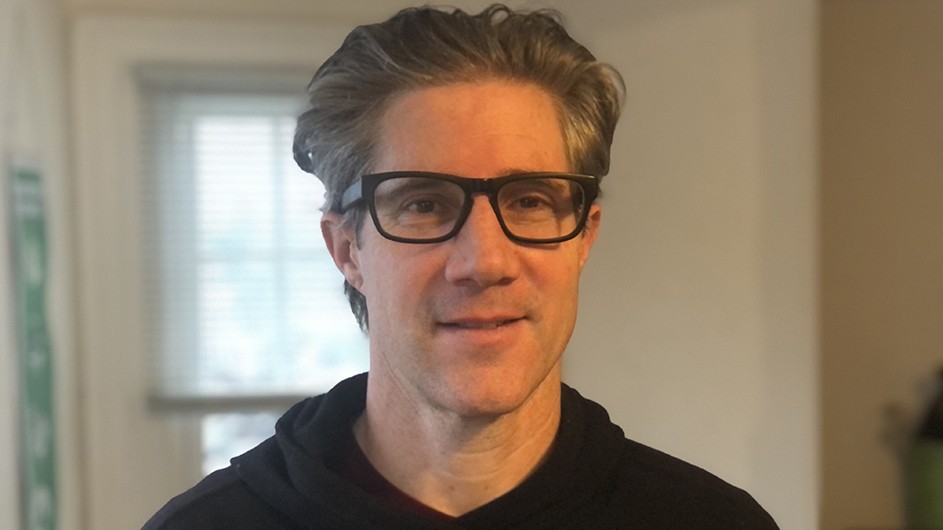 Historic preservation is typically regarded as an elitist practice. In this view, designating a neighborhood as historic is a project by and for affluent residents concerned with aesthetics, not affordability. Such efforts lead to gentrification and rising property values for wealthy homeowners, while displacement afflicts longer-term, lower-income residents of the neighborhood, often people of color.

Through case studies of Baltimore and Brooklyn in his new book, Preserving Neighborhoods, Professor Aaron Passell, an urban sociologist at Barnard, complicates this story, exploring how community activists and local governments use historic preservation to accelerate or slow down neighborhood change. He argues that this form of regulation is one of the few remaining urban policy interventions that enables communities to exercise some control over their changing neighborhoods. 
Q. How did you come up with the idea for this book?
A. I came to the unsurprising realization a number of years ago that, in most major cities, we are living with a lot of old stuff—homes, neighborhoods, institutional buildings, etc. I quickly found technical research that examined the potential environmental benefits of the adaptive reuse of old buildings, but little on the social or political-economic impact of preservation or rehabilitation, at least little that I found convincing as a sociologist. I have long been interested in the connection between the physical environment and the social life of cities, and decided I needed to remedy this absence by looking hard at the relationship between neighborhood-scale preservation efforts and neighborhood processes.
Q. Why did you choose Brooklyn and Baltimore as your case studies?
A. I think of Brooklyn and Baltimore as a kind of "most-different" case comparison, revealing how variable a relationship like that between historic preservation and neighborhood change can be. Brooklyn and Baltimore are on radically different development trajectories—one growing furiously, the other shrinking for more than half a century—and preservation plays a different role in each, problematizing previous research, which presumes a uniform relationship. Moreover, I had an old friend who introduced me to preservationists in central Brooklyn, and Baltimore is remarkable in its efforts to publicize information, making data gathering in both more possible.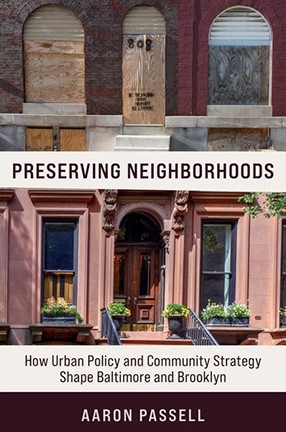 Q. Can you give some examples from the book of how community activists and local governments use historic preservation to accelerate or slow down neighborhood change?
A. In Baltimore, the designation of a neighborhood as historic on the National Register of Historic Places makes it eligible for a tax credit for redeveloping buildings. Preservationists sometimes negotiate for a developer to support these National Register nominations for neighborhoods in exchange for allowing them to demolish a historic structure elsewhere in the city. Once in place, historic tax credits encourage redevelopment efforts, particularly on the small scale of the ubiquitous Baltimore row house. They can get rehabilitated by developers without extensive resources, then sold—along with the credit—to moderate-income homebuyers.
The residents of Bedford-Stuyvesant in Brooklyn are working to mitigate the gentrifying influence of, among other factors, a real estate investment firm backed by an Australian hedge fund. This takes the form of using historic landmarking rules to argue against changes to old brownstones that involve railings around Jacuzzis and elevator machinery on rooftops. Residents can't prevent the firm from buying up brownstones, modernizing their interiors, or renting them for luxury prices, but they can require that these activities don't change the feeling of the neighborhood from the level of the sidewalk.
Q. Can this sort of urban policy intervention enable the neighborhoods around Columbia to exercise some control over their changing environments?
A. Yes, landmark designation does foster some kind of control. As with my Bed-Stuy example, Harlem residents won't be able to intervene in the basic activities of the real estate market—the price appreciation that goes with gentrification—but they can work together on other issues. What stood out for me about Brooklyn preservationists was how their landmarking activities built the organizational capacity of their neighborhoods. While working together to designate and protect the historic feel of their local streets, they also organized to address issues of mutual support that helped preserve the communities that lived there.
Q. What's on your reading list?
A. When I finish a semester's teaching, like I just did, I tend to turn to literary and speculative fiction on urban and environmental issues. Recently, that has meant Hao Jingfang's Vagabonds, Kim Stanley Robinson's New York 2140, Tim Maughan's Infinite Detail, and Annie Proulx's Barkskins, radically different books that are about changing landscapes, imagining and reimagining our relationships with the places we live.
Q. What books can you recommend to get through the pandemic winter?
A. Here's an odd favorite that I return to again and again: Annie Proulx's That Old Ace in the Hole. Superficially, it's about a young man searching out sites for noxious hog farms, but it's really about this incredible landscape where Texas and Oklahoma meet and the people who live there. A more recent find was The Lager Queen of Minnesota by J. Ryan Stradal, a book about people who care deeply about beer. And if you like mysteries, the IQ series by Joe Ide gives you a cool dose of L.A.
Q. What are you teaching this semester, and how are you helping your students cope with remote learning?
A. I'm teaching Introduction to Urban Studies and my senior thesis writing seminar. My emphasis is to take all the noninteractive elements of class and make them asynchronous—lectures broken into smaller chunks, reading and generating questions about scholarship—leaving class time for Q&A and small group discussions. By doing this, I got a much higher level of participation in the fall than I usually do in a big lecture, and heard from students that they felt engaged. For my seniors, I'm just trying to support them every way I can in doing urban research in a context that frustrates some of what they aspired to.
---
Check out Books to learn more about publications by Columbia professors.