Age-Old Craft and New Technology Come Together in Architecture's Maker Space
Deep in the basement of Schermerhorn Extension, a bank of 3-D printers form objects from coats of resin, and a robotic arm extrudes a bright yellow substance while nearby a student snips through a bolt of blue fabric. The scent of freshly cut wood fills the space as another student maneuvers a piece of pine through a band saw.
This hive of creative industry is the Graduate School of Architecture, Planning and Preservation's newly remodeled maker space, the Fabrication Lab or Fab Lab. It has existed in one form or another since the 1970s. And though it has sometimes been run by students, it is now directed by Joshua Jordan, who arrived at Columbia in 2016 from the University of Pennsylvania.
Jordan, who is also an adjunct assistant professor at the school, said that architects are once again turning to craft after years of embracing technology. "There was a powerful computer revolution in architecture in the last 20 years that tended toward hyperrealistic visual renderings," he said. "But in the last decade, there's been resistance, and part of that counter-reaction has been a return to making things physically."
The expanded Fab Lab is just one part of Amale Andraos' vision for the architecture school. Since becoming dean in 2014, Andraos has added a new Ph.D. in historical preservation—the first in the U.S.—expanded the school's overall curriculum, and boosted interdisciplinary efforts with other schools at the University while actively expanding the school's research capacity. "We have a long legacy of pushing technology and fabrication, but we are now at an interesting moment
Image Carousel with 6 slides
A carousel is a rotating set of images. Use the previous and next buttons to change the displayed slide
Slide 1: Queens Museum staff installs student models into the New York City Panorama for the Never Built New York exhibition. Photo by Josh Jordan

Slide 2: A joinery system model by Morgan Parrish. Photo by Josh Jordan

Slide 3: A staffer at work on the New York City Panorama at the Queens Museum, which included models from the Fab Lab in its Never Built New York exhibition. Photo by Josh Jordan

Slide 4: Artifacts by various architecture students who took the "Material Things" course. Photo by Josh Jordan

Slide 5: GSAPP students working in the Fab Lab on campus. Photo by Josh Jordan

Slide 6: A joinery system model by Sadie Dempsey. Photo by Josh Jordan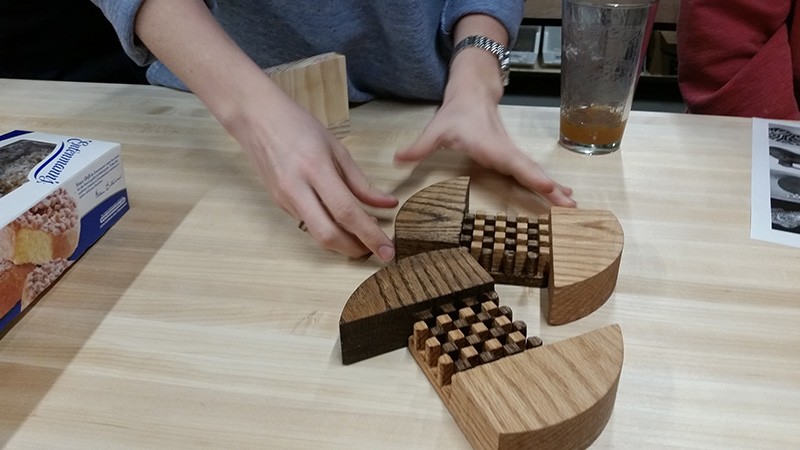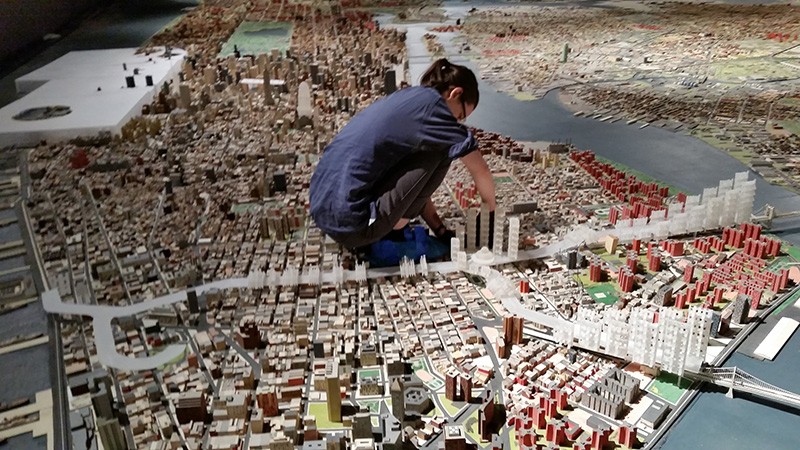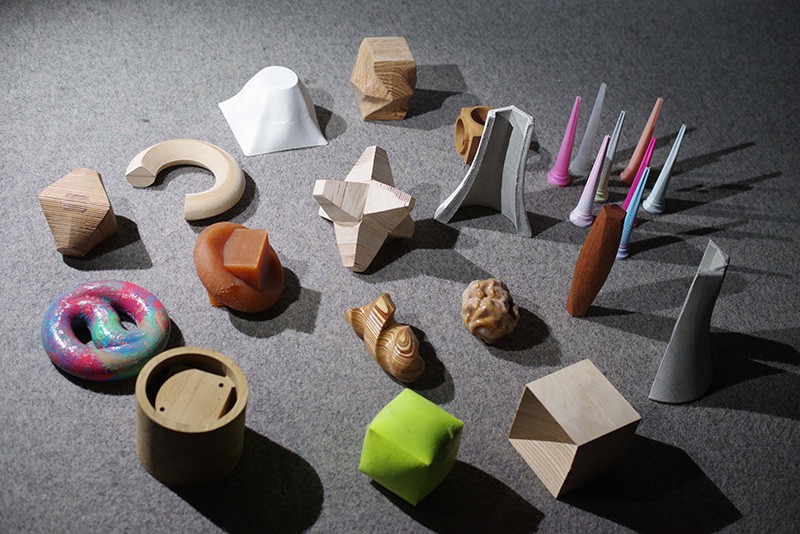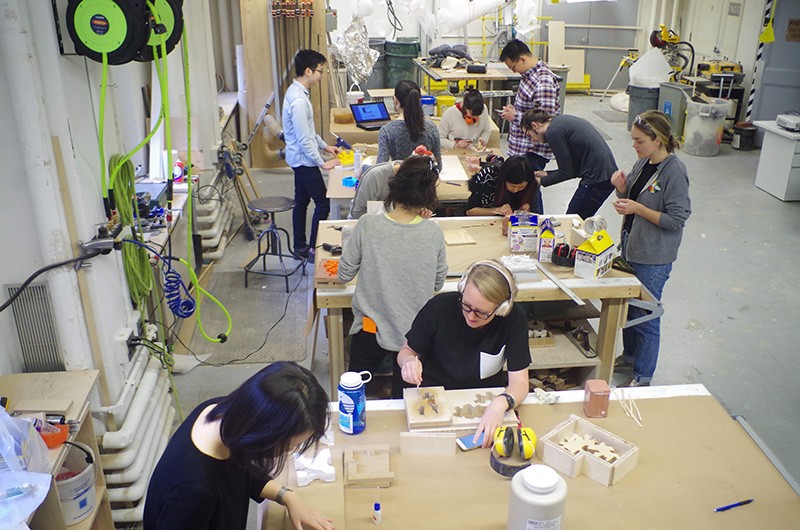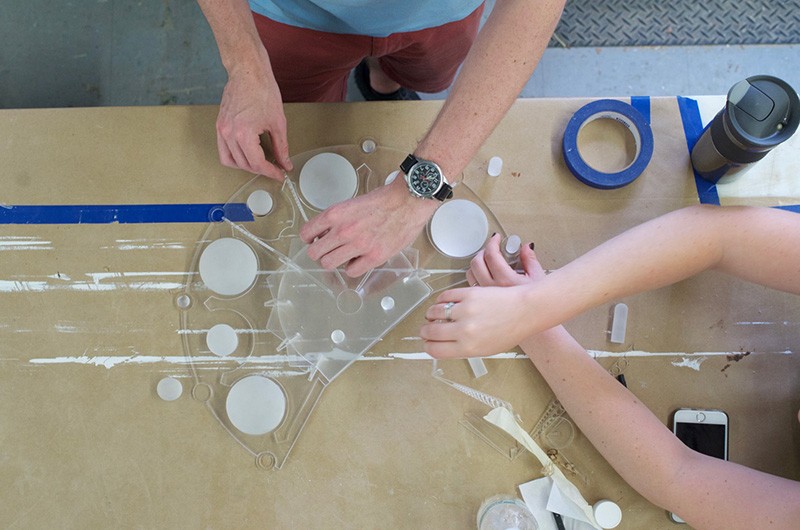 Previous
Next
This effort to balance the over-reliance on digital production with time-honored architectural methods and materials is focused on "expanding thinking through making by bringing together traditional materials and processes like wood or casting with the highest technology of 3-D printing and milling," noted Andraos. The Fab Lab's mission is to be a production facility where architecture students can work at both the small scale of a model and the large scale of a building. It's also a space for sustained research and experimentation, where students can think through design problems.
"When you're working digitally on a computer, nothing has any scale and lines are super-fine so it's easy for your design to get lost since there's no reference point for how big or small your buildings are," said Jordan. "Materials have their own way of teaching people how organization and logic work and how you can test an idea."
What do students make there? Anything they want, he said. The space is divided up into a woodworking shop with a variety of saws, a roomful of computer-controlled cutting machines, and a wet station for casting work with "goopy, cementitious materials that are wonderfully tactile," he said. There's also a digital section with robotic and virtual reality equipment, laser cutters and dozens of 3-D printers.
Jordan and a team of assistants help students produce traditional models of architectural drawings as well as more ambitious projects, like large-scale pop-up furniture that might end up in the annual End of Year show in May, when student works are displayed throughout Avery Hall.
"Someone might try to do a solid cast object in tin or pewter with a complex geometry of underhangs and overhangs or a 3-D print that is pieced together in 50 different parts to become one comprehensive thing," he said.
The Fab Lab team also collaborates with colleagues across Columbia on a variety of interdisciplinary projects. Such collaborations include reciprocal training for various machines and materials with other labs and maker spaces at the Engineering School and non-Columbia entities. Last summer, architecture students helped create models for Never Built New York, an exhibition at the Queens Museum featuring visionary proposals for never-constructed urban projects. The Lab is now also in discussion to collaborate on Never Built Paris.
"It's important that all of us, not just architects, but also urban planners, designers and preservationists, engage with materials when we think of a more creative, sustainable world for the future," said Andraos. "It's more than just fabrication—it's thinking through the life cycle of materials. And that starts in the maker space."