The American Academy of Arts and Sciences Inducts 12 Columbia Faculty Members
A group of diverse Columbians join other scholars, artists, scientists and leaders in the public, nonprofit and private sectors.
April 27, 2020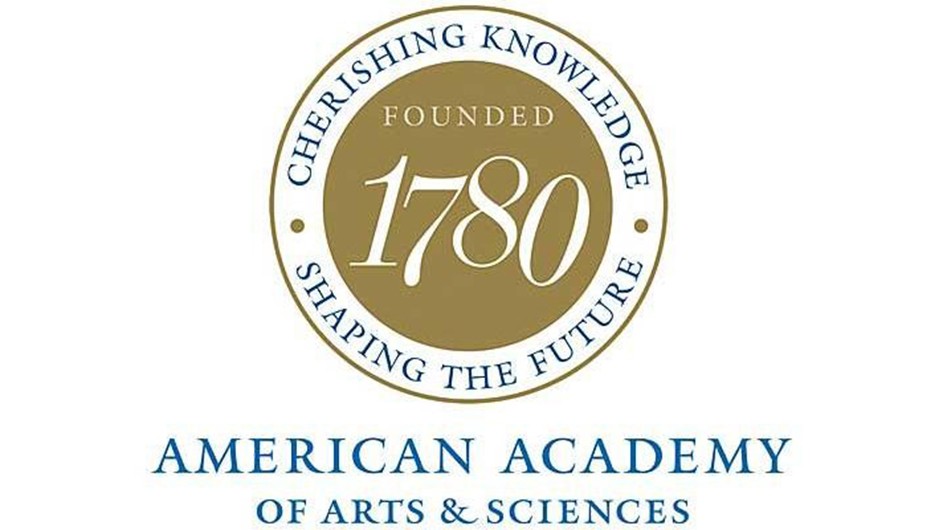 Twelve Columbia professors have been elected members of the American Academy of Arts and Sciences, joining some of the world's most accomplished leaders from academia, business, public affairs, the humanities and the arts in one of the nation's most prestigious honorary societies.
"The members of the class of 2020 have excelled in laboratories and lecture halls, they have amazed on concert stages and in surgical suites, and they have led in board rooms and courtrooms," said Academy President David W. Oxtoby. "With today's election announcement, these new members are united by a place in history and by an opportunity to shape the future through the Academy's work to advance the public good."
Elena Aprile is a physics professor whose research interests include high-energy nuclear and particle physics, astrophysics, gravitational waves and cosmology. She is the founder of the XENON Dark Matter Experiment, an underground research facility in Italy that engages in experiments aiming to detect dark matter particles. 
Zainab Bahrani is the Edith Porada Professor of Ancient Near Eastern Art and Archaeology. Much of her work has focused on the role of the image in art, particularly in the ancient world. A former curator of ancient Near Eastern art at the Metropolitan Museum in New York, Professor Bahrani is director of the Mapping Mesopotamian Monuments project at Columbia, which locates and assesses the condition of monuments in Iraq and southern Turkey. 
Pierre-André Chiappori is the E. Rowan and Barbara Steinschneider Professor of Economics. He specializes in contracts and organization, development economics, health and education, and microeconomics.
Brent Hayes Edwards is a professor of English and Comparative Literature. His 2017 book, Epistrophies: Jazz and the Literary Imagination, won the 2018 ASCAP Foundation Virgil Thomson Award for Outstanding Music Criticism as well as the 2019 Truman Capote Award for Literary Criticism.
Bernard Faure, the Kao Professor of Japanese Religion, is interested in various aspects of East Asian Buddhism, with an emphasis on Chan/Zen and Tantric or esoteric Buddhism. His work is influenced by anthropological history and cultural theory.
Andrew Gelman is the Higgins Professor of Statistics, Professor of Political Science and director of the Applied Statistics Center at Columbia. His research spans a wide range of topics, including why it is rational to vote, why campaign polls are so variable when elections are so predictable and why redistricting is good for democracy.
Michal Lipson is the Eugene Higgins Professor of Electrical Engineering and Professor of Applied Physics, and is a member of the National Academy of Sciences. She pioneered critical building blocks in the field of silicon photonics, which today is recognized as one of the most promising directions for solving the major bottlenecks in microelectronics. 
Colin P. Nuckolls is the Sheldon and Dorothea Buckler Professor of Chemistry. His research focuses on integrating reaction chemistry into electrical devices. He is a founding member of the Columbia University Nano Initiative.
Molly Przeworski is a professor in the department of biological sciences. Her work aims to understand how natural selection has shaped patterns of genetic variation, and to identify the causes and consequences of variation in recombination and mutation rates, in humans and other organisms.
Sarah Stillman directs the Global Migration Project at the Journalism School, which offers several reporting fellows the opportunity to pursue stories on gender and migration, focusing on U.S. immigration law, border politics, international refugee policy and more. She is a staff writer for The New Yorker.
Sarah Sze is a professor in the visual arts program at the School of the Arts whose work has been exhibited in museums worldwide and spans sculpture, multimedia installations, collage and painting. She spent 2019 as the Alan Kanzer artist-in-residence at the Zuckerman Institute.
Mihalis Yannakakis is the Percy K. and Vida L.W. Hudson Professor of Computer Science. He works on the theoretical foundations of computing, seeking to understand the inherent computational complexity of problems and to design efficient algorithms for their solution.