Barry Bergdoll Returns to Columbia Full-Time After 6 Years as MoMA's Architecture Curator
Barry Bergdoll is coming back uptown.
August 28, 2013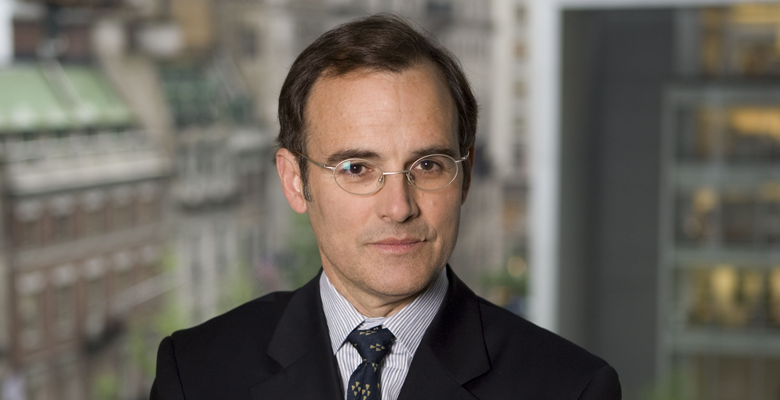 Bergdoll, who has been the Philip Johnson Chief Curator of Architecture and Design at New York's Museum of Modern Art (MoMA) since 2007, will assume the Meyer Schapiro Chair in the Department of Art History and Archaeology on Sept. 1. While at MoMA, he taught part-time at Columbia, where he has been a professor since 1985. He also helped create an ongoing partnership between the two institutions, which has resulted in such joint projects as the acquisition of the Frank Lloyd Wright archives in 2012.
"In six years at the helm of MoMA's Department of Architecture and Design, I have learned a great deal, and I hope I left behind a new definition of what a curatorial department in the design field can be in a 21st century museum that engages debate as much as it defines quality," says Bergdoll. "Having learned so much in that role, it is a great honor to bring that experience back to the classroom."
The Department of Art History and Archaeology has seen a number of retirements and departures in the last seven years, and Bergdoll's return is an opportunity to replenish its historical strengths. "I am truly delighted about Barry Bergdoll's return to the department. As Meyer Schapiro Professor, he will take the lead in rebuilding our prestigious program in architectural history and theory," says Holger Klein, the department's chair.
Bergdoll said he looked forward to working with his colleagues in the Department of Art History and in the Graduate School of Architecture, Planning and Preservation, and with a new generation of undergraduates, master's students and doctoral students.
Bergdoll will continue at the museum as a part-time curator, contributing to upcoming exhibitions on Latin American architecture from 1955 to 1985 and on Lina Bo Bardi, a Brazilian modernist architect. Klein sees the ongoing relationship with MoMA as an ideal framework for future collaboration. "It is my hope that Barry's continuing involvement as a curator at MoMA and his oversight of the Frank Lloyd Wright archives, jointly acquired by Columbia's Avery Architectural & Fine Arts Library and MoMA in 2012, will strengthen the ties between our institutions well into the future," says Klein.
While at MoMA, Bergdoll organized a wide variety of exhibitions, including Foreclosed: Rehousing the American Dream (co-curated with Reinhold Martin, director of the Temple Hoyne Buell Center for the Study of American Architecture, at Columbia's Graduate School of Architecture, Planning, and Preservation) in 2012; "Rising Currents: Projects for New York's Waterfront" in 2010; and "Bauhaus 1919-1933: Workshops for Modernity" in 2009-2010. "Foreclosed," just one example of the ongoing partnership between Columbia and MoMA, combined the University's research capabilities with the museum's ability to mount large public exhibitions. Bergdoll's two most recent shows at MoMA—"Henri Labrouste: Structure Brought to Light," on view earlier this year, and "Le Corbusier: An Atlas of Modern Landscapes," curated by architectural historian Jean-Louis Cohen with Bergdoll and on view through Sept. 23— have received both critical and popular acclaim.