Bon Centenaire! Maison Française Turns 100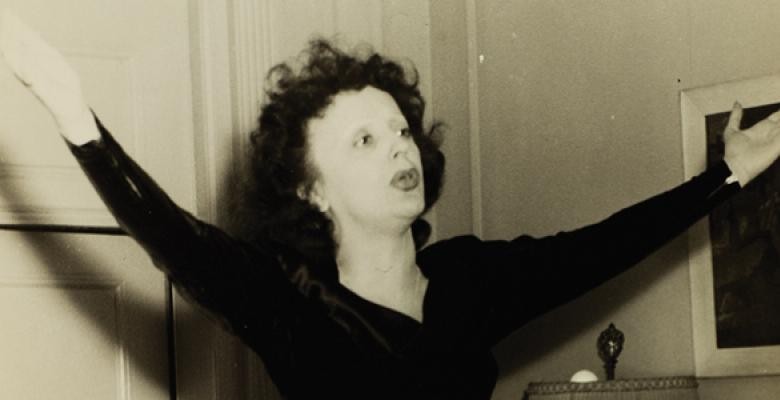 A century ago, when Paris was the center of Western culture, Columbia President Nicholas Murray Butler could boast of knowing just about every important person in France.
Columbia's Maison Française was Butler's creation, established in 1913 to extend the University's global reach. Today this academic and cultural center, which is celebrating its centennial with an array of programs, focuses on the entire French-speaking world, not just France.
"Historically, the Maison Française was largely focused on the French language and literature," said its director Shanny Peer, who taught French studies for 10 years and worked at the French-American Foundation before assuming leadership of Maison Française in 2009. "In recent decades, the perspective has broadened to include not just France but the Francophone world and to embrace other disciplines such as art, philosophy, sociology, economics and history." As part of its mission to introduce French perspectives on issues of common interest to the U.S. and France, the Maison in 2011 invited the 93-year-old French Resistance leader Stéphane Hessel to speak at Columbia, where he warned against the danger of indifference to the injustices that persist around the world.
A recent program examined climate change with the noted French environmental activist and photographer Yann Arthus-Bertrand, who spoke on a panel with scientists from Columbia's Earth Institute following a screening of his 2009 film "Home" about the perils of the warming climate.
The Maison Française was launched in a townhouse on West 117th Street where visiting French professors could lodge on the upper floors. It was the first French cultural center of its kind on an American campus. Just two years earlier the Deutsches Haus had been founded as part of Butler's drive to encourage the growth of modern language studies, and Casa Italiana was established in 1927.
Butler, who would go on to share the Nobel Peace Prize in 1931 for his efforts to strengthen international law and the International Court at the Hague, was well connected. Friendly with Theodore Roosevelt and a half dozen other presidents, he collected politicians and power brokers the world over. In 1942 the New York Journal-American declared, "Truth to tell ... if you're an overseas notable, are in New York and aren't entertained by the Butlers—you just don't rate."
Today the University is global in a way Butler may never have imagined. It has the fifth largest international student population in the U.S. and over the last five years has established a network of eight Global Centers stretching from Paris to Beijing.
"Each opening of a Columbia Global Center holds great promise, not only for new academic partnerships in the host nation and region, but also for the continuing reinvention of Columbia's home campuses in New York City," said Columbia President Lee C. Bollinger.
During Butler's tenure at Columbia, World War I strengthened ties between the U.S. and France, making French the most studied language in America, Peer said. (Spanish overtook French in 1969, according to the Modern Language Association.)
The Maison Française capitalized on the popularity of the language with its rich cultural programming. After World War II, Jean-Paul Sartre spoke at the opening of an exhibition on the French Resistance and the Liberation. When Edith Piaf visited the Maison on her first American trip in 1947, she took English lessons from Maison director Eugene Sheffer, and they became friends. In a 1969 Columbia Center for Oral History interview, he recalls the thrill of going to her dressing room on opening night of her New York concert debut and seeing Marlene Dietrich.
Sheffer, who headed Maison Française from 1942 to 1966, at one point had as his private secretary a Columbia student named Jack Kerouac, who assisted him in typing, translating and editing a French textbook. Since its founding, the Maison has moved twice. It is now located in Buell Hall, the oldest building on the Morningside Heights campus, which was recently renovated in anticipation of its anniversary. The redesign is an inviting mix of the old and the new. A plaster bust of Moliére, copied from the original in the Louvre and donated to Columbia in 1918 by the French government, can be found on the second floor, while the East Gallery features Philippe Starck's transparent "Louis Ghost" chairs, his modern take on the classic Louis XVI armchair.
The Maison Française will kick off its centennial programming with an exhibition about its own history. Other events include a program about FBI files kept on French philosophers.
Although much about it has changed over the years, Peer notes that its overall mission has remained true to Butler's vision. "There is a strong focus at Columbia today on global education," Peer said. "The Maison Française was founded 100 years ago in a similar spirit."