The Best Books to Buy for Recent Graduates
From the first volume of Barack Obama's presidential memoir to a collection of classic recipes by Jacques Pépin, these books by Columbia alumni are all terrific gift ideas during graduation season.
April 16, 2021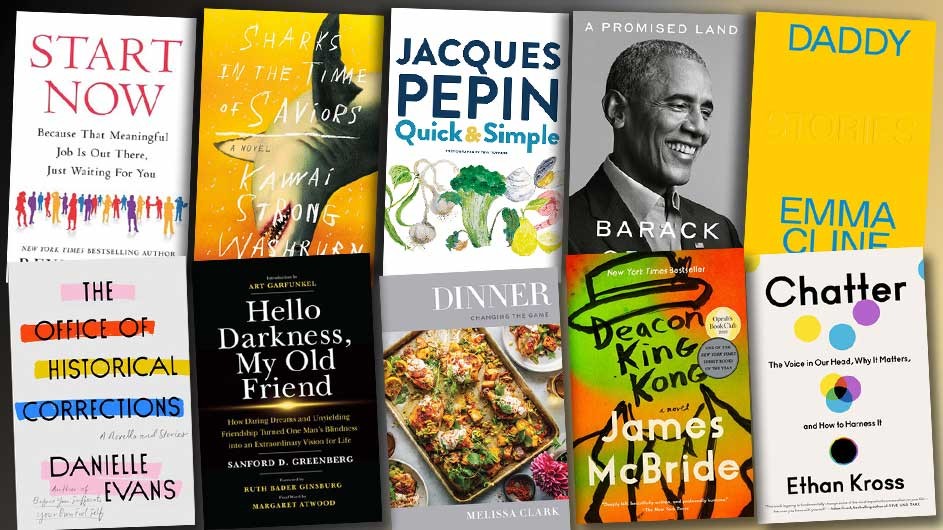 College or graduate school may be over, but a lifetime of reading awaits. From fiction to nonfiction, practical advice to inspirational stories, here are 10 wide-ranging books—all by Columbia alumni, and each of which would make the perfect gift for any recent graduate.  
---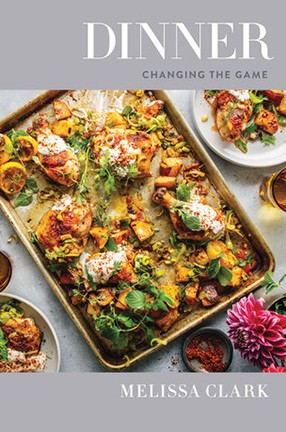 By Melissa Clark BC'90, SOA'94
With more than 200 recipes, Dinner is about options—inherently simple recipes that you can make any night of the week. Each recipe is meant to be dinner: One dish that is so satisfying and flavorful, it can stand alone, with just a salad or some bread. Organized by main ingredient—chicken, meat, fish and seafood, eggs, pasta and noodles, tofu, vegetables, grains, pizza, soup, salad—this cookbook expands ideas about what dinner can be. There is something for every mood, season, and the amount of time you have: sheet pan chicken laced with spicy harissa, burgers amped with chorizo, curried lentils with poached eggs, to name just a few dishes in this indispensable collection. 
---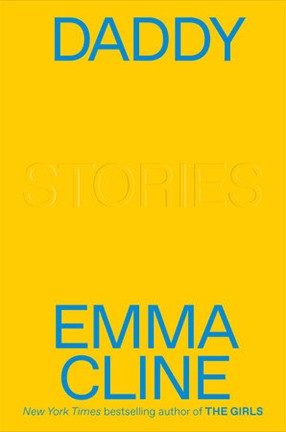 By Emma Cline SOA'13 
An absentee father collects his son from boarding school after a shocking act of violence. A nanny to a celebrity family hides out in Laurel Canyon in the aftermath of a tabloid scandal. A young woman sells her underwear to strangers. In these 10 stories, Cline portrays moments when the ordinary is disturbed and daily life buckles, revealing the perversity and violence pulsing under the surface. She explores characters navigating the edge, the limits of themselves and those around them—power dynamics in families, in relationships, the distance between their true and false selves. Her characters want connection, but what they provoke is often closer to self-sabotage. What are the costs of one's choices? Of the moments when we act, or fail to act? These complexities and contrary impulses are at the heart of this story collection.
---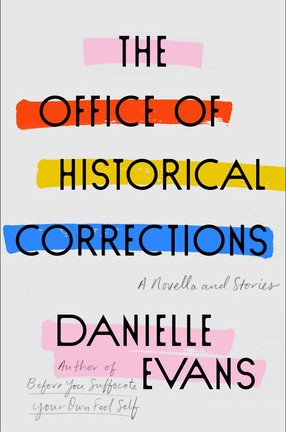 By Danielle Evans CC'04 
By focusing on particular moments and relationships in her characters' lives, Evans allows them to dwell on issues of race, culture, and history. She introduces Black and multiracial characters who experience the universal confusions of lust and love, and who get walloped by grief—all while exploring how the past haunts us, personally and collectively. In "Boys Go to Jupiter," a white college student tries to reinvent herself after a photo of her in a Confederate-flag bikini goes viral. And in "Richard of York Gave Battle in Vain," a photojournalist is forced to confront her own losses while attending an old friend's unexpectedly dramatic wedding.
---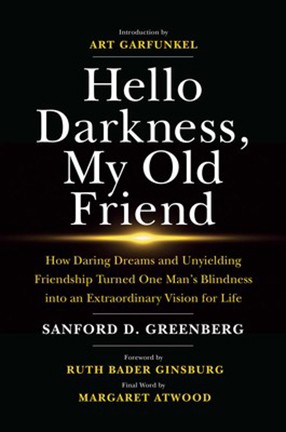 By Sanford D. Greenberg CC'62, BUS'67  
This is the remarkable and inspiring story of a Columbia undergrad from a poor Jewish family who, after losing his eyesight to disease during his junior year, finds the power to overcome his blindness and fulfill his vision for a life of great professional success and distinguished public service. From his time in the White House working for President Lyndon B. Johnson to his graduate studies at Harvard and Oxford under luminaries such as Archibald Cox and Samuel Huntington, and through the guidance of his mentor David Rockefeller, Greenberg fills his life with art, philanthropy, entrepreneurship, and innovation.
---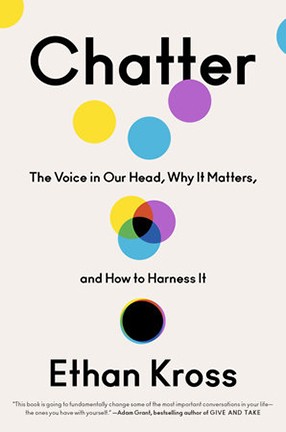 By Ethan Kross GSAS'07  
Psychologist Kross explores the silent conversations we have with ourselves. Interweaving groundbreaking behavioral and brain research from his own lab with real-world case studies—from a pitcher who forgets how to pitch to a Harvard undergrad negotiating her double life as a spy—Kross explains how these conversations shape our lives, work, and relationships. He warns that giving in to negative and disorienting self-talk—what he calls "chatter"—can tank our health, sink our moods, strain our social connections, and cause us to fold under pressure.
---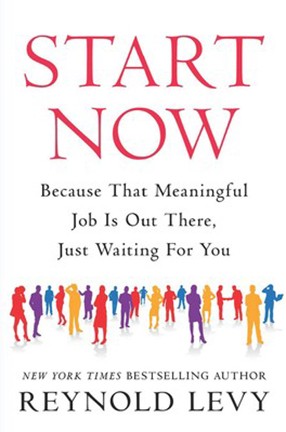 By Reynold Levy LAW'73  
Drawing on his extensive career in the nonprofit, commercial, and public service realms, Levy will help you think about your future creatively and prepare for it resourcefully. How to network naturally and adeptly. How to interview effectively. How to perform well in your current job. He will offer you a recipe for moving up in an appealing organization, or moving out gracefully to a better position elsewhere. Start Now offers concrete, actionable advice: Taking advantage of school, friends, acquaintances, and colleagues. Learning how to succeed at work without being imprisoned there. Asking others for help compellingly.
---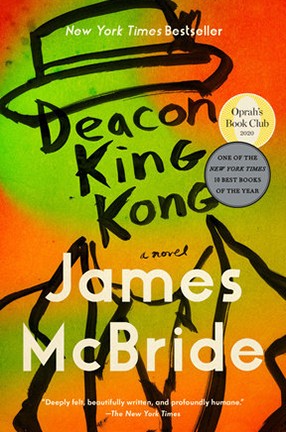 By James McBride JRN'80 
In September of 1969, an old church deacon known as Sportcoat shuffles into the courtyard of the Cause Houses housing project in south Brooklyn, pulls a gun from his pocket, and, in front of everybody, shoots the project's drug dealer at point-blank range. The reasons for this burst of violence, and what follows, lie at the heart of McBride's novel. He brings to vivid life the people affected by the shooting: the victim, the African American and Latinx residents who witnessed it, the white neighbors, the local cops assigned to investigate, the members of the Five Ends Baptist Church where Sportcoat was deacon, the neighborhood's Italian mobsters, and Sportcoat himself.
---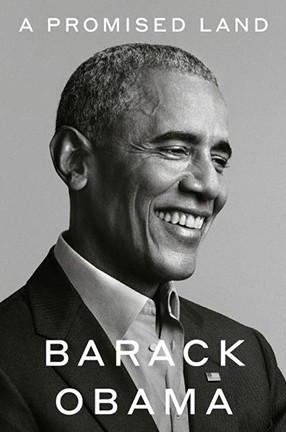 By Barack Obama CC'83 
In this stirring first volume of his presidential memoirs, Obama tells the story of his improbable odyssey from a young man searching for his identity to the leader of the free world. He describes in strikingly personal detail both his political education and the landmark moments of his first term in office, a time of dramatic transformation and turmoil. Obama is candid about the balancing act of running for office as a Black American, and meeting the moral challenges of high-stakes decision-making. He is frank about the forces that opposed him at home and abroad, open about how living in the White House affected his wife and daughters, and unafraid to reveal self-doubt and disappointment. Yet he never wavers from his belief that progress is always possible.
---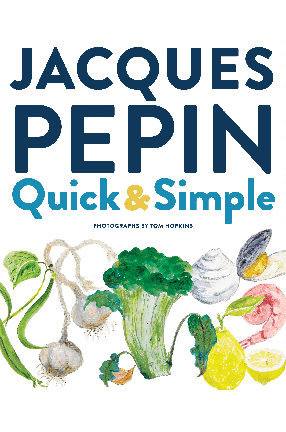 By Jacques Pepin GS'70, GSAS'72  
Here are 250 of master chef Jacques Pepin's classic, timeless recipes for satisfying meals with minimal prep and cleanup. Decades-honed cooking skills and expensive ingredients are not required for these surprisingly achievable recipes that cover kitchen staples and every course. Also included are tips for kitchen utensils and equipment, as well as techniques to simplify and improve your cooking. Dine on the braised short ribs in red wine sauce, which can be prepared in under an hour. Or, for healthier fare, suprême of chicken with paprika comes together in under 30 minutes. A foundational collection of dishes for busy home cooks who want to eat well.
---
By Kawai Strong Washburn SIPA'08  
In Kailua-Kona, Hawaii in 1995, on a rare family vacation, seven-year-old Nainoa Flores falls off a cruise ship into the Pacific Ocean. When sharks appear, everyone fears the worst, but a shark delivers Nainoa safely to his mother. His family, struggling amid the collapse of the sugarcane industry, hails his rescue as a sign of favor from ancient Hawaiian gods—a belief that Nainoa's puzzling new abilities seem to validate. But as time passes, this supposed divine favor starts to drive the family apart. When supernatural events revisit the Flores family in Hawaii—with tragic consequences—they are all forced to reckon with the bonds of family, the meaning of heritage, and the cost of survival.
---