Columbia to Award Honorary Degrees and University Medal for Excellence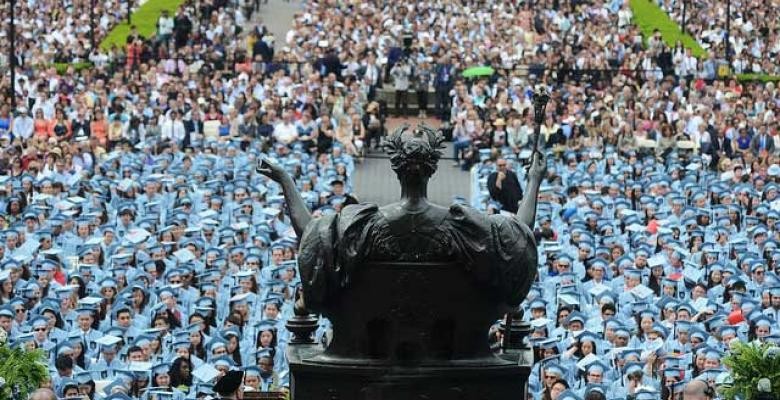 Columbia University will confer six honorary degrees and recognize the alumni recipient of its University Medal for Excellence at its annual Commencement exercises on Wednesday, May 20. The recipients are:
Honorary Degree Recipients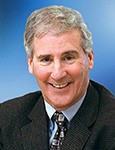 William V. "Bill" Campbell, Doctor of Laws
The chair emeritus of Columbia's board of trustees, Campbell has served as the chairman of the board of directors of Intuit Inc. since 1998. He was president and chief executive of Intuit from 1994 to 2000. Previously, he was president and chief executive of GO Corporation; founder, president and chief executive of Claris Corporation; and executive vice president of Apple Inc. He joined Apple in 1983 after serving as general manager of consumer products for Kodak Europe. Prior to joining Kodak, he was vice president at J. Walter Thompson in New York. A widely admired leader and mentor in the technology industry, he stepped down recently from the board of directors of Apple after 17 years of service. Campbell served as a trustee of Columbia University for 12 years, nine as chairman. He was co-chair of the Columbia Campaign Volunteer Leadership Committee, where he served on the executive steering committee, and co-chair for athletics. He is a founder of the Columbia Alumni Association and is a member of the advisory group of the Columbia Entrepreneurship initiative. He received Columbia's Alexander Hamilton Medal in 2000, its John Jay Award in 1991 and its Alumni Athletics Award in 1988. Campbell was captain of the Lion's 1961 Ivy League-champion football team, which was inducted into the Columbia University Athletics Hall of Fame in 2010, and served as head football coach at Columbia from 1974 to 1979. He is a director of the National Football Foundation and College Hall of Fame, which each year awards the William V. Campbell Trophy recognizing a student-athlete as "the absolute best in the country for his academic success, football performance and exemplary community leadership."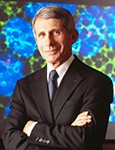 Anthony S. Fauci, Doctor of Science
As director of the National Institute of Allergy and Infectious Diseases at the National Institutes of Health since 1984, Fauci oversees an extensive research portfolio devoted to preventing, diagnosing and treating infectious and immune-mediated diseases. He also leads the Institute's Laboratory of Immunoregulation, which has made numerous important research breakthroughs related to HIV/AIDS. Fauci serves as a key advisor to the White House and Department of Health and Human Services on global AIDS issues, and on initiatives to bolster medical and public health preparedness against emerging infectious disease threats such as pandemic influenza. He is also a principal architect of the President's Emergency Plan for AIDS Relief, which is responsible for saving millions of lives throughout the developing world. Fauci is a member of the National Academy of Sciences and is the recipient of numerous awards for his scientific and global health accomplishments, including the National Medal of Science, the Mary Woodard Lasker Award for Public Service and the Presidential Medal of Freedom. He is the recipient of 38 honorary doctoral degrees and is the author, coauthor or editor of more than 1,200 scientific publications, including several major textbooks.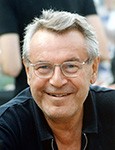 Miloš Forman, Doctor of Humane Letters
Among the most respected film directors of his generation, Forman is best known for One Flew Over the Cuckoo's Nest (1975) and Amadeus (1984), which both received the Academy Award for Best Picture and for Best Director. The two films won a total of 13 Oscars. Cuckoo's Nest became only the second in film history to sweep the five major Oscar categories. He also directed Hair (1979), Ragtime (1981), The People vs. Larry Flynt (1996) and Man on the Moon (1999). Eight different actors in his films gave Oscar-nominated performances and he himself received the Lifetime Achievement Award for Distinguished Achievement in Motion Picture Direction from the Directors Guild of America in 2013. Forman grew up in a small town near Prague, Czechoslovakia, now the Czech Republic. After his parents died in Nazi concentration camps he was raised by his uncles and by family friends. He studied filmmaking and screenwriting in Prague in the 1950s, and worked as a writer and assistant director through the 1960s earning praise as a major talent of the Czech New Wave. His early films were characterized by their examination of working-class life and their enthusiasm for a socialist lifestyle. When his film The Firemen's Ball (1967) was banned in Czechoslovakia after the Soviet invasion of 1968, Forman immigrated to the United States and later became a citizen. Forman joined the faculty at Columbia's School of the Arts in 1978 and served as chair or co-chair of its Film Program until 1994. Since 1996, he has served as professor emeritus.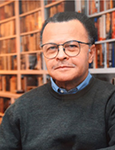 David Levering Lewis, Doctor of Letters
Lewis's field of expertise is comparative history with special focus on 20th-century America social history, imperialism in 19th-century Africa, 20th-century France and Muslim Iberia. The broad scope of his scholarship has stretched from colonialism to inequality to the Harlem Renaissance. His 1970 book, King: A Critical Biography, was the first scholarly biography of Martin Luther King, Jr. His W.E.B. DuBois: Biography of a Race, 1868-1919, published in 1993, received Columbia's Bancroft Prize in American History, the Francis Parkman Prize and the Pulitzer Prize for Biography. In 2001, W.E.B. DuBois: The Fight for Equality and the American Century, 1919-1963 also received the Pulitzer Prize for Biography. Lewis's most recent book, God's Crucible: Islam and the Making of Europe, 570 to 1215, published in 2008, has been translated into Spanish, Portuguese, Korean, Indonesian and several other languages. Lewis retired from New York University in 2013 as Julius Silver University Professor and Professor of History Emeritus. He taught previously at Notre Dame, Howard, University of California at San Diego, Rutgers and Harvard. Lewis is a member of the American Academy of Arts and Sciences and the American Philosophical Society, and has previously served as a trustee of the National Humanities Center, commissioner of the National Portrait Gallery, senator of the Phi Beta Kappa Society and president of the Society of American Historians. In 2010, he was awarded the National Humanities Medal by President Barack Obama. Lewis has written nine books and has contributed to numerous collections.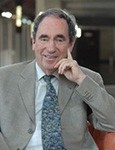 Albie Sachs, Doctor of Laws
An early and courageous legal advocate for ending apartheid in South Africa, Sachs later became a member of the Constitutional Committee and the National Executive of the African National Congress. His early career in human rights activism started when he was still a law student at the University of Cape Town. The bulk of his work involved defending people charged under apartheid statutes and repressive security laws. Many of his defendants faced a death sentence and he himself endured solitary confinement without trial for two prolonged detentions. Because of the increasing harassment due to his legal advocacy, he went into exile in 1966, spending the next 22 years studying and teaching law in England and Mozambique. In 1988, a bomb placed in his car by South African security agents resulted in a lost arm and lost sight in one eye. Following recovery, he devoted himself full-time to preparations for a return to his homeland as political conditions changed. He played an active role in the early 1990s negotiations that led to South Africa becoming a constitutional democracy and, after the country's first democratic election in 1994, was appointed by President Nelson Mandela to serve on the newly established Constitutional Court. Sachs is the author of numerous books and has also been engaged in the sphere of art and architecture. He was involved in the development of the Constitutional Court building and its art collection on the site of the Old Fort Prison in Johannesburg.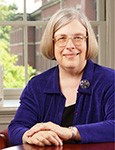 Theda Skocpol, Doctor of Letters
A powerful voice in the major public issues of our time, Skocpol is the Victor S. Thomas Professor of Government and Sociology at Harvard and director of the Scholars Strategy Network, a national organization that encourages public engagement by university-based scholars. Over the past two decades, her research has focused on public policy and civic engagement amidst the shifting inequalities in American democracy. Her books on the Obama presidency, the politics of national health care reform and the ideological evolutions of the Republican Party have sparked broad public discussions. As a public intellectual, she has consulted at the White House and with legislators and civic leaders at all levels of government. At Harvard, Skocpol served previously as dean of the Graduate School of Arts and Sciences and director of the Center for American Political Studies. She is a past president of the Social Science History Association and the American Political Science Association, and is a member of the American Academy of Arts and Sciences, the American Philosophical Society and the National Academy of Sciences. In addition to her academic research and teaching, she is the author of numerous books and articles, and speaks regularly to civic groups outside the academy.
University Medal for Excellence Awardee
Andrea Elliott 
An investigative reporter for The New York Times, Elliott has covered news ranging from poverty and homelessness to the broadly disparate experiences of Muslims living in post-9/11 America. Her five-part series in 2013, Invisible Child, chronicled the life of an 11-year-old homeless girl. It won the George Polk Award for Local Reporting, the Scripps Howard Award for Human Interest Reporting and the David Aronson Award for Social Justice Reporting, among other honors. Her three-part series, An Imam in America, won the 2007 Pulitzer Prize for Feature Writing. She also wrote a noted series on Muslims serving in the United States military, as well as in-depth stories on the radicalization of Somali immigrants in Minneapolis and the rise of the anti-shariah movement. Her cover stories for The New York Times Magazine include investigative profiles of a young jihadist from Alabama, a controversial preacher trained at Yale and a groundbreaking report on Moroccan suicide bombers that was a finalist for the 2008 National Magazine Award for Reporting. Elliott's work has been recognized by the Overseas Press Club, the American Society of Newspaper Editors, the Society of Professional Journalists and the New York Press Club. She is a graduate of Occidental College and earned a master's degree from Columbia's Graduate School of Journalism, where she was class valedictorian. The University Medal of Excellence is awarded annually to an outstanding Columbia graduate under the age of 45.