Columbia People: Vincent Castillo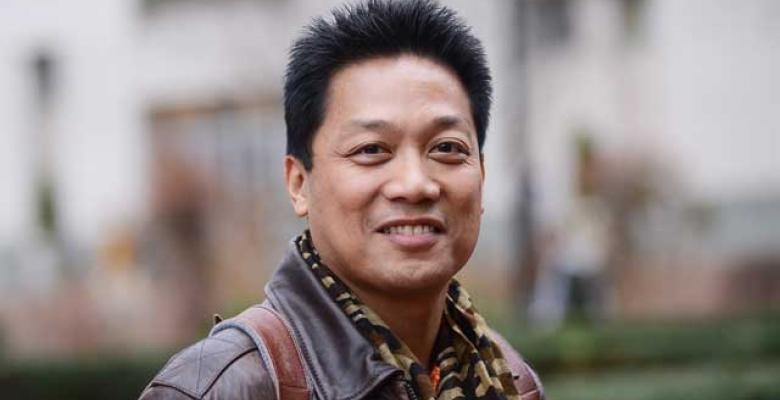 WHO HE IS: Custodian, Facilities
YEARS AT COLUMBIA: 1
WHAT HE DOES: Castillo is part of a group of University employees responsible for cleaning academic and administrative buildings on the Morningside campus. The official job title is "heavy cleaner," and it involves emptying wastebaskets, vacuuming, dusting, mopping floors and replacing bathroom supplies. A floater who helps out wherever he is needed, Castillo gets his assignments from a supervisor when he clocks in about 2 p.m. each day. His shift lasts until 11 p.m. Since November, he has been working in Uris Hall; before that, he was in Low Library.
ROAD TO COLUMBIA: Born and raised in the Philippines, where he worked as a bicycle mechanic and earned a bachelor's degree in computer science, Castillo, now 45, came to the U.S. in the mid1990s hoping to pursue his passion for photography. He managed an uncle's video store in Jersey City, N.J., which included installing and maintaining video security equipment and computers, and found work as a freelance photographer in New York's fashion district. He also produced photos for catalogs and product brochures and photographed weddings and sporting events. But the availability of online and on-demand video forced his uncle to close the store, Castillo says, while digital photography made everyone a photographer. Fewer people were hiring professionals to shoot weddings and other events, or ordering reprints. "I had to do something to keep myself afloat," Castillo says. "The bills keep coming." Friends encouraged him to look for a job at Columbia. He checked the University's website, saw some opportunities and applied.
BEST PART OF THE JOB: "The people I see every day, the Columbia employees," he says. "They treat me as family."
MEMORABLE MOMENT: His first Commencement was last May, when he helped with setup and cleanup for an event that attracts tens of thousands of visitors to campus. "It's a huge responsibility in a given time and you have to do it quickly," Castillo says. "We make sure everything is well maintained." It also was a chance to get to know people in his department he hadn't met before. "Everybody has to get together to do the job," he recalls. "We need the whole force."
IN HIS SPARE TIME: He plays basketball and tennis, and goes mountain biking in rural areas of Pennsylvania when he wants to get away from the city. He even put together his own mountain bike. But photography remains his passion. "This is something I want to do," Castillo says. "It relaxes me, time passes quickly." Although he has less time for his freelance photography business now that he works full time at Columbia, he still has a few clients and takes photos for family and friends on weekends. And after years of working with film, he has embraced digital photography. "You can review images instantly and do things you can't do with film," he says. "I take everything—events, fashion, commercial products." He loves watching sports and especially enjoys sports photography. He took time off from work to photograph the 2013 U.S. Open. Castillo has books of photos he has taken at the U.S. Open over the years. "Tennis satisfies many aspects of my photography," he says. "You can be artistic, there is landscape, glamour and beauty, and most important of all, the drama—real and unscripted." In 2005, he photographed a 16 year-old player at the U.S. Open Junior Championship, Victoria Azarenka of Belarus. She is now ranked No. 2 in the world.