Columbia's 2022 Honorary Degree Recipients Announced
Hillary Rodham Clinton, Carla Hayden, Jodi Kantor, William Kentridge, Yo-Yo Ma, James Polshek, and Patti Smith will be honored. 
April 15, 2022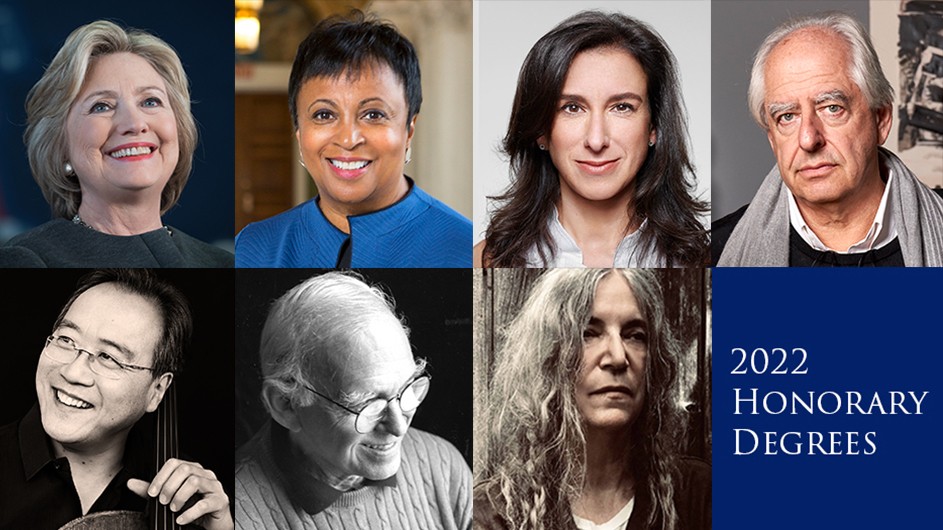 On May 18, 2022, Columbia University will confer honorary degrees on Hillary Rodham Clinton, Carla Hayden, William Kentridge, Yo-Yo Ma, James Polshek, and Patti Smith during its graduation ceremony. Alumna Jodi Kantor will receive the University Medal for Excellence. 
The recipients will receive their degrees during the university's Commencement ceremony of Columbia's 268th academic year. Graduates from all schools and colleges affiliated with Columbia will gather in front of family and friends for an outdoor ceremony on the university's Morningside Heights campus. An archived video of the ceremony and digital program will be available for viewing shortly after the live webcast.
Why does Columbia give out honorary degrees, and who are some of our past distinguished recipients?
Learn more about this beloved university tradition.
Hillary Rodham Clinton, Doctor of Laws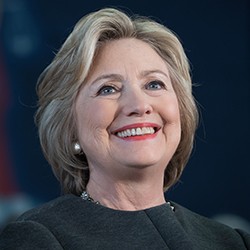 Hillary Rodham Clinton has spent four decades in public service as an advocate, attorney, First Lady, U.S. Senator, U.S. Secretary of State, and presidential candidate. After graduating from Wellesley College and Yale Law School, she began her life-long work on behalf of children and families by joining the Children's Defense Fund. As First Lady of the United States, she championed healthcare reform and led successful bipartisan efforts to improve the adoption and foster care systems, reduce teen pregnancy, and create the Children's Health Insurance Program. As Senator from New York, she worked to expand economic opportunity and access to quality, affordable health care. Read more.
Dr. Carla D. Hayden, Doctor of Letters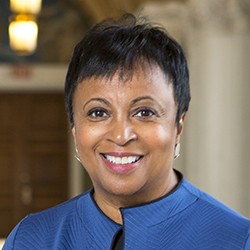 Carla Hayden was sworn in as the 14th Librarian of Congress on September 14, 2016. Hayden, the first woman and the first African American to lead the national library, was nominated to the position by President Barack Obama on February 24, 2016, and her nomination was confirmed by the U.S. Senate on July 13, 2016. Prior to her latest post, she served as CEO of the Enoch Pratt Free Library in Baltimore, Maryland. Hayden was nominated by President Obama to be a member of the National Museum and Library Services Board in January 2010 and was confirmed to that post by the Senate in June 2010. Read more. 
Jodi Kantor, University Medal for Excellence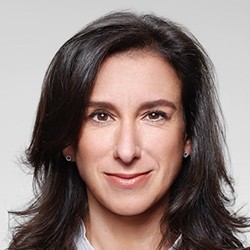 Jodi Kantor is a prize-winning investigative reporter and best-selling author whose work has revealed hidden truths about power, gender, technology, politics and culture. In October 2017, she and Megan Twohey broke the story of decades of sexual abuse allegations against Harvey Weinstein. Their work helped ignite the #MeToo movement, shift attitudes, and spur new laws, policies and standards of accountability around the globe. Together with a team of colleagues who exposed harassment across industries, they were awarded the 2018 Pulitzer Prize for Public Service, journalism's highest award. They also received or shared in numerous other honors, including a 2017 George Polk Award. Read more. 
William Kentridge, Doctor of Humane Letters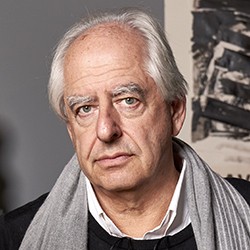 William Kentridge is internationally acclaimed for his drawings, films, theatre, and opera productions. His method combines drawing, writing, film, performance, music, theatre, and collaborative practices to create works of art that are grounded in politics, science, literature and history, whilst maintaining a space for contradiction and uncertainty. Kentridge's work has been seen in museums and galleries around the world since the 1990s, including Documenta in Kassel, the Museum of Modern Art in New York, the Albertina Museum in Vienna, Musée du Louvre in Paris, Whitechapel Gallery in London, Louisiana Museum in Copenhagen, the Reina Sofia museum in Madrid and the Kunstmuseum in Basel. Read more. 
 
Yo-Yo Ma, Doctor of Music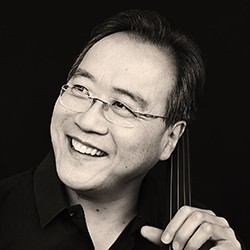 Yo-Yo Ma's multi-faceted career is a testament to his enduring belief in culture's power to generate trust and understanding. Whether performing new or familiar works from the cello repertoire, collaborating with communities and institutions to explore culture's role in society, or engaging unexpected musical forms, Ma strives to foster connections that stimulate the imagination and reinforce our humanity. Read more. 
James Stewart Polshek, Doctor of Humane Letters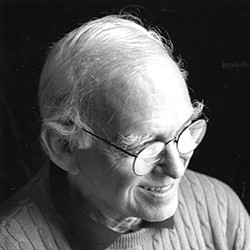 James Stewart Polshek's distinguished career is in its sixth decade. As an architect, educator, and public advocate, he has created buildings whose designs exemplify elegance in problem-solving and spring from critical precepts of humanism. Having defined academic and practice models built on the values of collaboration and diversity, he has inspired generations of architecture students and professionals. Polshek was Dean of the Columbia University Graduate School of Architecture, Planning and Preservation for fifteen years. Appointed by University President William McGill in 1972–a tumultuous period marked by the threat of nuclear weapons and the continuing Cold War, the Civil Rights Movement, the aftermath of the 1960s upheavals on college campuses, and the oil crisis–Polshek led the architecture school's resurrection. Read more. 
 
Patti Smith, Doctor of Humane Letters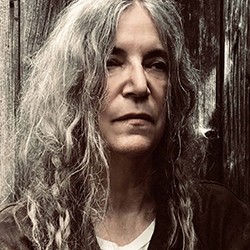 Patti Smith is a writer, performer and visual artist. She gained recognition in the 1970s for her revolutionary merging of poetry and rock. She has released 12 albums, including Horses, which has been hailed as one of the top 100 albums of all time by Rolling Stone. Smith had her first exhibit of drawings at the Gotham Book Mart in 1973 and was represented by the Robert Miller Gallery for three decades. Her retrospective exhibitions include the Andy Warhol Museum, the Fondation Cartier, and the Wadsworth Atheneum Museum of Art. Her books include Just Kids, winner of the National Book Award in 2010, Witt, Babel, Woolgathering, The Coral Sea, Auguries of Innocence, M Train, and Devotion. Read more.