Columbia's School of the Arts and Roundabout Theatre Partner to Nurture New Playwrights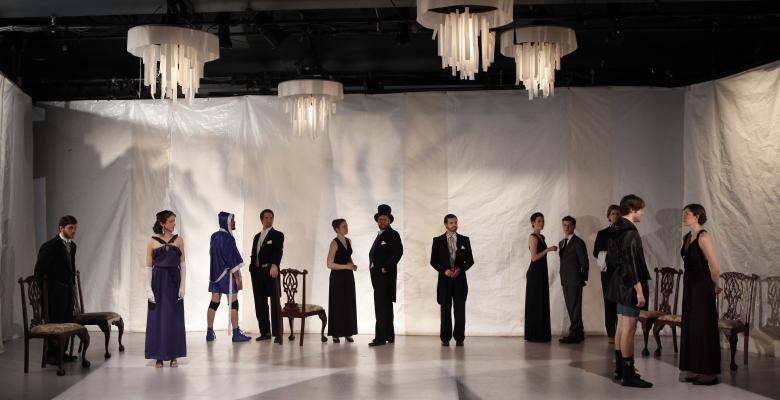 The School of the Arts and Roundabout Theatre Company announced [email protected], an initiative aimed at educating and developing the next generation of playwrights and theatre administrators, as both institutions celebrate their 50th anniversaries. No other collaborative partnership in the New York area brings together an Ivy League MFA program with a Tony Award-winning nonprofit theatre. The initiative is made possible by a grant from The Tow Foundation.
"We are so grateful to The Tow Foundation for making this unmatched collaboration with Roundabout possible," said Carol Becker, dean of the Columbia University School of the Arts. "This is an exceptional opportunity, not only to provide our students with valuable professional experience, but also to share their extraordinary skills with a wider audience."
"This groundbreaking partnership with Columbia strengthens Roundabout's commitment to showcasing new work as well as our leadership role in educating the next generation of theatre professionals," said Todd Haimes, Roundabout's artistic director.
Through the program, Roundabout will present new plays by Columbia MFA playwrights to public audiences and will provide apprenticeships to Columbia MFA students for a full season. All participating students will enhance their studies with valuable, hands-on experience at a crucial time in their development. A teaching-artist training curriculum developed by Roundabout provides the opportunity for students to share their own knowledge and artistry with an even younger generation.
"[email protected] will bridge the gap between academia and real-world exposure to New York City's nonprofit theatre landscape," said Emily Tow Jackson, executive director and president of The Tow Foundation. "We are excited that this partnership will help launch the next generation of talented leaders and artists in American theatre."
The [email protected] program will provide students with:
A new play reading series. Roundabout's Underground program will highlight the work of Columbia MFA playwrights in its Black Box Theatre. Columbia faculty members, including Tony Award-winner David Henry Hwang, Pulitzer Prize-winner Lynn Nottage and OBIE Award-winner Charles L. Mee will provide mentorship. The series will create a bridge for Columbia's emerging writers and provide Roundabout's Reading Series audience members, agents, artistic programmers and other industry representatives with the opportunity to experience new work by the next generation of theatre artists.
Apprenticeships. Each year, Roundabout's executive management and artistic staffs will mentor two MFA candidates. Students will benefit from working a full theatre season immersed in Roundabout's busy production calendar, and Roundabout will create ties that will assist Columbia's emerging theatre practitioners in securing sought- after internships and jobs.
Teaching-artist training. Roundabout's award-winning Education team will provide training to Columbia students, who will then shadow professional arts educators in New York City classrooms. This initiative fills the need for more high-quality arts instruction and also provides Columbia students with practical experience that may help them in securing teaching-artist positions.
"One of the great calling cards of Columbia's MFA program has been our location in the theatre capital of the country," said Christian Parker, chair of the Theatre Program at Columbia. "This initiative ups the ante: our students stand to benefit tremendously from the exposure offered by the Roundabout."