Contemporary Caribbean Art Comes to the Wallach Gallery
The Miriam and Ira D. Wallach Art Gallery this summer looks to the Caribbean islands with a far-reaching survey exhibition, Relational Undercurrents: Contemporary Art of the Caribbean Archipelago, that challenges traditional geographic and conceptual boundaries.
Featuring recent works by more than 70 artists with roots in over a dozen islands, Relational Undercurrents encompasses painting, sculpture, photography, video, installation and performance that focus on the sweep of the archipelago instead of individual islands.
Central to the concept of the exhibition is the understanding that despite the varied colonial histories of the islands represented—Aruba, the Bahamas, Barbados, Cuba, Curaçao, the Dominican Republic, Guadeloupe, Haiti, Jamaica, Martinique, Puerto Rico, St. Martin, and Trinidad and Tobago—related themes run through their contemporary art.
"Since New York enjoys one of the largest pan-Caribbean populations in the world, it's crucial to engage with the rich contemporary art connected to our city," said Deborah Cullen, director and chief curator of the Wallach Art Gallery. "This exhibition also provides students and scholars a special opportunity to access English, Dutch, French and Spanish production all in one place."
Among the notable artists featured in the exhibition are Allora & Calzadilla, María Magdalena Campos-Pons, Tony Capellán, Christopher Cozier, Edouard Duval-Carrié, Maria Elena González, Marlon Griffith, Quisqueya Henríquez, and Beatriz Santiago Muñoz. Work is grouped into four thematic sections: Conceptual Mappings, Perpetual Horizons, Landscape Ecologies, and Representational Acts that propose a way to look at today's Caribbean art from the perspective of the islands rather than the mainland.
Image Carousel with 7 slides
A carousel is a rotating set of images. Use the previous and next buttons to change the displayed slide
Slide 1: Fermín Ceballos Isolation, 2005, Photo of performance, Santo Domingo Photograph by Sayuri Guzmán, courtesy of the artist

Slide 2: Nayda Collazo-Llorens, Geo Dis/connect #3, 2017, Wall installation with found maps, overall dimensions approx. 5 × 15 ft. Courtesy of the artist and LMAKgallery, New York

Slide 3: Humberto Díaz Déja Vu, 2008, Video still, 20:20, Ed. 5/5 Courtesy of the artist

Slide 4: Jeannette Ehlers Black Bullets, 2012 Video still, 5:05, Courtesy of the artist

Slide 5: Lilian Garcia-Roig Fluid Perceptions: Banyan as Metaphor, 2016, Oil on canvas (8 panels) 108 x 172 in. Courtesy of the artist

Slide 6: David Gumbs, Water and Dreams, 2014 Digital video, 6:14, Courtesy of the artist

Slide 7: Lisa C Soto, Relational Realities, 2017 Wire, hardware, seashells, spray paint, Variable dimensions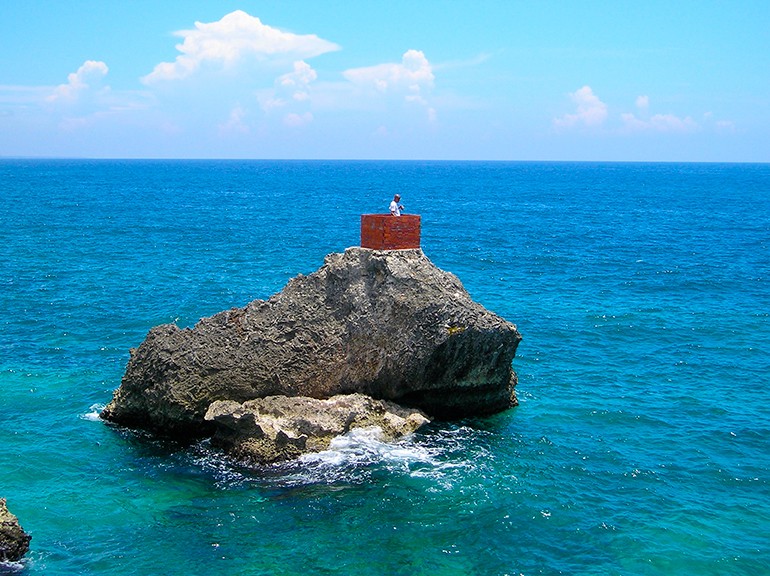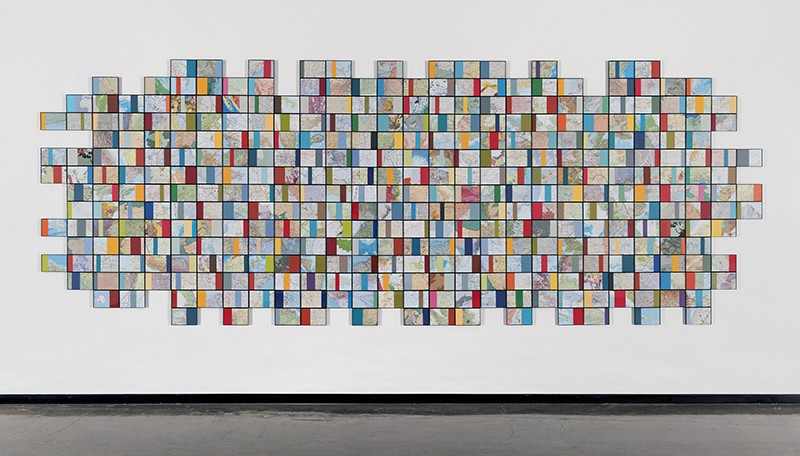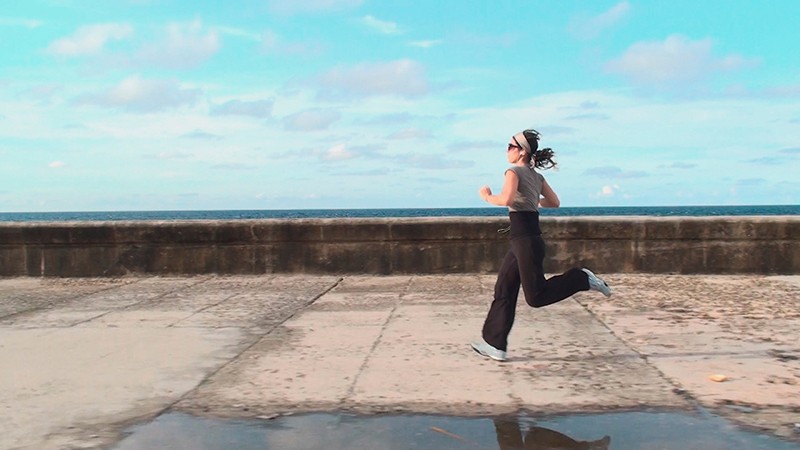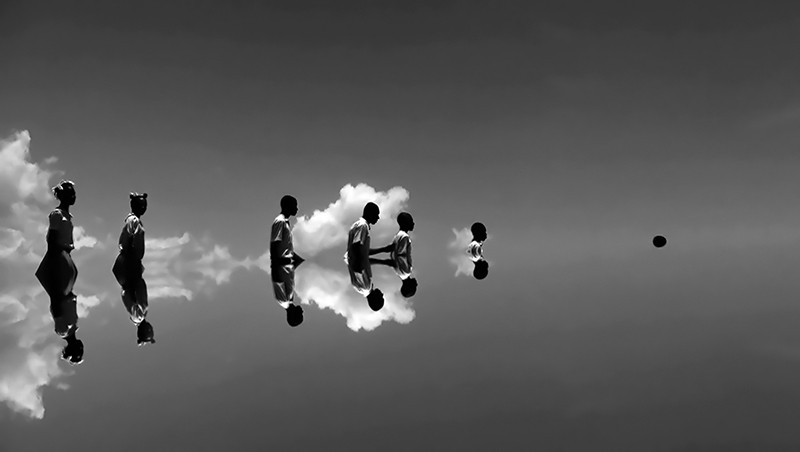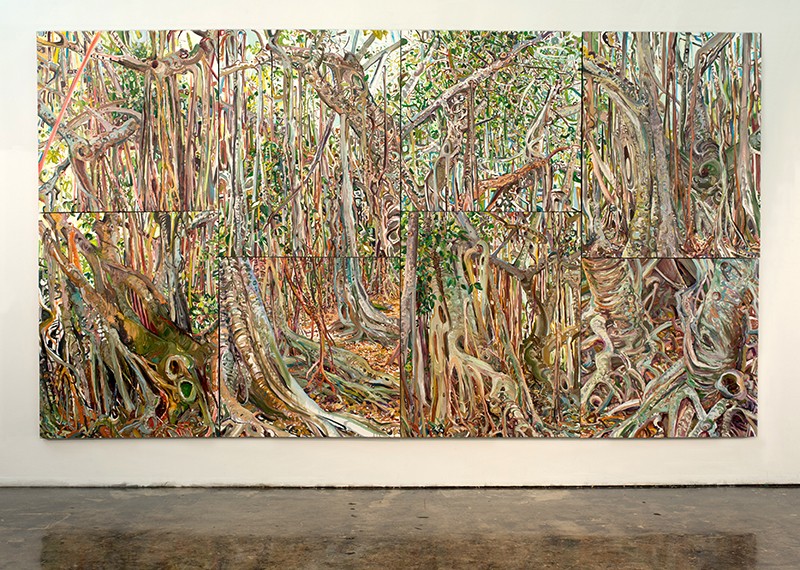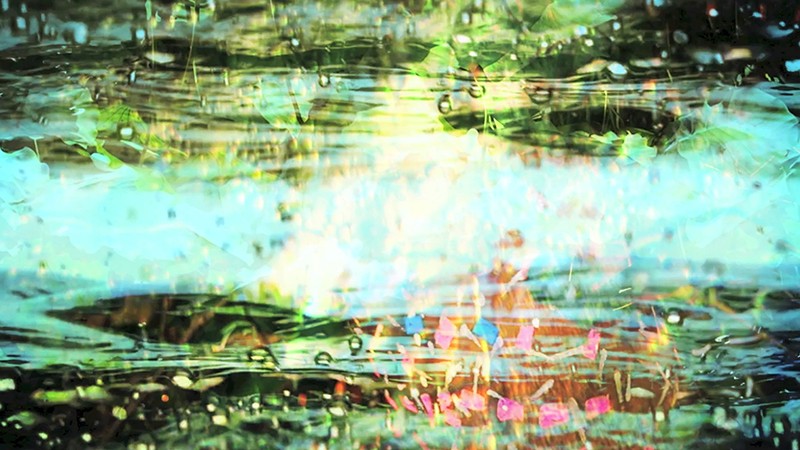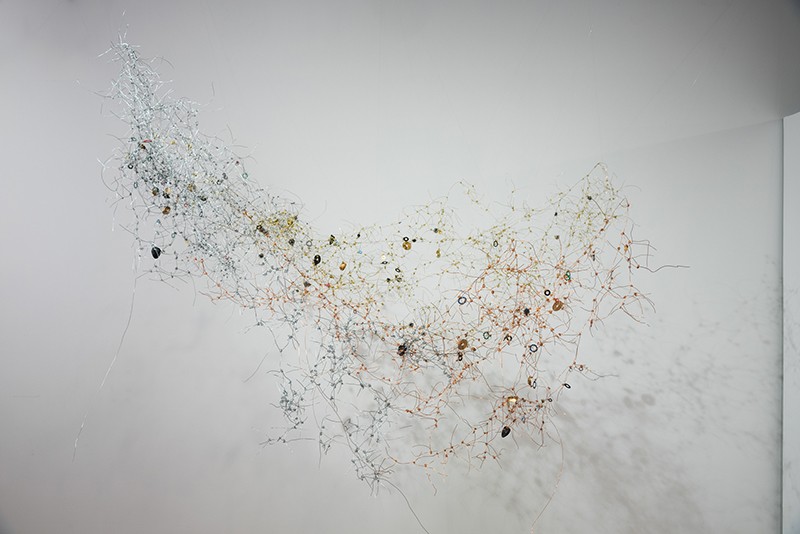 Previous
Next
Relational Undercurrents is curated by Tatiana Flores, associate professor of art history and Latino and Caribbean studies at Rutgers University, who received her Ph.D. from Columbia's department of art history and archaeology in 2003.
"The exhibition draws analogies to initiatives in literary studies that seek to locate a distinct Caribbean poetics...in spite of the narrative of difference, fragmentation, and heterogeneity that dominates the popular imaginary," said Flores.
Wallach is collaborating with its West Harlem peer institution, the Sugar Hill Children's Museum of Art & Storytelling, to divide the large-scale exhibition into two parts. The Children's Museum will display its own portion of the show beginning June 28.
Relational Undercurrents: Contemporary Art of the Caribbean Archipelago, is on view at the Wallach Gallery now through September 23.