CU People: Lydia Dahling, Administrative Coordinator and Opera Singer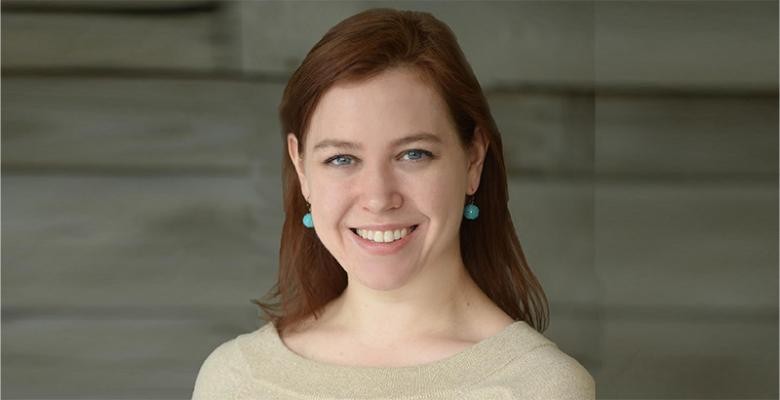 Title
Senior Administrative Coordinator, Office of the Provost
Years at Columbia
2
What She Does
"A lot of team work," is how Lydia Dahling describes working in the Office of the Provost, the chief academic officer of the University. "Each day is different," she said. "It can be very fast-paced."
Dahling helps with the day-to-day management of the office, including setting up conference calls and meetings, arranging for audio-visual equipment and organizing service calls from the Columbia University Information Technology office. She also helps organize documents for the provost to review. "I help make sure that the things that need to function are functioning," Dahling said.
Best Part of the Job
"The Office of the Provost interacts with deans, department chairs and other faculty, so I get to see a lot about how the University works," said Dahling, who also notes that Provost John Coatsworth "has a way of making people feel at ease."
Memorable Moments
In her second week on the job, Dahling experienced Commencement for the first time. "It was very exciting to watch it unfold and get a sense of what students have accomplished."
Road to Columbia
Dahling grew up in Decatur, Indiana, a Midwestern town whose residents she describes as open-hearted. "Growing up there helped me to be open to new experiences," she said. Dahling attended Indiana University in Bloomington, where she majored in voice performance with a minor in music theory.
She came to New York in 2011 and earned a master's degree at the Mannes School of Music, where she studied voice performance and trained to be a classical singer, which she likened to "training to be an Olympic athlete." She learned about breathing and projecting one's voice and studied languages—Italian, French, German and Russian—to be able to read the original texts. "You want to feel the words as they appear," she explained.
In 2014, Dahling began working with British American Household Staffing, a company in lower Manhattan, where she helped match high net worth clients with household staff. "The goal was to find an ideal fit," she said. "Giving somebody a job was really satisfying."
The next year, she came to Columbia, where she first worked at the Mortimer B. Zuckerman Mind Brain Behavior Institute handling day-today support for its directors. She worked in the Studebaker Building as the Manhattanville campus blossomed. "It is exciting to see something new forming and watching it really come into its own," she said.
In Her Spare Time
For two seasons, Dahling worked with the student-run Columbia Bach Society, coaching the ensemble and offering one-on-one training. In the first season, the Bach Society performed The Magic Flute, which students directed, conducted, staged and produced—she sang the role of Pamina.
She teaches students that singing is a full body experience and does not come solely from one's mouth. "The body is your instrument," she said. "Audiences can tell when the performers are really excited and truly want to be on stage. You can feel the energy."
Dahling, who is part of a small start-up opera company, The Cantanti Project, has enjoyed singing in operas such as Mozart's Don Giovanni. She has also sung contemporary music, including a chamber piece about Sigmund Freud's daughter, and Baroque music, including the role of Dorinda in a production of Handel's Orlando set in the psychiatric ward of a hospital.
"The smaller venues offer different ways to experience the same plays," Dahling said. "The classics have always been relevant. Centuries-old themes such as inequality and abuse of power are still with us today."