You May Think You Have Experienced PTSD, but According to a New Book, Chances Are You Haven't
In "The End of Trauma," Psychologist George Bonanno sheds light on how resilient people really are.
October 29, 2021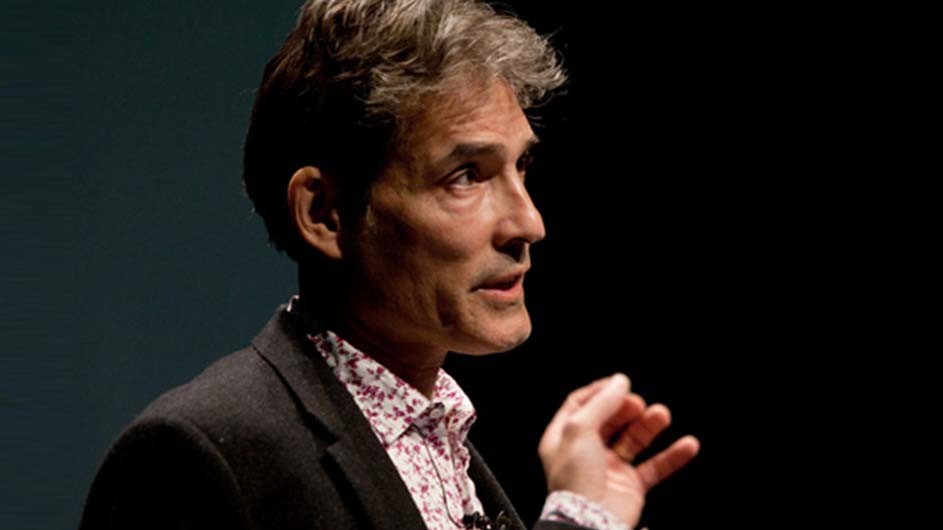 In his new book, The End of Trauma: How the New Science of Resilience Is Changing How We Think About PTSD, Professor of Clinical Psychology George Bonanno, argues that we vastly overestimate how common PTSD is, and fail to recognize how resilient people really are.

After 9/11, mental health professionals flocked to New York to handle what everyone assumed would be a flood of trauma cases. Oddly, the flood never came. In the book, Bonanno, who runs the Loss, Trauma, and Emotion Lab at Teachers College, examines how we failed to predict the psychological response to 9/11 because most of what we understand about trauma is wrong.
For starters, he says, trauma is not nearly as common as we think. In fact, people are overwhelmingly resilient to adversity. What we often interpret as PTSD are signs of a natural process of learning how to deal with a specific situation. We can cope far more effectively if we understand how this process works. Drawing on four decades of research in The End of Trauma, Bonanno explains what makes us resilient, why we sometimes aren't, and how we can better handle traumatic stress.

Bonanno talks about the book with Columbia News, along with which great books he's read lately, what he's teaching now, and why Amadeo Modigliani and Leonardo Da Vinci would be his preferred dinner guests.
Q. What inspired you to write this book?
A. There has been a great deal of new research and new thinking about trauma, resilience, and PTSD, much of it from my own work over the past 25 years. The general public and even many mental health professionals are not aware of these changes. I wanted this book to help breach that divide.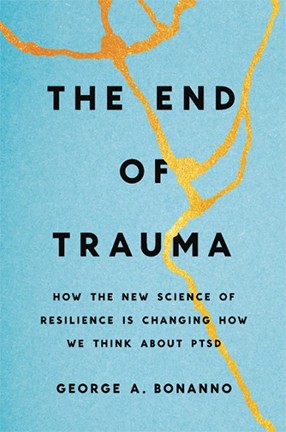 Q. Is PTSD overdiagnosed? If it's not as common as people think it is, what exactly is the condition that we experience when reacting to a traumatic or stressful situation?
A. Most people experience great distress after exposure to a potentially traumatic event. They may think about the event when they do not want to, find that images of the event intrude into their thought processes, or have nightmares of the event. They may also be on edge or feel anxious. This is common in the first days and, sometimes, even weeks after a potential trauma. It is normal and most likely adaptive (these states force us to think about an event, why it happened, and what we might do in the future to prevent such an event from occurring again). Nonetheless, many individuals interpret this to mean they have PTSD, or that they will develop PTSD. Research has shown that these early distress reactions (or PTSD-like reactions) do not actually predict later PTSD.
Q. What is the last great book you read, and why?
A. I have two books. One is Exercised by Daniel Lieberman, a nonfiction evolutionary account—with great research—pertaining to the question of why we value exercise so much when at no previous time in human history did people do work when there was no need to.
The other book is Frederick Douglass: Prophet of Freedom, a biography by historian David Blight. It's fairly dense with material, but an amazing story about an amazing person. The book encapsulates a seminal period in American history leading up to the end of slavery, the Civil War, and how the abolishment of slavery was undermined afterwards by the introduction of Jim Crow laws. 
Q. You're hosting a dinner party. Which three academics or scholars, dead or alive, would you invite, and why?
A. Amadeo Modigliani because he was a brilliant painter who died way too early. He was originally a sculptor, but had many illnesses and eventually died of tuberculosis. The dust from marble was too much for him so he took up painting. When I first began to paint (I've painted and drawn portraits most of my adult life), I was enamored of his work. He was Italian, like me, but also had a very keen insight into people. I found his painting fascinating, but not that much is known about him. Maybe he would be a total bore, but I would love to find out what kind of person can paint such portraits. 
Leonardo Da Vinci simply because he is Leonardo. He had such a curious mind, and was interested in art, science, engineering, and much more. I've read most of his journals and several biographies. I would love to see how his thought processes work, and also what he would make of the modern world.
Lucretius, the ancient Roman poet and philosopher, because his only known work, De rerum natura (on the nature of things), astounded me when I read it. I've reread it many times, and it's hard to believe that someone from his era, the last century B.C., could have such insights and presage so much modern scientific understanding of the world around us. I would probably be too intimidated to talk with him, but would also probably have endless questions.
There are many more people I would love to invite to dinner, and if you ask me again tomorrow or next week, I might come up with an entirely different list!
---
Check out Books to learn more about publications by Columbia professors.