A GSAPP Professor Focuses on the Overlap Between Climate Change and Social Justice
Hugo Sarmiento works at the intersection of urban planning, recovery and resilience, and spatial inequalities.
July 21, 2023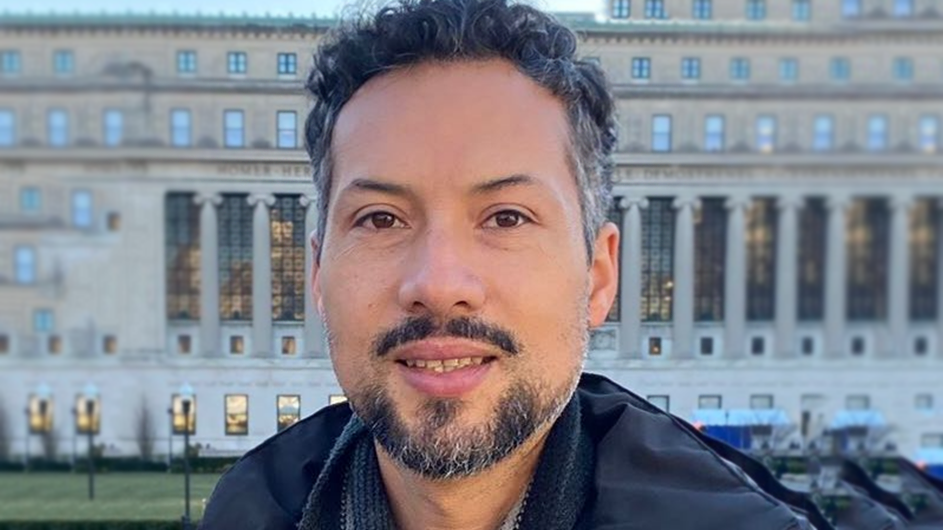 The links between climate change and social justice reverberate everywhere you look these days. Nowhere are these connections more apparent than in the field of urban planning. Hugo Sarmiento, an assistant professor of urban planning at the School of Architecture, Planning, and Preservation, works on projects that embrace the climate crisis and how cities are coping with its impact.
His research examines the relationships between planning for climate change, natural disasters, and spatial inequalities such as housing deficits, poor infrastructure, and racial segregation. Specifically, he considers how these inequalities contribute to the social production of risk and vulnerability. He relies on political economy and comparative research to investigate emerging climate change adaptation and post-disaster recovery strategies. Central to his research agenda is the social mobilization, grassroots resistance, and counter-planning efforts that shape these strategies. 
Sarmiento has a special interest in Latin American urban areas, and has completed projects in Brazil, Colombia, El Salvador, Guatemala, and Mexico. His recent research has focused on the displacement and relocation of communities vulnerable to flooding in Colombian cities, as well as post-disaster recovery and relocation efforts in Puerto Rico.
Columbia News caught up with Sarmiento to discuss his work, how he ended up at Columbia GSAPP, and advice he has for students considering similar career paths.
What is the single unifying thread that runs through your broad body of research?
The unifying thread is a commitment to critical planning scholarship, which examines how socially and racially excluded communities—namely, working-class communities and communities of color in the U.S. and Latin America—are experiencing the climate crisis. My research attempts to center insurgent and grassroots counter-planning efforts led by these communities to shape how cities are responding to climate change.
Can you discuss your work with Colombian urban communities that are vulnerable to flooding?
I'm currently involved with people in Colombia who, because where they live is at risk of flooding, are negotiating housing alternatives with the city governments in Bogota and Cali. These are residents who've been excluded from the formal housing market and have built settlements in the urban periphery. My focus is on how they draw from their Afro-Colombian and indigenous traditions of resistance to advance new governance structures and housing strategies for climate adaptation. 
How did your special interest in urban Latin America develop?
My family is Latin American and dispersed across different parts of Latin America, the U.S., and Canada. My parents are Salvadorans who immigrated to this country. Belonging to a diaspora naturally lends itself to thinking globally and comparatively, and questioning the nature of cities and development across a wide and diverse set of geographies.
I learned early in my academic career that Latin American cities are a great source of innovation for urban planning. My recent focus on Colombian cities has to do with their regional influence on resilience planning across Latin America.
What are you doing this summer?
I'm spending most of my summer working on a book project based on my research in Bogota and Cali in Colombia. Broadly, the project deals with the politics of public investment in climate adaptation. More specifically, it provides an analysis of how cities are using social housing policy to reduce residents' exposure to climate risks and adapt to the changing environment. I'm also looking at the limits set by housing markets and the grassroots resistance that is shaping these interventions.
What was your path to a career that embraces academia and the research that you do?
I gained an interest in urban scholarship through social activism and my experience working professionally in city planning. I learned from the example of other scholars that academia, specifically, urban planning schools, create the opportunity for connecting with future planners, community organizers, and scholars. I was excited about the chance this creates to contribute to public debates through research and the development of new ways of thinking about cities.
Any advice for students intent on pursuing a similar path?
It's important to recognize that there isn't one path. There are, in fact, many different paths for getting involved with research on climate change and cities. It is a relatively new and quickly evolving field, which makes it exciting, but also confusing at times. I would encourage students to be assertive in connecting with others at the various public lectures and social events held across campus and in surrounding communities, and in reaching out to faculty early on. Immersing yourself in these conversations and experiences might spark new ideas on how to build your own way forward in this field.
What is the best part about teaching at Columbia GSAPP?
The interdisciplinary approach that's made possible by the school's various design, architecture, and planning programs. Students are encouraged to think not just about the technical aspects of urban planning, but also the social, environmental, spatial, and aesthetic dimensions.
GSAPP provides a very creative and imaginative teaching environment. Also, with a faculty and student body from across the planet, the school promotes a global perspective. Whether it's through studios in which professors and students travel abroad, seminars, or visiting scholars sharing their work, GSAPP is continually engaged in dialogue with our counterparts around the world. This makes for a vibrant, stimulating atmosphere at the school.