A GSAPP Professor Merges Real Estate with Academic Theory
Christopher Munsell designs development finance classes that emphasize sustainability and affordability.
March 10, 2023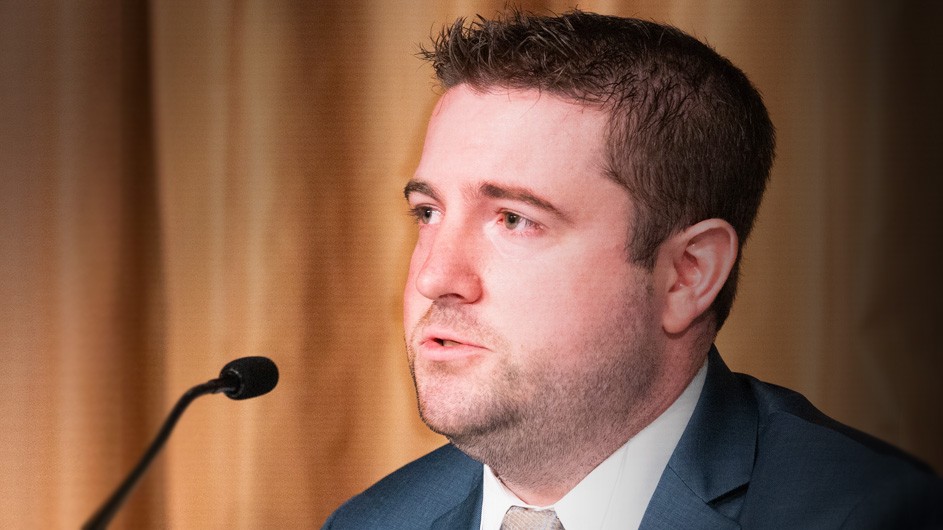 Christopher Munsell joined Columbia GSAPP in 2021 as the Glascock Associate Professor of Professional Practice of Real Estate Development Finance. He teaches both core and elective real estate finance courses, and has assisted in restructuring and developing classes in the program. He is interested in new forms of financial structuring as well as investment opportunities that feature a lower barrier for entry into the industry. Munsell is also a principal at APRE Consulting, a real estate development firm, where he provides acquisitions, asset management, and capital markets services to clients.
He brings a passion to his teaching and his consulting work, both of which he discusses with Columbia News, along with his focus on sustainability and affordability in the real estate industry, and his advice for aspiring professionals.
How did you get involved with the Center for Teaching and Learning (CTL) during the pandemic, and what are the key insights you gained there that you continue to use in the classroom? 
I started working with CTL in the summer of 2020, more specifically, with its Active Learning Institute, an intensive, online, one-week professional development program for faculty. This course compelled me to rethink my educational objectives, and to include components of active learning, which often meant the integration of technology. Having taken the course during the pandemic meant that I used the tools I learned about by reformatting my classes for an online environment. I supplemented many of the traditional teaching elements we rely on such as class participation with things like anonymous polling, which, along with other practices, I still use in my classes. You can read more about these practices in my Teaching Transformations profile with CTL.
How do you divide your time between teaching and working at APRE Consulting? Do the two overlap? 
Ever since I began teaching at Columbia, that has always been the priority, but I think the combination of being a professor and a practitioner makes you more effective at managing your time. Without these types of challenges, you don't know your potential and just how much you're able to accomplish. There are certainly difficulties that I encounter every day, but I view this as a unique opportunity in that each role makes me better at the other.
My practice allows me to bring the most current industry issues and methodologies into the classroom, and the inverse of that is also true. At GSAPP, we are afforded so many opportunities to participate with and engage in the built environment in ways that I could never replicate solely as a practitioner. There is a perspective you gain from teaching over 100 students each year that no other job can match.  
Can you discuss your work on affordable housing, and new forms of real estate financial structuring and investment opportunities? 
In terms of financial structure and the built environment, two common initiatives are sustainability and affordability. However, these goals can often be at odds with one another. If it costs more to develop sustainable buildings, then how can we make them more affordable? When looking at both issues, I think of incentives. There has been some progress in these areas—for example, Commercial Property Assessed Clean Energy financing, as well as some tax abatement programs for income-restricted housing—but we need to go further. To simply demand sustainability and affordability does not mean that they will happen.
We need to challenge ourselves by asking: How do we incentivize industry to create better outcomes that are both sustainable and affordable? A potential answer lies in a project's capital structure. This is one of the topics that my GSAPP 2023 summer workshop will focus on. I am looking forward to having students from the other GSAPP programs weigh in on a new incentive structure that will effectuate rapid, sustainable change.  
What else are you working on now? 
One of the university's goals is to increase opportunities for cross-disciplinary study, and we are supporting that initiative at GSAPP. As mentioned above, I am designing a summer workshop geared toward the other (non-real estate) disciplines at GSAPP. Summer workshops are immersive learning experiences in which students from different GSAPP programs study a topic or question in detail. By providing students with the lexicon of finance, they will gain the skills to reach a broad audience and solve some of the field's most pressing issues.
What was your path to a career that spans academia and real estate? 
Back in college, where I was a business major, I got a summer job as a residential leasing agent renting apartments in Boston. Later, I got an internship working for a large life insurance company in its real estate investment group. This internship solidified my passion for the industry, and gave me the skill set to land a permanent job in real estate finance.  After five years in that job, I decided to pursue my M.S. in Real Estate Development at GSAPP.
After graduation, I wrote a series of case studies for GSAPP focused on complicated capital structures. This work later became the foundation of a course I still teach, Advanced Case Studies in Real Estate Analysis. After teaching it for the first time, I created successive courses, all under the real estate finance umbrella. Eventually, I had a portfolio strong enough for a full-time teaching position, which led to my becoming a GSAPP professor two years ago.
Advice for anyone pursuing a career path in either field? 
There are a few things that have served me well in both areas, the first of which is networking. Landing a job requires skill and luck, and in my experience, the more you network and build relationships, the more successful you will be. When you get a job, show up early, work hard, be positive, and do the right thing. Find mentors and surround yourself with people you admire. Your career is your own journey, but that does not mean you have to go it alone or learn every lesson yourself. There are so many who came before you who are willing to share their time and talent. So build a support system—of family members, friends, or a partner.
I've been incredibly lucky in this area. I have an amazing spouse, and I come from a family of educators. My mother is a K-3 literacy aide, my sister is an 8th-grade English teacher, and my father is a college professor. Observing my father's joy and engagement as a professor my whole life made me realize that I wanted to pursue an academic career myself, and he still serves as my inspiration today. 
What are you teaching this semester? 
I am teaching the third and final core real estate finance course, Debt and Equity Capital Markets. In the first two semesters, students concentrate on fundamental skills required to understand and eventually critique current practices. This course examines complex equity investment strategies, structured finance, and various capitalization formats, including direct and securitized equity, as well as the creation and management of investment funds. The assignments prepare students for their final project, which involves identifying, structuring, and raising capital for an assigned property.  
The other class I'm teaching is Advanced Case Studies and Real Estate Analysis, an elective designed to apply students' quantitative skills to real life scenarios in real estate private equity and development. With this course, I wanted to produce a case-based curriculum that represents the analysis and decision-making necessary to be successful in evaluating and executing a real estate transaction. I created several case studies in partnership with different industry practitioners, where students are presented with the same problems and information as investment professionals. Students must do all the financial modeling and analysis from scratch, to prepare for a Socratic-style discussion with practitioners. It is a tough course with a lot of technical requirements, an alignment of active practice and academic theory.
What is the best part of teaching at GSAPP and Columbia?   
Hands down, the people. The pandemic taught us that we should never take in-person interaction for granted. Between the faculty, staff, and students, every interaction I have at GSAPP is special. The community is unique. Teaching is not just a job; it's a calling. To be given the opportunity to challenge ideas and shape young minds at a place like Columbia makes me excited for the road ahead.