How to Avoid Cost Overruns and Delays When Building Big Infrastructure Projects
Columbia News spoke with three engineering experts about how to ensure that projects finish on time and on budget. 
January 11, 2022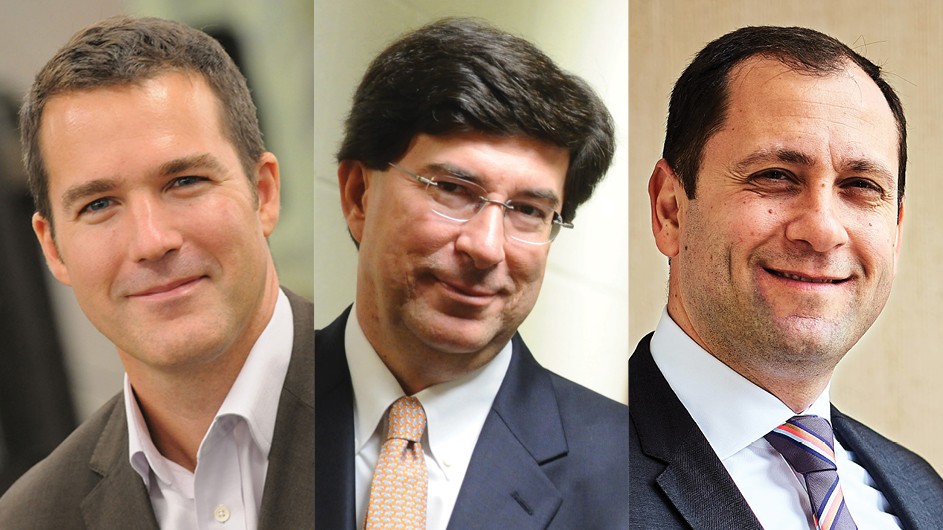 In New York City, they called it the "L-pocolyse," a proposed 15-month shutdown of one of the city's busiest subway lines to fix damage caused by Superstorm Sandy seven years earlier. 
In Boston, they dubbed it The Big Dig, a rerouting of Interstate 93 that took 16 years and $22 billion to build, including $19 billion in cost overruns. 
In New Jersey, it was supposed to be Xanadu, a megamall with the country's first indoor ski resort. The project was relocated and redesigned multiple times due to wetlands, lawsuits, and other community pushback, including complaints it was shaping up to be perhaps the ugliest building in America. Seventeen years later, a project estimated to cost $2 billion dollars opened in a much-reduced state at twice the price. 
In five decades, the United States went from building some of the world's most ambitious public works projects to earning a reputation for crumbling bridges and cost overruns. In November, President Biden signed a  $1 trillion bill into law pledging to overhaul the nation's infrastructure. Columbia News spoke with three experts at Columbia Engineering about how to ensure that projects finish on time and on budget. 
Professor Andrew Smyth leads the University's Smart Cities initiative. Professor George Deodatis focuses on building resilience against climate change. Ibrahim Odeh is a senior lecturer and member of the World Economic Forum's working group on reshaping the construction industry. In 2019, Deodatis and Smyth served on the New York state governor's task force for a major rehab of an L train tunnel. The Metropolitan Transportation Authority (MTA) adopted their proposal; not only did the train stay running, but the project was completed three months early and $100 million under budget. 
Below, Smyth, Deodatis, and Odeh explain why construction projects go awry and how government and industry can do better.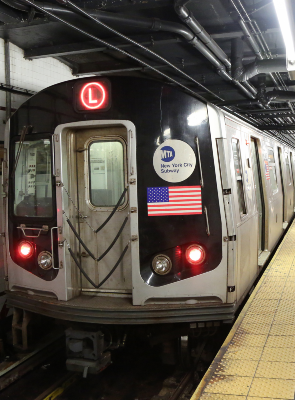 The High Cost of 'Lowest Bidder Wins' 
In the U.S., most big public works contracts are awarded to companies bidding the lowest price. When it comes to building big dams or light rail, this lowest-bidder approach trickles down to the many subcontracts on the project. 
That means that all parties are incentivized to focus on the cheapest viable approach to each piece of the puzzle, rather than assessing the full cost of the total outcome. The agencies overseeing these projects don't realize how this siloed approach creates ambiguity about who's responsible for fitting all the pieces together. Much of the cascading delays and cost overruns we all read about come down to a simple lack of coordination. 
 
Think Holistically
There are many phases to any big infrastructure project: it has to be designed, built, and maintained. Our current "lowest bid wins" system ignores that. Restructuring contracts into combined "design, build, and operate" proposals can ensure a more holistic unified approach to completing the project. This approach incentivizes creative thinking and inspires contractors to go beyond minimum code specifications, because bidders understand that they will have to shoulder any long-term costs associated with operation and maintenance over the project's life cycle. A holistic approach also encourages careful, early consideration of social and environmental impacts as well as community feedback, which can delay or even derail a project.
Incentivize Innovation
Progress and innovation always carry risk, and a fear of lawsuits is one reason the civil engineering profession has become conservative and risk averse. The federal government should encourage, or even require, outside-the-box designs and solutions, while providing some reassurance that it will assume some of the associated risks. One way to effectively and quickly move in this direction is by promoting R&D and providing financial support for demonstration projects involving new technologies and processes as well as setting up incentive schemes for innovation deployment. With such an assurance, civil engineers can introduce groundbreaking ideas and designs that can reduce costs and delays.
Introduce New Mechanisms for Oversight
The process of evaluating and greenlighting innovative solutions should be overseen by experts in the field—both practitioners and researchers in the U.S. and abroad. In working with Gov. Andrew Cuomo, other academics, and the MTA to review the L Train tunnel plans, we recommended that the MTA use state-of-the-art designs that had proven successful in Hong Kong, London, and Riyadh. We also suggested embedding sensors in the tunnel so that future repairs could be identified and handled quickly, before conditions worsened. It's common sense, but not yet common practice.
Invest in Your Workforce
For nearly 50 years, the U.S. has underinvested in its infrastructure. As a result, our construction industry has less experience tackling mega projects than our peers in developed countries. These days, specialized equipment and even materials for many state-of-the-art projects come from abroad. A shortage of skilled labor has further slowed innovation. U.S. designers are reluctant to go beyond existing local construction practices. Hopefully, this $1.2 trillion infrastructure bill can push the industry to quickly adapt. Here, again, expert project review panels can help to drive change, but only if they are adequately resourced and encouraged to give advice free of political or financial pressure.