An Investment in Nurturing Community on Our Campuses
Shirley and Walter Wang donate $10 million to enhance undergraduate interaction and social life and $1 million to connect Henry R. Kravis Hall and David Geffen Hall for Business School students.
March 04, 2022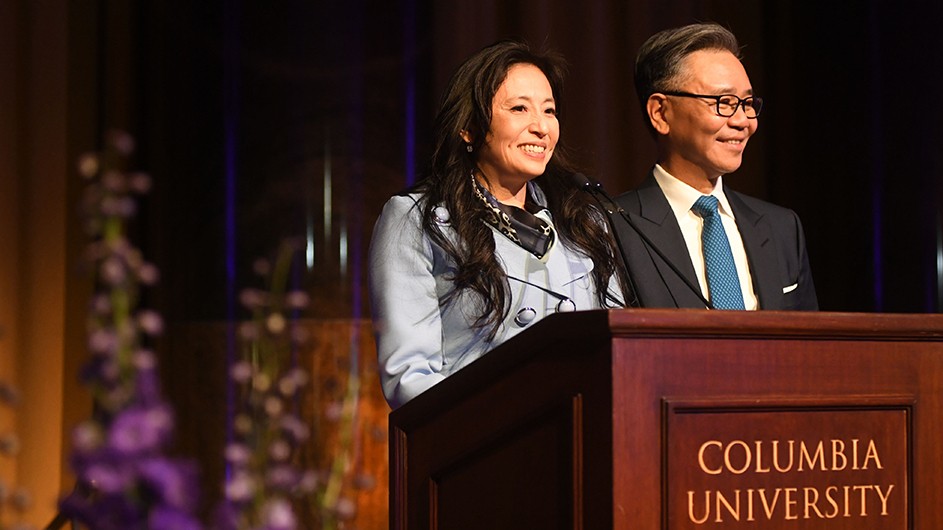 Today, Columbia University announced gifts from University Trustee Shirley Wang BUS'93 and Walter Wang to nurture community at Columbia through the renovation of three shared social spaces for undergraduates on the Morningside campus and to support the underground link between the new Business School buildings on the Manhattanville campus, which just opened to students and faculty.
"These renovations will transform three important social spaces that our undergraduates use to meet and exchange ideas, which is such an essential part of the educational experience at this University," said Columbia President Lee C. Bollinger. "And the connection between David Geffen and Henry R. Kravis Halls will drive collaboration among our Business School faculty and students. We're grateful to Shirley and Walter Wang, who have long championed the needs of our students through their philanthropy."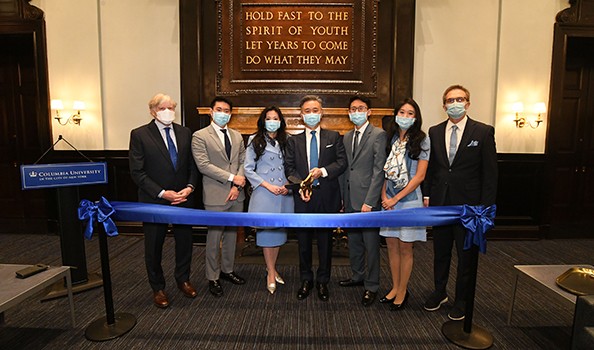 Their gift will fund the design, renovation, and ongoing maintenance of three spaces on campus dedicated to undergraduate use. Two of these spaces, located in John Jay Hall and Wallach Hall, will be student lounge areas capable of hosting student group events as well as informal socializing, with the space in Wallach Hall focusing on esports activities. The Wang Odeon, to be located in Lerner Hall, will focus on the arts, hosting an after-hours café, musical, dance, and artist performances, and arts-related programming and activities.
"The well-being of our students is a top priority, and Shirley and Walter Wang's gift will enhance the spaces our students use every day as well as provide modern areas for socializing, relaxing, and creating," said James J. Valentini, Dean of Columbia College and Vice President for Undergraduate Education.
 "As Columbia parents, it was important to us to encourage connection among students, especially after all the disruptions caused by the pandemic," said Shirley Wang. "Walter and I want our children and their classmates – and future generations of Columbia undergraduates – to have the opportunity to gather together and participate in a vibrant community."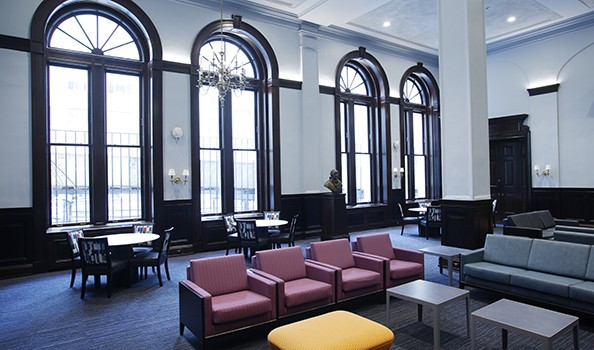 Shirley Wang earned an M.B.A. from Columbia University and has been a Trustee since 2020. She and Walter Wang have two children who are currently Columbia College students, and are currently serving as members of the Columbia College Parent Leadership Council. The Wangs have been strong supporters of the Business School and Columbia College, helping to create vital new spaces for students across Columbia's campuses.
"Through their generosity, the Wangs have truly made a lasting mark on student life," said Cristen Kromm, Dean of Undergraduate Student Life. "Hours spent together, both inside and outside class, build lifelong friendships, and the spaces the Wangs have transformed will nurture relationships that stretch far beyond students' time here at Columbia."
On the Manhattanville campus, the Wangs have funded a high-traffic and safe walkway, the Walter and Shirley Fan (BUS'93) Wang Link, between Columbia Business School's new buildings. "Our state-of-the-art spaces have been designed to foster both formal and informal connection, and Shirley and Walter's passageway—which is already a hit with our students—will be home to organic interactions across our community," said Costis Maglaras, Dean of Columbia Business School and David and Lyn Silfen Professor of Business.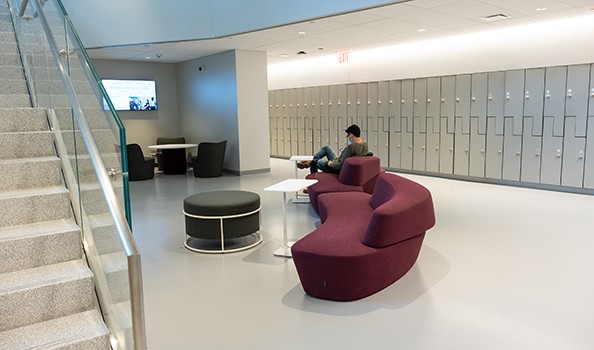 Walter Wang added, "We were thrilled to be a part of the Business School's move to their forever home by supporting a link between the two new state-of-the-art facilities, and growing collaborations among students, faculty, staff, alumni, practitioners, and the broader business community to create the most vibrant and valuable business school experience anywhere."
Shirley is founder and chief executive officer of Plastpro Inc., a manufacturer of award-winning fiberglass doors, and Walter is president and CEO of JM Eagle Inc., the world's largest manufacturer of plastic and PVC pipe. In their philanthropy, they focus on education, healthcare, social issues, Chinese-U.S. relations, and raising cultural awareness.