Kate Zambreno's New Book Chronicles Life With Young Children in a Time of Crisis
In The Light Room, the School of the Arts writing professor captures both the joy and the exhaustion of motherhood.
July 26, 2023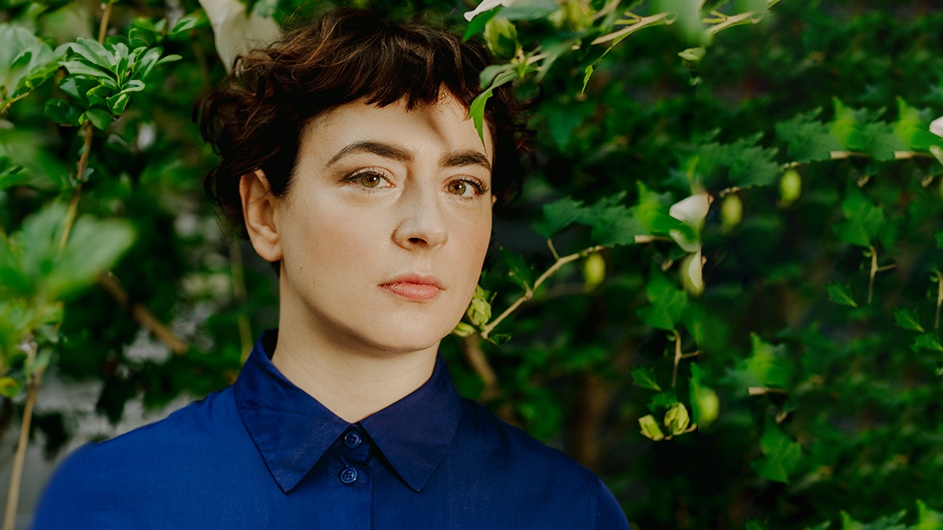 The Light Room, the new book by Kate Zambreno, an adjunct associate writing professor at the School of the Arts, is a chronicle of life as the mother of two young daughters in a moment of profound uncertainty about public health, climate change, and the future. Moving through the seasons, returning often to parks and other green spaces, Zambreno captures the isolation and exhaustion of being home with a baby and a small child, as well as the moments of beauty and joy.
In the book, she is inspired by writers and artists ranging from Natalia Ginzburg to Joseph Cornell, Yūko Tsushima to Bernadette Mayer, Etel Adnan to David Wojnarowicz. She questions how memories will be affected by this time of disconnection, asks what it means to bring new life—and new work—into this moment of precarity and crisis, and, finally, offers hope and possibility.
Zambreno discusses her new book with Columbia News, along with those books she's currently consumed by, and what she's working on now.
How did this book come about? 
In the fall of 2020, having a newborn at home, and teaching over Zoom without any maternity leave, I began to keep a notebook in which I was thinking through time and duration. I was partially inspired by the graduate seminar on time I was teaching at the School of the Arts, where we read works such as Natalia Ginzburg's Winter in the Abruzzi and Yūko Tsushima's I-novel, Territory of Light. Both books try to contend with the claustrophobia and the coziness of domestic life, despite isolation, in the midst of crisis. What I wrote in the notebook became the first movement, "Lightboxes," of my new book. I continued to work on this over the next two years, to think of artists who had an ethos of care and attention in their work.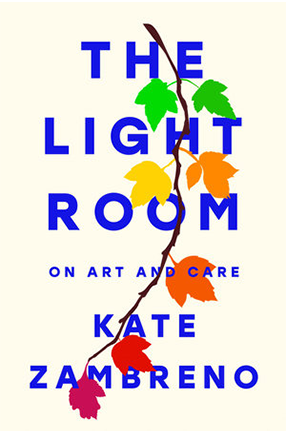 Do you think raising children now is more fraught than it was when you were growing up?
Works like the Ginzburg and the Tsushima tell us that raising children has always been fraught with anxieties and dread, especially amidst so many disasters and ambient patriarchy. I'm so thankful that they were able to write about their experiences, which involved thinking of motherhood and care work as a form of active philosophy. 
What books have you read lately that you would recommend, and why? 
I just read Dorothee Elmiger's Out of the Sugar Factory, translated from German by Megan Ewing and published by the excellent Two Lines Press. Elmiger is the German translator of my work, Book of Mutter, and I was really excited by her new collage-like book, how it attempts to create a constellation of historical portraits and archives. I also would recommend Mild Vertigo by Mieko Kanai, translated from the Japanese by Polly Barton, and recently published by New Directions (I wrote a story for the afterword). The book follows the quite dizzying consciousness of a Japanese housewife, her joys and tediums. 
What's next on your reading list? 
I want to read My Work by Olga Ravn, a novel about motherhood, which is forthcoming from New Directions, and Christina Sharpe's Ordinary Notes, which deals with loss and the shape of Black life that emerges after loss. Both Ravn and Sharpe are two of the most brilliant and original thinkers and writers alive. 
What are you working on now? 
I'm working on a book of fiction, which I'm calling Realisms, as well as a cycle of nonfiction zoo studies.
What are you teaching this fall at Columbia?
I'm teaching a graduate nonfiction thesis workshop.