Newark's Lead-Water Crisis Is a National Problem
As the city takes steps to overhaul its water supply network, government and industry must follow suit.
October 31, 2019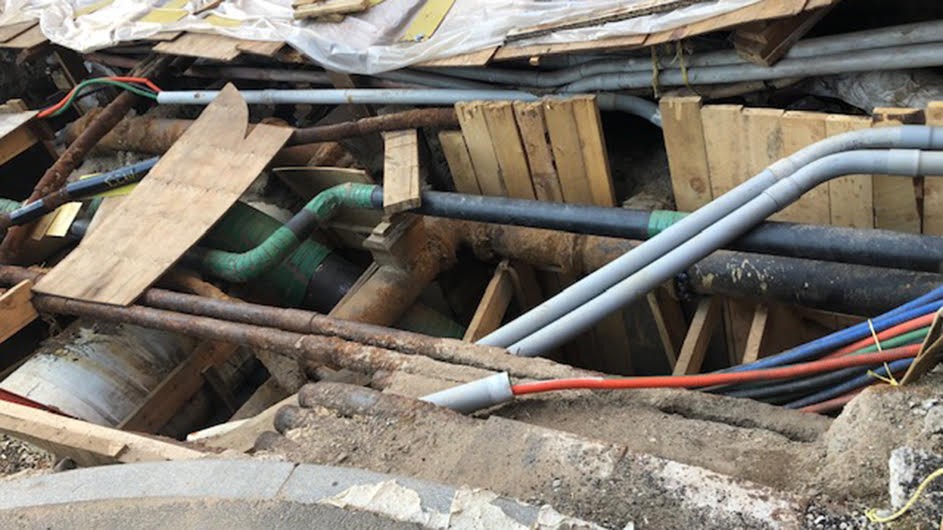 The city of Newark recently announced it will use a $120 million loan to fast-track the replacement of lead water pipes that are contaminating residents' drinking water.
Since the summer, residents have been relying on bottled water after officials found that city-supplied water filters were ineffective—3 percent of 38,000 home tested continued to show elevated lead levels in the tap water, despite the use of filters. (The city had distributed free bottled water but stopped the program October 8.)
The crisis in New Jersey's largest city—and one of its poorest—is bringing new attention to an old problem. It is puzzling, and disheartening, that we tend to "rediscover" the problem every 10 or 20 years in another community, another state.
Public health officials have long known that this toxic metal could leach into the water people drink. During the 19th and early 20th centuries, as cities developed water supply networks across the United States, hundreds of millions of tons of lead pipes were allowed to crisscross the nation. There was no government body regulating the use of this cheap, malleable metal in water systems, at the same time that it was wildly promoted by a lead mining industry that put profits against long-term health concerns.
As a historian of environmental health, I have written for decades about lead paint on old houses and lead in automobile fuel, so I was well aware of the extent of lead's hazards. But I naively believed that municipal water pipes would not pose a threat as public officials certainly must have figured out how to replace most of them.  
Lead causes irreparable damage, leading to lowered IQ, along with behavioral and learning disorders.
So three years ago, when I was asked by the American Journal of Public Health to peer review a paper by Mona Hanna-Attisha, a young physician who had documented a lead poisoning crisis in Flint, Michigan, I was stunned to learn that public officials had knowingly allowed polluted water to run into the homes of children in one of the poorest cities in Michigan.
There is no acceptable level of lead in drinking water that can be ingested by children. Even at the lowest levels, lead causes irreparable damage, leading to lowered IQ, along with behavioral and learning disorders. The Centers for Disease Control and Prevention estimates that at least 500,000 children in the U.S. have blood-lead levels that exceed the "level of concern."
And many believe this figure grossly underestimates the number of children age 5 and younger at risk. Some have estimated that New Jersey as a whole has around 250,000 children who are at risk of having elevated blood leads; a disproportionate number are most likely in Newark.
The citizens of Flint raised our awareness, and Newark's first step, beginning to replace the lead pipes in 10,000 homes, is admirable. The crises undoubtedly prompted the U.S. Environmental Protection Agency to announce in October that it would revise its rules—for the first time in 30 years—to improve how communities test for lead in drinking water.
Now we need to invest in our nation's water infrastructure nationwide and make sure that our elected officials, and an industry that puts our children in danger, are held accountable to protect the health of future generations. 
---