Meet Two Pioneering Black Women Architects
New research on Norma Merrick Sklarek and Beverly L. Greene was presented at a recent GSAPP event.
January 28, 2021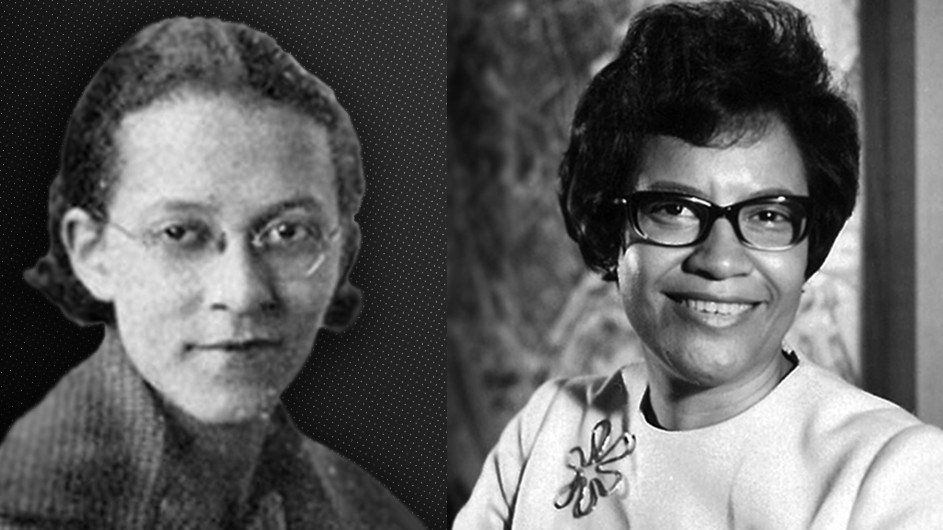 On January 15, 2021, Mary McLeod, a professor at the Graduate School of Architecture, Planning, and Preservation, and Professor Victoria Rosner, dean of academic affairs at the School of General Studies, led an online GSAPP event focusing on two pioneering Black women architects, Norma Merrick Sklarek ('50 BArch) and Beverly L. Greene ('45 MArch).
Joining the conversation were Patricia Morton ('83 MArch), an art history professor at the University of California, Riverside, and Roberta Washington ('71 MArch), founder of Roberta Washington Architects. All four participants are involved with Pioneering Women of American Architecture, an online resource that profiles 50 female architects who have transformed the field.
A Poignant Reminder of Disparity
Merrick Sklarek's and Greene's careers unfolded at a time when the field of architecture was predominantly white and male. Although female representation has since increased, the fact that only .4% of registered architects in the U.S. are Black women, according to the 2020 National Council of Architectural Registration Boards, is a poignant reminder of how this disparity persists.
Rosner acknowledged that many of the women included in the digital resource may have wanted to be known as trailblazing architects, without the gender distinction. "I'm very much aware that we might be going against these women's intents by collecting their profiles on a site explicitly devoted to women of architecture," she said. "I'm also aware that we are doing this because gender, race, and ethnicity are central reasons why their names are not well known." 
The First African American Woman Architect Licensed to Practice in the U.S.
The presentation on Greene, the first African American woman architect licensed to practice in the U.S., was prefaced by a historical background that introduced three Black women who were documented practicing architects before Greene entered the field: Elizabeth Carter Brooks (1867–1951), Amaza Lee Meredith (1895–1984), and Ethel Madison Furman (1893–1976).
Greene's career began in her hometown of Chicago, where she became involved with the Ida B. Wells Housing Project. Located on the city's South Side, the project began as a proposal by Black architects presented to the Chicago Housing Authority. 
"Greene and other Black architects and engineers working on that project not only promoted themselves, but also Black contractors," said Washington. "The newspapers are full of articles about the fights that they had with the city, which didn't want to hire the Black superintendent—they would use the firm, but they didn't want him."
Greene moved to New York in 1944 to work on Stuyvesant Town, only to quit three days later after receiving an acceptance to Columbia's graduate architecture program. While in New York, she developed formative relationships through her involvement with the Council for the Advancement of the Negro in Architecture, and designed two buildings in Harlem: Christian Reformation Church (1952) and Unity Funeral Home (1953).
The Importance of Mentorship
Like Greene, Merrick Sklarek faced adversity throughout her career. As a recent graduate, she was rejected by 19 firms before being offered a drafting position at the New York Department of Public Works. In 1960, she relocated to California and began working at Gruen Associates, where she collaborated on major projects such as the San Bernardino City Hall and the U.S. Embassy in Tokyo. She became the first African American woman to be made a Fellow of the American Institute of Architects in 1980 and, five years later, one of the first African American women to lead a firm after co-founding Siegel Sklarek and Diamond. 
The discussion emphasized the importance of mentorship in reducing gender and racial disparities in the field of architecture—both Greene and Merrick Sklarek were eager to serve as role models and mentors for the next generation of architects. Merrick Sklarek, Morton said, "really went to bat for her students, advocating for them, and positioning herself as the first and perhaps only Black woman architect in California. It is quite unusual to be successful in the profession, and then to foreground your marginality." 
This event coincided with the launch of a new full-tuition scholarship at GSAPP, The Norma Merrick Sklarek Scholars Fund, created to promote diversity, inclusion, and equity at the school.
---
Shannon Werle is the digital editor in the communications office at GSAPP.