Museum Anthropology Students Showcase Their Talents
Image Carousel with 5 slides
A carousel is a rotating set of images. Use the previous and next buttons to change the displayed slide
Slide 1: A wooden storyboard depicting warriers in a canoe from the Republic of Palau.

Slide 2: Octopus and rat wood carving with shells of a legend of an ungrateful rat and the octopus's revenge commonly told in Tonga, Samoa, the Tuamotos and other islands. The piece is made by Tongan artist Kuki Sii

Slide 3: a feathered belt, bowl and headdress that are representative of Tongan culture. The bowl is sitting on a decorated Fijian masi, a barkcloth that is used in furnishings and clothing.

Slide 4: Toyota bilum (net bag on the left) from Papua New Guinea and Kahoa kula (Polynesian garland made of plastic flowers on the right) made by a Tongan artist.

Slide 5: From left, Assistant Curator Jenny Newell and SVP of Exhibition David Harvey watch curator Laurel Kendall (GSAS'76,'77,'79) introduce the Columbia showcase.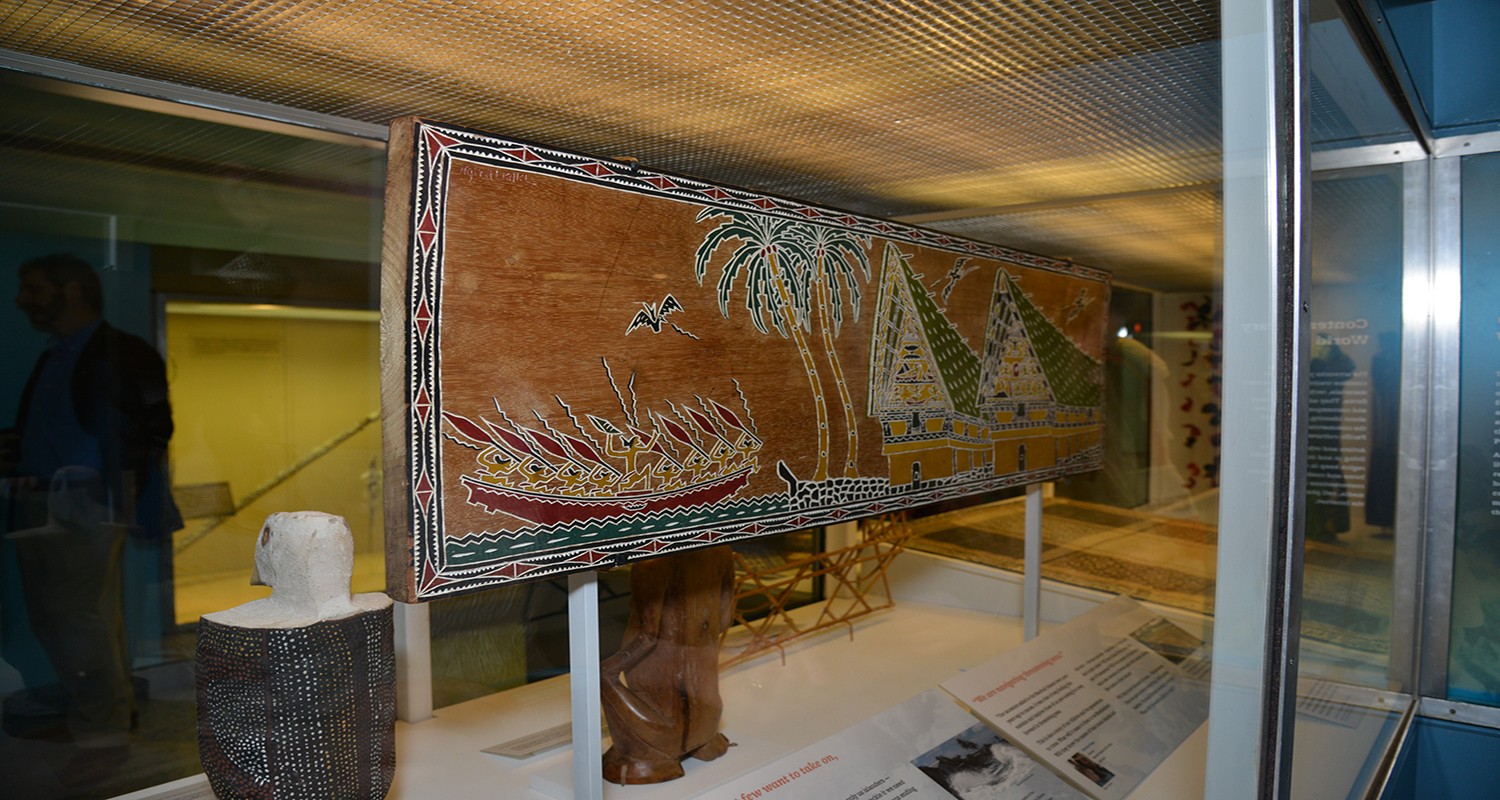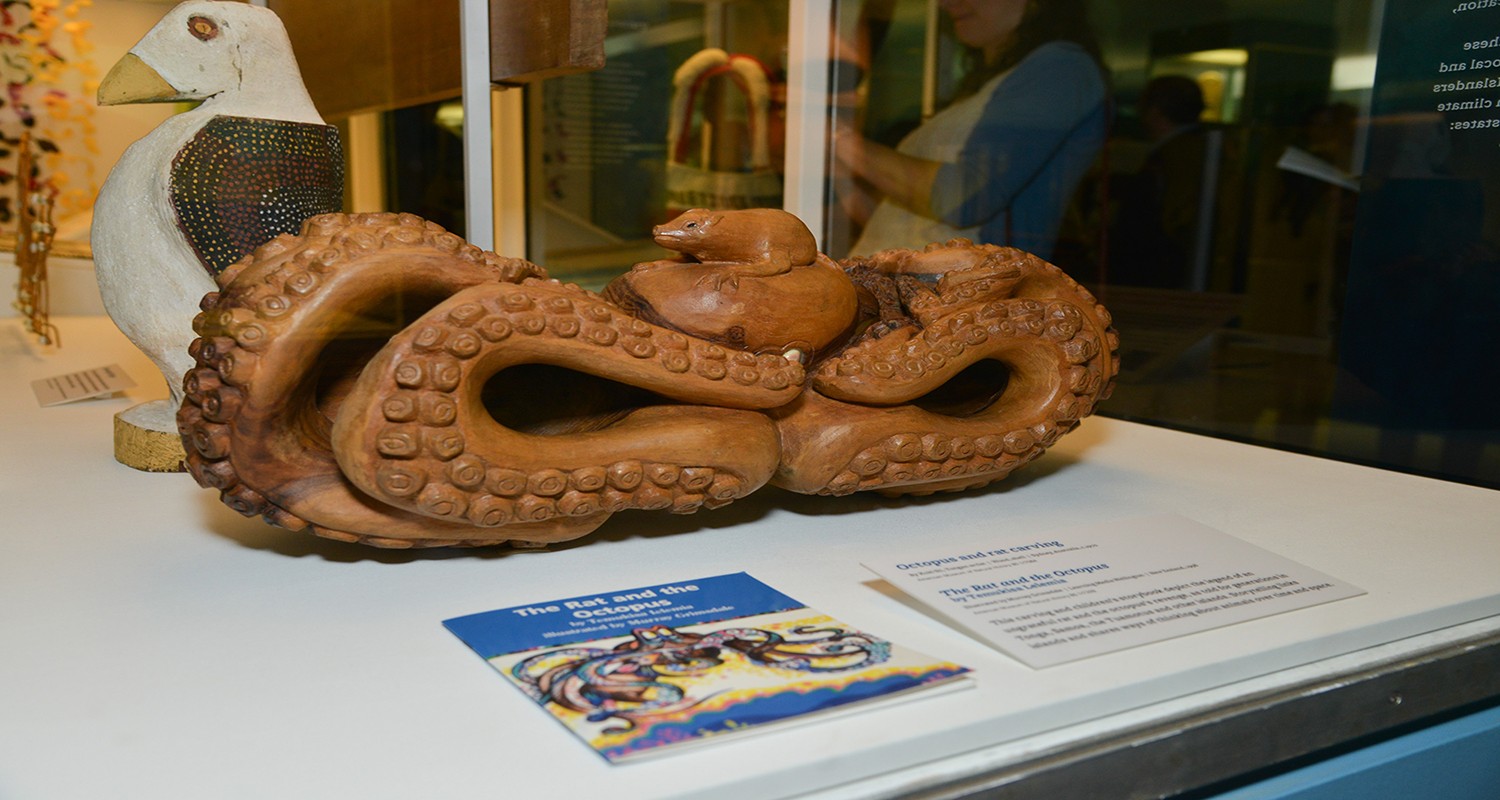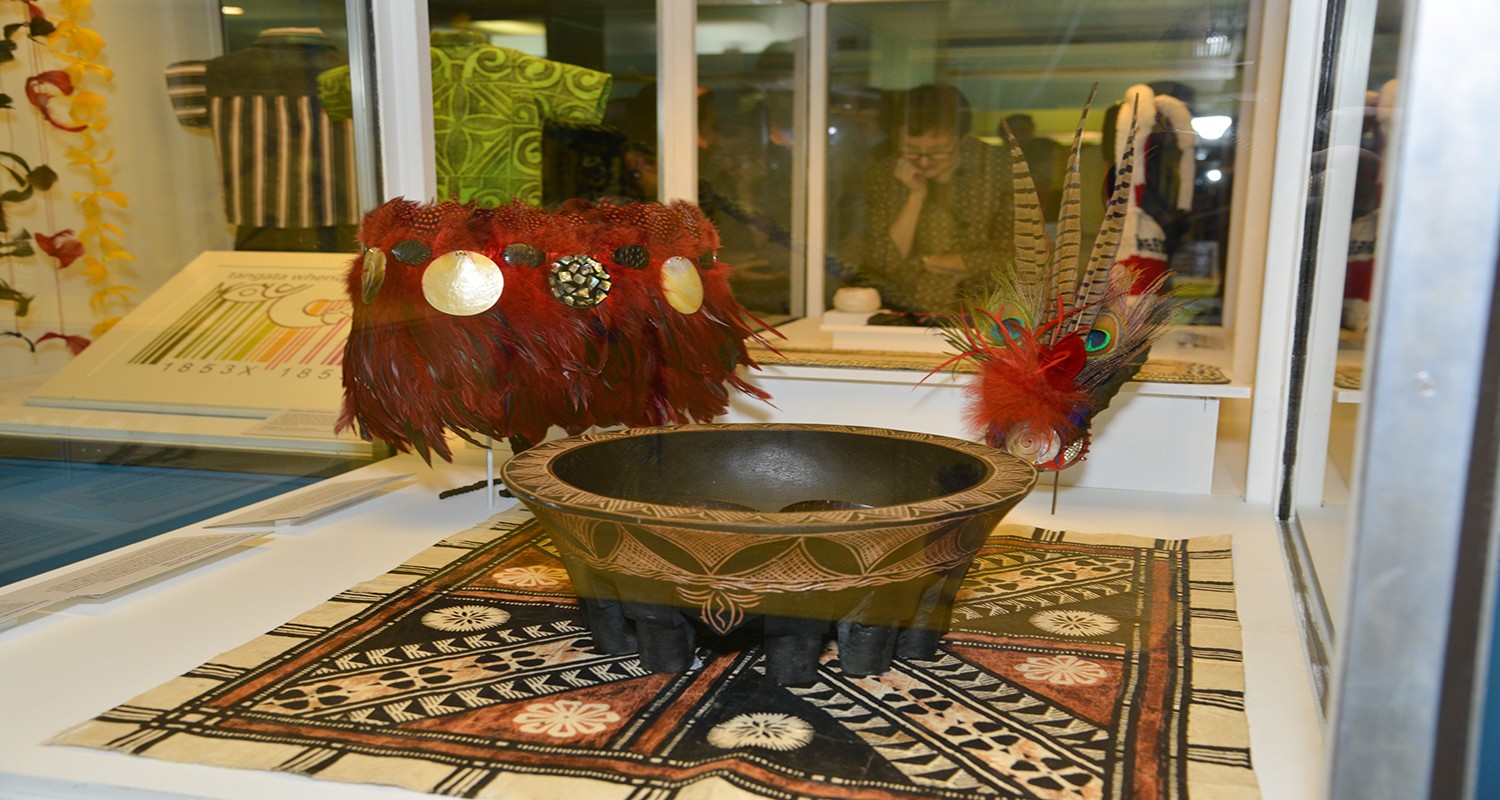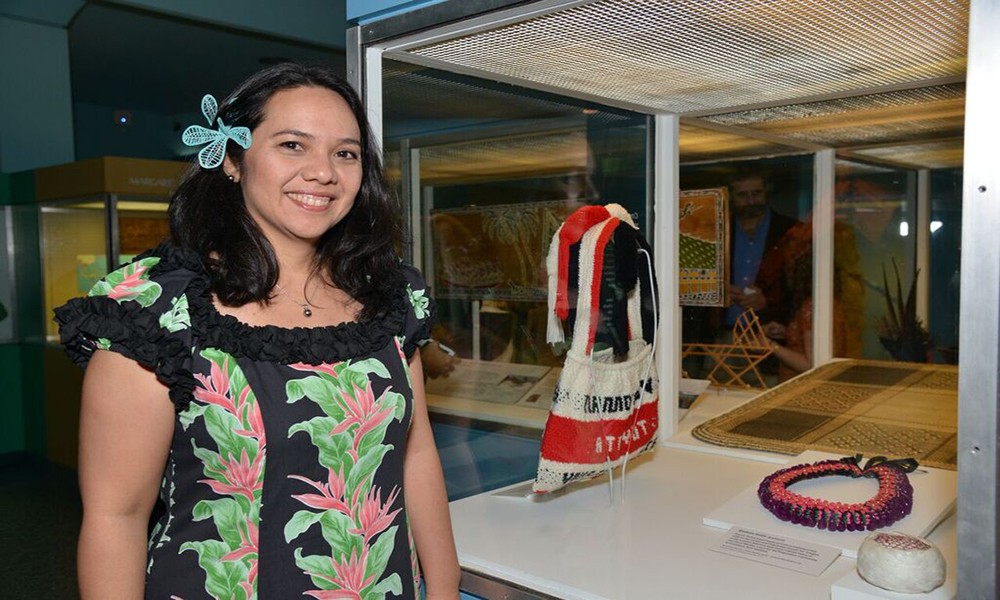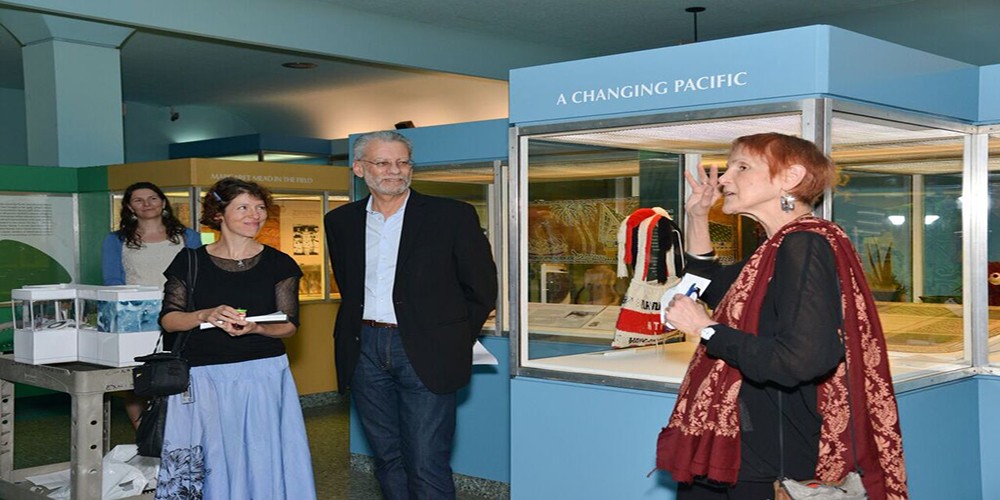 Previous
Next