National Academy of Sciences Elections, a 'Modern Love' Essay Contest Winner, Faculty Awards
From science to engineering, writing to social sciences, here are the Columbians who received awards recently.
May 18, 2022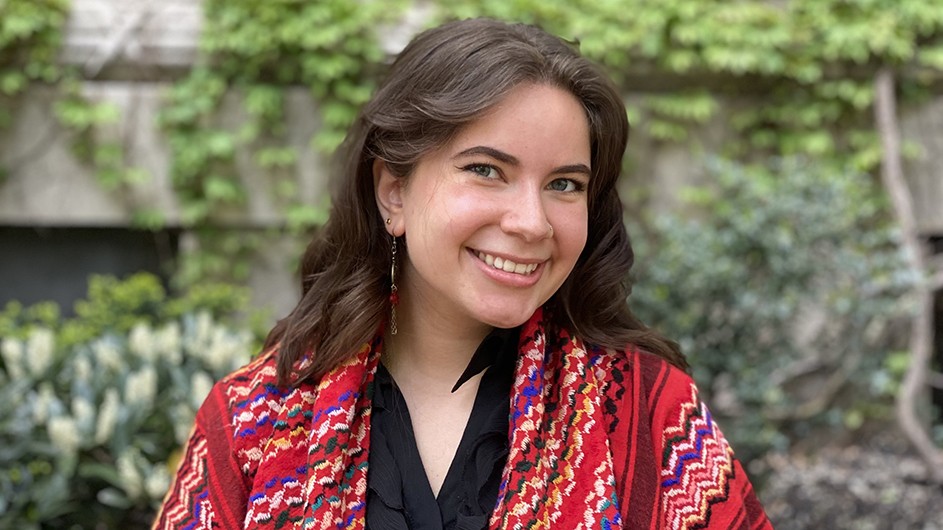 Columbia News produces a biweekly newsletter (subscribe here!) and article series featuring a roundup of awards and milestones that Columbia faculty, staff, and students have received in recent days. In this edition, you'll find awards and milestones from May 5 to May 19, 2022.
Have an award or milestone you'd like to have featured in the newsletter or article online? Please send an email to [email protected]. Note that we'll be running this series every other week. 
You can take a look at past accomplishments on our Awards & Milestones page. And you can subscribe to receive the newsletter in your inbox. 
SERVICE TO THE UNIVERSITY
On May 19, 2022, the Nicholas Murray Butler Gold Medal was awarded to 21 members of the President's Advisory Task Force on COVID-19. The group was charged with ensuring the health and safety of our campus community, maintaining financial stability in unprecedented times, and providing facilities equipped to manage the threat of the COVID-19 virus. The honorees are: Melanie Bernitz, Jane Booth, Mary Boyce, Rui Costa, Troy Eggers, Wafaa El-Sadr, Linda Fried, Susan Glancy, David Greenberg, Scott Hammer (posthumously), Ira Katznelson, Gillian Lester, Donna Lynne, Carrie Marlin, Shailagh Murray, Justin Pearlman, Gerry Rosberg, Steve Shea, Anne Sullivan, Ann Thornton, and Jeannette Wing. 
The Butler Medal was established in 1914 to honor those Columbians who have made distinguished contributions in academic administration or in furtherance of the work of the university. 
FACULTY
The Office of the Provost recognized 15 faculty members whose work embodies Columbia's commitment to inclusive excellence with faculty mentoring, service, and diversity awards. You can read the full list of awardees here. 
Alfred Aho, Lawrence Gussman Professor Emeritus of Computer Science, Michael Harris, a professor of mathematics, and Toniann Pitassi, Jeffrey L. and Brenda Bleustein Professor of Engineering, and Mario Small, Quetelet Professor of Social Science, have been elected as members of the National Academy of Sciences.
The 2021-2022 Lenfest Distinguished Faculty awards were given to: Seth Cluett, assistant director of the Computer Music Center and the Sound Art Program; Jeremy Dodd, senior lecturer in physics; Lila Davachi, professor of psychology; Susan Elmes, lecturer in economics; Dorothea Lasky, associate professor in writing; Graciela Montaldo, professor of Latin American and Iberian cultures; Amy Starecheski, lecturer in sociology and director of the oral history master of arts program; and Alan Stewart, professor of English and comparative literature.
ARTS & HUMANITIES
Hilary Sample, IDC Foundation Professor of Housing Design at the Graduate School of Architecture, Planning, and Preservation, was named a recipient of the 2022-23 Rome Prize by the American Academy in Rome.
SCIENCE & MEDICINE
Larry Abbott is one of three researchers to receive the 2022 Gruber Neuroscience Prize for his contributions to computational and theoretical neuroscience at a time when large datasets are becoming ever more important to brain science. Check out this animation about his work.
Craig Blinderman, director of Adult Palliative Care Service and associate professor of medicine at Columbia University Irving Medical Center, won the 2022 Hastings Center Cunniff-Dixon Award. 
Cynthia Rosenzweig, a climate scientist and agronomist at Columbia Climate School and NASA's Goddard Institute for Space Studies, has been named the 2022 World Food Prize Laureate for her pioneering work in modeling the impact of climate change on food production worldwide.
Chiara Trovatello, a postdoc in the Department of Mechanical Engineering, has won the 2022 Couillaud Prize. 
SOCIAL SCIENCES
Eric Foner, DeWitt Clinton Professor Emeritus of History, was awarded The Sidney Hillman Foundation's 2022 Sol Stetin Award for Labor History, which recognized his scholarship on the history of the Civil War and Reconstruction.
Jeffrey Sachs, University Professor and director, Center for Sustainable Development, received the Legion of Honneur, which was bestowed by French Ambassador to the United States Philippe Étienne at the French Consulate General in New York on May 11, 2022. 
STUDENTS
Layla Kinjawi Faraj (BC'25) wrote the winning essay of The New York Times Modern Love College Essay Contest.
PhD students Emily Tiberi and John Staunton have received Blaer Awards for their outstanding efforts in outreach involving underserved communities and efforts to increase diversity in the physics department.