The New Director of Columbia's Center for Jazz Studies Has Global Plans
Music Professor Kevin Fellezs embraces everything from contemporary jazz to Hawaiian slack guitar and ethnomusicology.
October 03, 2022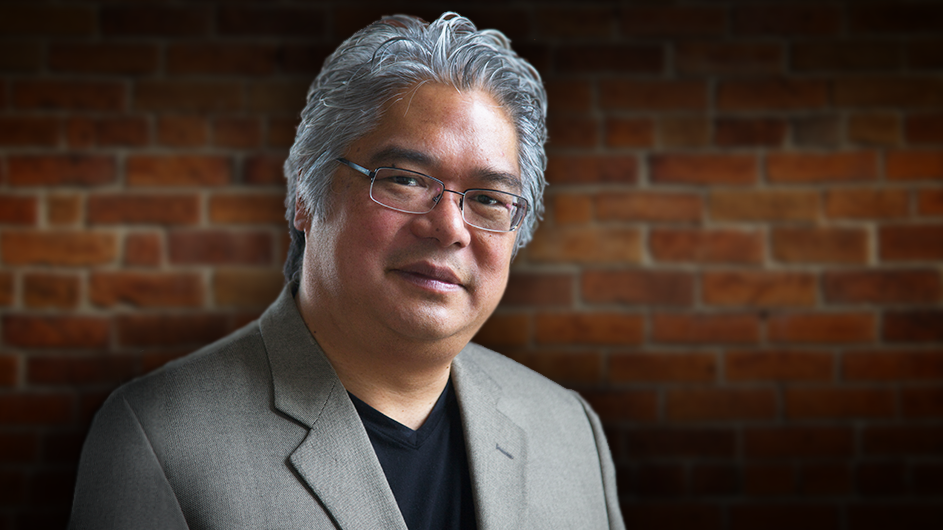 On July 1, Music Professor Kevin Fellezs became the director of Columbia's Center for Jazz Studies. He arrived at Columbia in 2012, and has a joint appointment with the Department of African American and African Diaspora Studies.
In his first statement after becoming director, Fellezs quoted Thelonius Monk, who said, "There are no wrong notes." This pluralistic approach informs much of what Fellesz does. His wide-ranging musical interests include ethnomusicology and global jazz. His most recent book is Listen But Don't Ask Question: Hawaiian Slack Key Guitar Across the TransPacific, which examines the ways in which slack key guitar articulates Hawaiian values.
Fellezs talks with Columbia News about his goals for the Center for Jazz Studies, along with what it was like to have Angela Davis as an academic advisor, and what advice he can offer to students contemplating an academic or musical career.
What are your plans for the Center for Jazz Studies in terms of projects and programming?
I am excited by the prospect of building on the innovative work of CJS founder, Professor Robert O'Meally,  as well as the center's past directors, Professor George Lewis and Professor Emeritus John Szwed.
My scholarship in jazz studies focuses on more contemporary and popular forms of jazz, which have yet to gain as much attention as older, canonical styles of jazz. I still plan on having talks about artists from all eras and styles of jazz, but I hope to raise the audibility and visibility of more recent jazz innovators and trends.
Toward that end, the first event I am organizing is Fusion: Remixing Jazz, Rethinking Genre in the 21st Century, a one-day symposium on October 14, which will focus on various notions of fusion within jazz. While the term is often used to describe the merging of jazz with rock and funk in the 1970s, I hope to extend the meaning of fusion to include the ways in which jazz musicians have interacted with other genres and traditions.
Among the speakers are those with expertise in non-American contexts, as I have an interest in the globalization of jazz, which has always been a part of its history. There have been jazz bands in England, France, Japan, and China since the 1910s, but they remain marginal in Anglophone scholarship. There is also a long history of African musicians performing jazz.
Relatedly, I will be shining a light on communities beyond the Black/white racial binarism, in which much of American jazz discourse is still enmeshed, to think about Asian American and Latin American involvement with the music. In the spring, I hope to have an event focused on Asian American jazz musicians in conjunction with the Smithsonian Museum of American History, and a Latin jazz symposium during the 2023-2024 academic year.
Additionally, the CJS has been the beneficiary of a gift of 15,000 LPs, which we hope to begin cataloguing this year. This will be a long-term project, and once the complete collection is catalogued, we hope to make the recordings available to students and scholars around the world. On a quick survey of the collection, I noted a number of rare recordings, so it should be a remarkable trove of research materials for future jazz scholars.
What was your path to becoming a professor instead of a musician?
All music departments are filled with scholars who are also musicians. Like some, my path was a circuitous one from aspiring professional musician to music professor. I spent years gigging in bands of various genres, as a solo pianist, playing in pit bands in theater shows, working as a sideman on recordings, and teaching private piano lessons.
As my twenties came to an end, however, I felt the need to return to college and earn a degree that would allow me to teach at the university level. On re-entering college, I became interested in music scholarship rather than performance, which eventually led to my earning a doctorate in the history of consciousness at the University of California, Santa Cruz.
How did your interest in ethnomusicology develop?
My doctoral program is known for its interdisciplinarity, and I took seminars on critical theory, cultural studies, and critical ethnic studies. Crucially, my first position after graduating was as a postdoc fellow in the music department at the University of California, Berkeley. My mentor was the preeminent ethnomusicologist, Jocelyne Guilbault, a wonderfully generous mentor. She urged me to attend the annual conference of the Society for Ethnomusicology, and introduced me to the field. While I spent most of my fellowship shaping my dissertation into my first book, Birds of Fire: Jazz, Rock, Funk and the Creation of Fusion, I also read a number of ethnomusicology texts.
What was it like having Angela Davis as an academic advisor? How did she influence your teaching and scholarship?
Angela Davis was a huge influence on me before I ever enrolled in college. I had read her work on my own as a teenager. As an advisor, I couldn't have asked for a better mentor. Even before my first seminar with her, she was generous with her time, and she remains an inspiration and lodestar.
Most important was her ability to respectfully challenge your thinking without making you feel as if you were an incompetent thinker. One time, in a seminar on Marx, after I finished giving my interpretation of a passage, she asked: "How did you arrive at that analysis?" When I answered, she thanked me, and then used my explanation as a jumping-off point to discuss ideas and issues I hadn't even thought of.
I continue to use two pedagogical principles that I learned from her: One is that in analyzing texts, you should first look for what is productive about the text. As she said, we all learn how to be good critics—pointing to gaps or contradictions in a text, for example—but we are often less practiced in acknowledging what is good and useful about a text. We are better at throwing shade than shine, and she pushed her students to look for merit before assigning fault. The other principle of hers that I try to pass on to students is her insistence that all the ideological critique we perform in our workplaces needs to be grounded in the lived experiences and material lives we lead outside of those spaces.
I have tried to write as deeply and trenchantly, yet as transparently, as she has throughout her career. She's a philosopher by training, and could easily write the sort of dense texts found in critical theory, but because she is motivated by the principles I mention above, her own writing style is accessible even to non-academics.
Do you currently play any instruments and/or perform, or are you mostly focused on academia these days?
I haven't gigged in forever—the last times were when I first landed in New York City. I don't miss being a musician—schlepping to a gig, spending most evenings in a nightclub, or taking holiday gigs and never being able to celebrate them with your significant other. But I do miss the camaraderie of other musicians. My time now is pretty much taken up with research, writing, teaching, and service to the field and university. That said, I still play the piano at home and even compose occasionally, but it's mostly private practice at this point.
What are you working on now?
I currently have two projects in place. I am writing a book on the love song in popular music of the post-World War II era (roughly 1945-2000), which, surprisingly, has received very little scholarly attention. My central conceit is to think about the song form through a series of dedications to various women in my life—my grandmothers, my mother, aunts, sister, music teachers, academic mentors, and, of course, my wife.
The other project I am beginning to research is the effect of anthropometric sound on marine life. What happens to whale songs or the trilling of krill when their primary communications are diminished by human activity? I am also reading the recent research on nonhuman cognition, and thinking about the ethical, even moral, dimensions of this situation, which has led me to philosophical and religious texts as well.
Advice for anyone pursuing a career in music or academia (or both)?
They are difficult career choices. I had a chance to drop out of college during the dot-com boom in the 1990s, but opted to stay on the path to graduate school instead of accepting lucrative job offers. In the end, I've been fortunate, but if I had been pragmatic and accepted one of those jobs, I think I would have been unfulfilled.
The real question is: What will you do with the limited resources and time you have in your life? Start with your dream. What do you want your life to mean? How do you find connection with others? I would hope that pursuing a career in music or in academia is a way to find meaning, connection, and fulfillment by expressing, as an artist, some aspect of our shared humanity, or producing, as a professor, knowledge for the betterment of the world. This probably sounds naïve, but I believe that young people should start in an idealistic, even utopian, space.
What's the best part about teaching at Columbia?
The students. They are inquisitive, ambitious, smart, and dedicated. I am constantly impressed by our undergraduate students, not only at Columbia College, but also at the College of General Studies, Barnard, and Teacher's College. And, of course, the ability to live in one of the greatest cities in the world!