A New Novel Looks at What Happens When Immigrants Leave Home
Marie Myung-Ok Lee's "The Evening Hero" examines the life of a doctor forced to leave Korea to start again in America.
August 11, 2022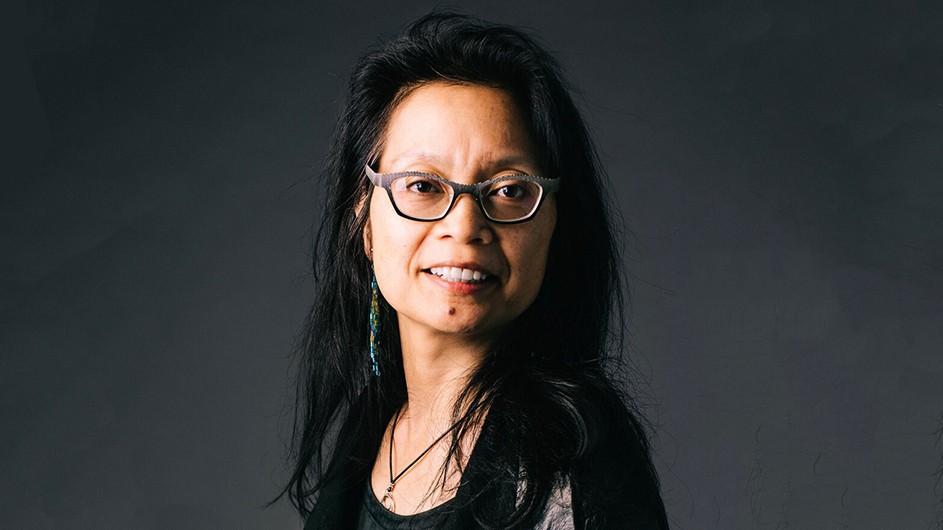 The Evening Hero, by Marie Myung-Ok Lee, writer-in-residence at the Center for the Study of Ethnicity and Race, and an instructor in the Undergraduate Writing Program, is a novel that follows the life of a Korean immigrant, Dr. Yungman Kwak, by moving back and forth between the past and the present.
For the last 50 years, Kwak has worked at Horse Breath's General Hospital, where, as an obstetrician, he treats the women and babies of his small, rural Minnesota town. He arrived in America after the Korean War, forced to leave behind his family, ancestors, and village. But his life is built on a lie, and one day, a letter arrives that threatens to expose it. Yungman's existence is thrown into chaos, as he begins to question the assumptions on which his life is built—the so-called American dream, with the abject failure of its health-care system, patients and neighbors who perpetuate racism, and a flawed town.
Lee discusses the Evening Hero with Columbia News, as well as how essential reading is for writers, which books she recommends for end-of-summer reading, and her ideal dinner guests.
What inspired you to write this book?
This book took me 18 years to research and write, so it changed quite a bit. But from the beginning, I was curious about exploring if it's ever too late to try to find meaning in life—hence, the "evening hero" of the book's title. After the 2016 election, and watching the rise in anti-Asian hate, I looked more explicitly at how racism and trauma inform everyday life, even for someone who thinks he doesn't experience much racism at all.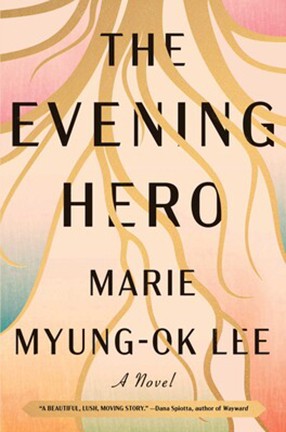 How does the intersection of writing and teaching affect you?
I like to encourage my students to take risks—and fail. The only way you know something doesn't work is to feel it, and now is the time to do it. But nothing is 100%; my job is also to show students the ways in which their work is working, even if it's just, say, a sentence or two, or just the idea. Being so immersed in my students' work means that when I'm teaching, I don't get that deep into my own. I usually spend the summers doing my writing, and/or going to a residency during spring break.
How important to the craft of writing is reading?
Essential! You can't write well without reading. All great writers I know started out as readers. Also, my son with autism, now 22, was thought to have little comprehension, but while they were reading Goodnight, Moon to him at school, it was apparent something was happening on a certain level. When he was a teenager, I started reading age-appropriate work to him, like Helen Macdonald's memoir, H is for Hawk, and Heavy, Kiese Laymon's memoir, and he would get a dreamy look on his face.
What have you read lately that you would recommend, and why?
Skinship by Yoon Choi, an astonishing collection of linked short stories of Koreans, mostly in middle age, with their past catching up to them, trying to get by in America. Like the best of Raymond Carver, these stories work with the intricate and intimate details, like the way in Korean culture that food is used as an expression of love.
Also, the novel Devil House by John Darnielle. It's about a true crime writer. I'm listening to the audiobook. Not surprisingly, Darnielle—singer-songwriter of the Mountain Goats—has a perfect voice for the narrator.
What's next on your reading list?
I'm reading a terrific forthcoming novel, Skull Water, by Heinz Insu Fenkl, which is set in South Korea in the 1950s and 1970s, and is an intergenerational tale, a coming-of-age story about identity and displacement.
What are you working on now?
Since The Evening Hero just came out in late May, I'm largely occupied with touring for it. Also, my son with autism, who hasn't been able to communicate all these years, has suddenly begun to express himself through pointing at letters and typing. He wants to write a book and, in fact, has started. He's about 30 pages into it. That's largely been my summer! To give you an idea, as recently as December of 2021, when he and I appeared on Dr. Sanjay Gupta's CNN show about marijuana and autism, most experts believed my son did not really have language, and could not read.
You're hosting a dinner party. Which three writers, dead or alive, would you invite, and why?
George Eliot because Middlemarch was instrumental to The Evening Hero. George Sand because she was one of the few 19th-century women in France who dared to wear men's clothing without a permit, as it was sturdier, more practical, more comfortable, less expensive than women's clothes—particularly for the nobility—and it probably had pockets. The third George would be my colleague, History Professor George Chauncey, just to keep all the Georges guessing.