A New Theory of Cooperation to Tackle Crises Such as Climate Change
In his latest book, Bernard E. Harcourt outlines a plan for how people can work together and extend the ideals of participatory democracy.
June 26, 2023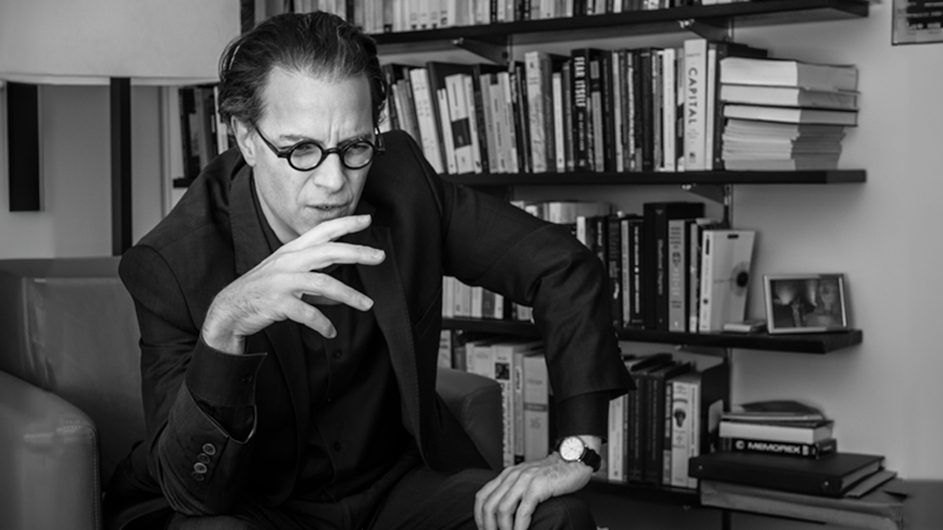 In his new book, Cooperation: A Political, Economic, and Social Theory, Bernard E. Harcourt, the Isidore and Seville Sulzbacher Professor of Law and professor of political science, underscores how liberal democracy is in crisis around the world, unable to address pressing problems such as climate change. There is, however, another path—cooperation democracy. From consumer co-ops to credit unions, worker cooperatives to insurance mutuals, nonprofits to mutual aid, countless examples prove that people working together can extend the ideals of participatory democracy and sustainability into every aspect of their lives. These forms of cooperation do not depend on electoral politics. Instead, they harness the long-standing practices and values of cooperatives: self-determination, democratic participation, equity, solidarity, and respect for the environment.
Harcourt discusses the book with Columbia News, along with why W.E.B. Du Bois's 1907 Economic Co-operation Among Negro Americans is his favorite little-known book, and how his visit to Bayonne, France, this summer will be a personal homecoming.
Why did you write this book?
I wrote the book at the height of the pandemic to address the crisis as well as another one—climate change. We desperately need to figure out how to stop global warming. We can't place this responsibility on our children and on young adults by throwing up our hands and telling them to figure it out. And given how polarized electoral politics are today in this country, it's clear that our government is not going to resolve these crises.
The only way forward is for us to take responsibility and start cooperating in ways that are more sustainable for our environment: Instead of privileging return on capital, we need to build cooperative organizations and networks, solidarity economies, and collaborative projects that promote the well-being of everyone and the sustainability of our living environment. All of our older theories of individual autonomy, man mastering nature, growth maximization, the wealth of nations—these models need to be questioned, and probably left behind, in light of our need for human interdependence in the face of global warming.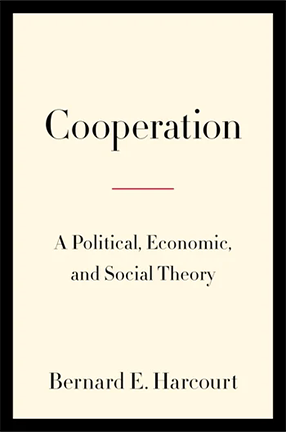 Can you provide some examples from the book of successful systems of cooperation?
There are so many that have been around for so long! As far back as 1895, representatives of cooperatives from around the world—Argentina, Australia, India, Serbia, Belgium, Denmark, France, Italy, Switzerland, and the United States, among other countries—came together at the First Cooperative Congress and formed the International Cooperative Alliance. It is now headquartered in Brussels, and is one of the largest umbrella organizations that promotes cooperative models across the globe. More recently, in 1979, solidarity economy initiatives from around the world came together in Lima, Peru, and founded the Intercontinental Network for the Promotion of the Social Solidarity Economy.
There have been ongoing efforts at cooperation across the globe for decades, and the purpose of the book is to highlight and refine those forms of cooperation. There are also local efforts, like Cooperative Home Care Associates in the Bronx and Brooklyn, which brings together around 1,600 worker-owner home health aides, and is, today, one of the largest worker-owned cooperatives in the country. Other examples: the Park Slope Food Coop in Brooklyn, a member-run coop market for local organic produce; and Justice Cream in Chicago, a community-owned, women-of-color-led, nonprofit, nondairy ice cream cooperative. Their flavors include snactivist, flower to the people, and whole latte justice. From the local to the global, there is an extraordinary array of cooperation happening today.
What's your favorite book that no one else has heard of, and why?
W.E.B. Du Bois published a singular book in 1907, Economic Cooperation Among Negro Americans, which few people know about. Recently, scholars have rediscovered, published, and curated art exhibitions about Du Bois's visualizations and graphics of Black America; just such a show closed recently at the Cooper Hewitt in New York. But we haven't yet paid sufficient attention to the statistical compilations Du Bois made of African American cooperation.
The 1907 book, 185 pages long, details all the different types of cooperation within African American communities across the United States, from sawmills and mattress companies to banks, schools, churches, and even secret societies. The volume lists cooperative grocery stores, masonry lodges, and farms. It reproduces their annual statements and balance sheets, and compiles their numbers and members. Du Bois also offers a history of cooperation that stretches back to precolonial Africa, the West Indies, and African American cooperative organizations in colonial and antebellum America. His other works—like Black Reconstruction in America, Darkwater, and The Souls of Black Folk—justifiably receive much attention; but this 1907 study is a formidable tome with invaluable information and brilliant attention to race in America.
What is the best book you ever received as a gift, and why?
When I was in Brussels a few years ago, I stumbled across a used bookstore in an old arcade—one of those dusty corners with a jumble of books. I meandered around and lost track of time, but when I walked out, my partner handed me an old paperback volume frayed at the edges. The pages weren't all cut open; many of them were still folded—for those who are too young to know, you once had to cut open the pages of books with a sharp knife, because they were printed in folios and then folded and sewn together.
This volume, published in French, was titled Le Coopératisme and written by the economist Charles Gide (1847-1932), who, I soon discovered, was a professor at the Collège de France in Paris in the early 20th century, which is still, today, considered the pinnacle of French higher education. Gide had dedicated his research and teaching to cooperatives. Inside the cover, the publisher listed the titles of Gide's annual lectures at the Collège de France: Fourier, Precursor of Cooperation; Worker Cooperatives for Production; Cooperation in England and in Russia; The French Cooperatives During the War, and The Cooperatist Program. The book was an inspiring discovery.
Describe your ideal reading experience (when, where, what, how).
I like to leave my office and sneak into the C.V. Starr East Asian Library in Kent Hall. I can sit down quietly at one of the reading tables overlooking the great room, and bury myself in a book, like when I was a graduate student. No laptop, no email, nobody looking for me—just a book, words, thoughts, ideas. For those brief moments, time stands still.
Any exciting summer plans?
Yes! This summer, I will visit Bayonne in France near the Pyrenees, which is where my father was able to escape from France in June 1940 when he was a 13-year-old boy. I've never been there, and have wanted to go all my life.
At the time, the Portuguese consul at Bayonne and Bordeaux, Aristides de Sousa Mendes, defied the orders of António de Oliveira Salazar, Prime Minister of Portugal, by setting up an assembly line with children, and stamped visas for over 30,000 Jewish refugees. My father, his mother, and sister were fortunate enough to receive a visa, and they left Bayonne on a sardine boat headed to Porto in Portugal. After a few months, in October of 1940, they were able to depart for New York on the Nea Hellas. For me, visiting Bayonne will be a homecoming.