From New York to India, in Text and Image
Art historian Subhashini Kaligotla encourages her students to look at both the words and the pictures of South Asia.
March 14, 2023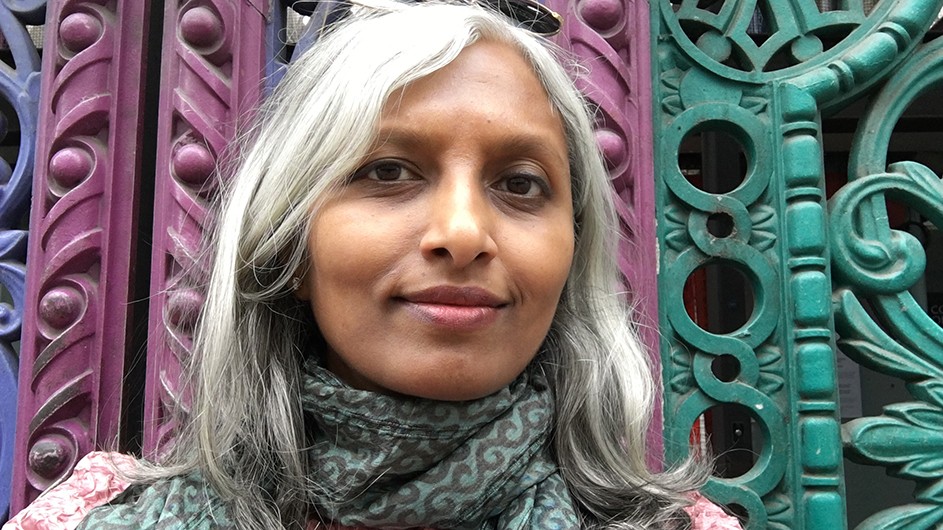 Subhashini Kaligotla's interests span a broad range of disciplines. She has worked in the sciences and technology, and is a poet. As of 2022, she is also the Barbara Stoler Miller Associate Professor of Indian and South Asian Art in the Department of Art History and Archaeology.
Kaligotla's areas of expertise cover ancient and medieval South Asia, specifically, the architecture of sacred spaces (Brahman, Buddhist, and Jain); the agency of makers, materials, objects, and spaces; the dialogue between visual and textual representation; and historiography. Her teaching and advising embrace ancient India to the modern and contemporary periods.
Columbia News caught up with Kaligotla recently to chat about her teaching and her work, along with how she arrived at a place where she does everything from accompanying students to museums to publishing poetry in literary journals and anthologies in the U.S., the U.K., and India.
How does it feel to be at Columbia? This is your second semester, correct?
It feels great. I am in one of the leading art history departments in the country, and I teach smart, curious students. And yes, this is my second semester.
What is it like to return as a professor to the place where you also studied and received your doctorate?
I am still getting used to the idea—it will probably take me some time to fully absorb it. If only we could go back and ask my younger self.
Your first book, Shiva's Waterfront Temples, was recently published. What is that about?
The book is about the ingenuity of medieval Indian architects and sculptors. It highlights their role in visual innovation, a subject that art history has mostly—and ironically—neglected. I show that medieval creators were attentive to the emotional responses of the diverse peoples who moved through their creations. India's Deccan region, which is central to the book's narrative, is particularly useful for writing this history, as the area is known for its architectural variety and playfulness, and is rich in epigraphs that name and praise architects.
What are you working on now?
My current book project, Seeing Ghosts, deals with another big topic—death and its iconographies. I am hoping to follow the life cycle of death, if you will, through visual media. I am interested in the moment of death, mortuary rituals such as embalming and cremation, memorials of various types, including for those who embraced death, as well as afterworlds and their denizens.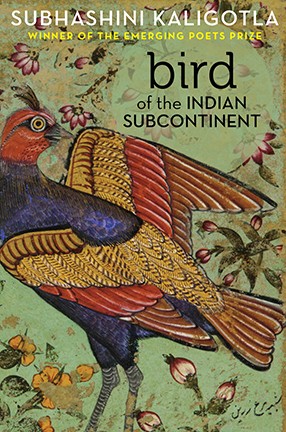 What was your path to a career as an art historian?
My path was hardly straightforward: I came to art history later than most people, via engineering and poetry. My early training was in electrical engineering (I earned bachelor's and master's degrees in that field), and I worked in technology for many years before leaving that career for an MFA in poetry. I only discovered South Asian art history while studying creative writing at Columbia, which then led to the doctorate—so a fortuitous encounter that changed the course of my working life.
Advice for anyone pursuing a career in art history / academia?
Learn to take visual evidence as seriously as you take the textual, and keep advocating for the visual.
What are you teaching this semester?
A lecture course, Sacred Space in South Asia, which allows me to teach a research interest of mine, but much more widely, by including Buddhist, Hindu, Islamic, and Jain spaces across a 2,000-year time span.
My students and I are also delving into South Asia's epic tradition in an undergraduate seminar, Epic India. The course looks at the multiplicity of the Ramayana in its myriad visual and textual forms, in pre-modern media such as painted manuscripts and sculpture, and in such modern forms as animated films and comic books.
What is the best thing about teaching at Columbia?
The students, of course. Also, the resources of this great city, whether the architecture of Columbia and its immediate environment or institutions like the Metropolitan Museum, which my students and I are visiting later this semester to look at Ramayana painting, sculpture, and drawing with the museum's South Asia experts.