The Pros and Cons Joe Biden Faces in Presidential Bid
Editor's note:
As the impeachment inquiry continues, Joe Biden's presidential campaign is entering new territory. House Republicans are asking for Hunter Biden, the former Vice President Biden's son, to testify amid abuse of power allegations concerning President Donald Trump. Professor Robert Shapiro has updated his commentary from May 1, 2019, based on the latest developments.  
November 21, 2019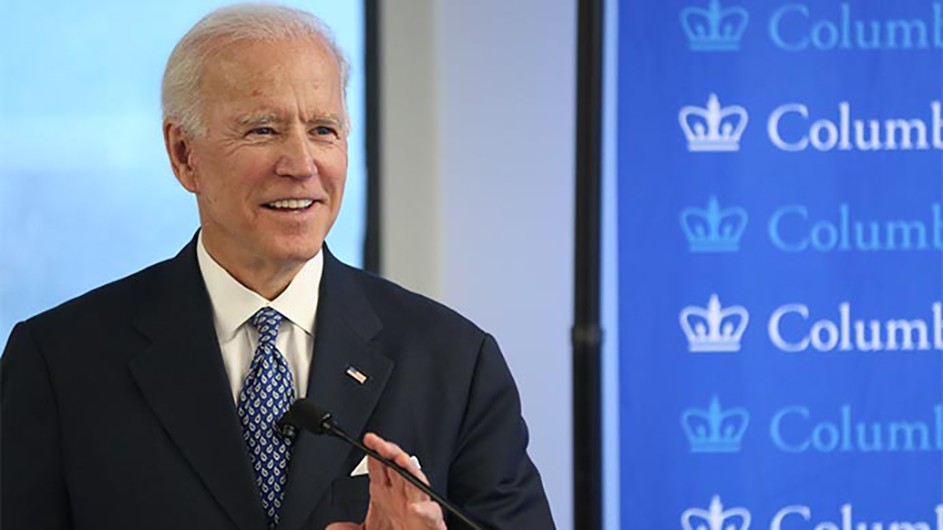 Former Vice President Joe Biden has announced that he will run for the Democratic nomination for president for a third time. He is a well-liked leader who appeals to the moderate—but still quite liberal—wing of the Democratic Party. His association with the Obama Administration is a plus among Democrats, and this may make him a popular choice among voters who went with Obama in 2012 and Trump in 2016. 
At 76, Biden's age might be problematic, especially for younger voters who want new leadership in the White House. While he is still arguably the lead in the national polls, he has had a rough go. As a front-runner, Biden has drawn greater scrutiny and more attacks from his opponents. Perhaps showing some signs of his age, Biden has underperformed in the debates, allowing Elizabeth Warren to emerge as a contender for the nomination even though her version of Medicare for all has garnered considerable criticism.
Those who are left-leaning Democrats might not be drawn to his more centrist approach. There's also the fact that he is a white man whose treatment of women has not won him many fans—his handling of the 1991 Senate Judiciary Committee hearings when Anita Hill testified about Clarence Thomas' behavior toward her continues to cast a shadow over Biden's record. This could potentially be addressed with his choice of running mate—such as Senator Kamala Harris from California, who is also running for president and could make a good a vice presidential candidate.
Add to this the fact that Biden is now embroiled in a politically damaging scandal involving his son's questionable association with a Ukrainian company while his father was vice president. Although the House Intelligence Committee's hearings into the Trump administration's abuse of power may well lead to Trump's impeachment, the bad optics for Biden may be unshakable in the way "Hillary's email" was during the 2016 election.
Still, of all the candidates who have entered the ring so far, Biden may be the biggest threat to President Trump in regaining Democratic votes in swing states such as Michigan, Wisconsin and Pennsylvania. This strength may give Biden a noticeable bump in the polls, but he will now be the subject of closer scrutiny and criticism of his past performance as a U.S. senator from Delaware.
What will matter is how he campaigns and performs in debates. It is pretty clear that most of the current candidates will likely stay in the race through Super Tuesday, when about a dozen states hold primaries. Though speculative, Biden has a good chance to finish strong enough in early-voting states such as Iowa, New Hampshire, Nevada and South Carolina. This will help Biden garner further support and lead in the delegate count going into a Democratic Convention in which no candidate has a majority.
His national lead is undercut by his falling behind Warren and Pete Buttigieg in the Iowa Caucus and by Warren and Bernie Sanders running even with him in New Hampshire. His current edge in the Nevada Caucus and substantial lead in South Carolina may hinge on him at least eking out a victory in Iowa or New Hampshire. The clearest path to the presidency, of him winning both, may be out of the picture. Biden losing in Iowa and New Hampshire may produce momentum for Warren or any other candidate who might win both. Otherwise, going forward, we can start to speculate that Biden, Warren, Sanders and possibly Buttigieg could continue to split the votes and in such a way, especially given the Democrats' 15 percent rule in the proportional allocation of delegates, that no candidate has a direct path to obtaining a majority of committed delegates (the uncommitted "superdelegates" do not vote on the first ballot). 
The question then would be, could Biden at the convention lay claim on the nomination because he is the only high-profile moderate candidate and therefore deemed the most likely to defeat Trump? Even with the Ukrainian investigation highlighting his son's and his own bad judgment? What other moderates are there to turn to? Any new such entry in the race (e.g., Michael Bloomberg) is unlikely to make headway, unless that candidate wins in any of the three early primaries and Iowa.
---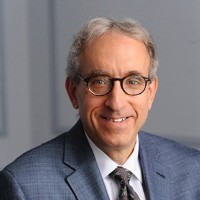 Robert Y. Shapiro is the Wallace S. Sayre Professor of Government. He specializes in American politics with research and teaching interests in public opinion, policymaking, political leadership, the mass media, and applications of statistical methods. His most recent books are The Oxford Handbook of American Public Opinion and the Media (co-edited with Lawrence R. Jacobs, Oxford University Press, 2011) and Selling Fear: Counterterrorism, the Media, and Public Opinion (with Brigittte L. Nacos and Yaeli Bloch-Elkon, University of Chicago Press, 2011). This column is editorially independent of Columbia News.