The Preservation of Disability
A recent online GSAPP event explores how improving access to historic buildings and sites empowers the disabled.
October 08, 2020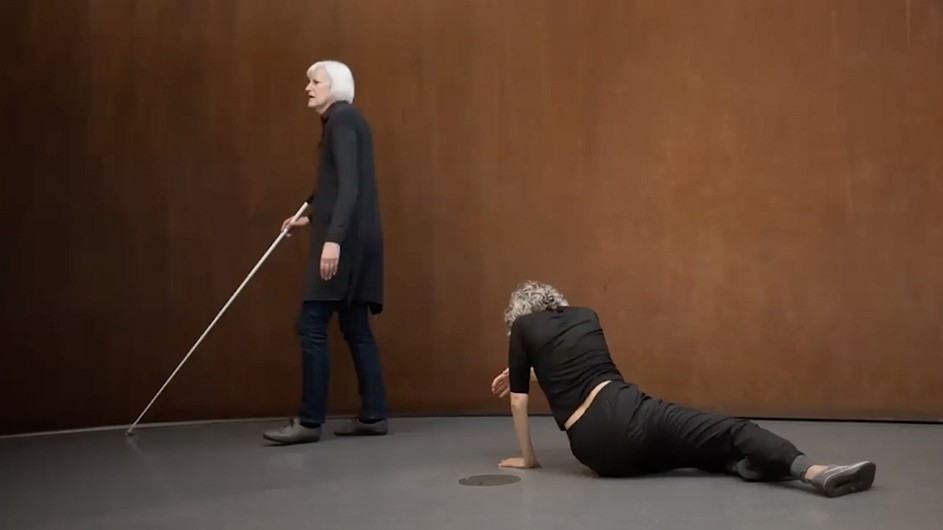 On September 25, 2020, Columbia's Graduate School of Architecture, Planning, and Preservation (GSAPP) hosted a virtual symposium on disability and historic preservation. The event was organized by David Gissen, professor of Architecture and Urban History at Parsons School of Design and guest editor of Disability and Preservation, the summer 2019 issue of Future Anterior (a journal about historic preservation), which coincided with the 30th anniversary of the Americans with Disabilities Act (ADA). An interdisciplinary group of scholars and practitioners— Rosemarie Garland-Thomson, Georgina Kleege, Wanda Katja Liebermann, Sun Young Park, and Rob Thomson—were convened to reflect on themes presented in the special publication.   
Professor Jorge Otero-Pailos, director of Columbia GSAPP's Historic Preservation program and founder of Future Anterior, offered introductory remarks. Gissen then noted that, despite a significant increase in access to historic sites since the ADA's passage, preservationists still grapple with balancing historical authenticity and the demand for accessibility.
San Francisco City Hall, Boston's Beacon Hill
Wanda Katja Liebermann, professor of Architecture at Florida Atlantic University, detailed two case studies in which struggles for access have unfolded into lengthy public disputes. The first focused on the demand for increased accessibility in the San Francisco City Hall's Board of Supervisors chamber, which was initiated by former Supervisor Michela Alioto-Pier, a wheelchair user, in 2004. Proposed alterations were immediately controversial due to the building's status as a national historic landmark and the high cost of the complex renovation, which necessitated partial removal of wood paneling fabricated from a now-extinct type of tree. Seven years later, long after the completion of Alioto-Pier's term, the solution was completed—a seamlessly integrated ramp.
Lieberman's second case study examined an ongoing debate in Boston's Beacon Hill neighborhood about whether the installation of accessible curb ramps and sidewalks would jeopardize the historical character of the area. Although Boston's mayor eventually ordered the addition of several concrete curb ramps in 2014 as a public safety measure, Lieberman observed that this was a legal procedure rather than a creative act of preservation. Public access, she concluded, "needs to be reframed as a form of cultural practice, a social art of remembering a heretofore left-out population."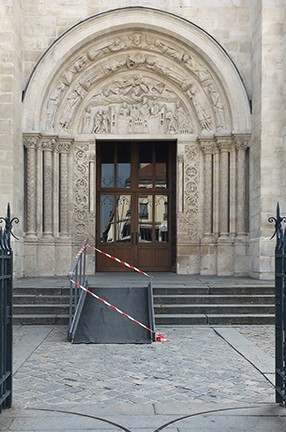 Paris Deaf Institute
Sun-Young Park, History professor at George Mason University, then spoke about her research on the parallel development of the Paris Deaf Institute and the preservationist movement in France. Following its founding in 1760, the institute relocated in 1794 to the site where it still stands today. Park traced the physical transformation of this building by analyzing construction drawings and reports between the late 18th and early 19th centuries, and drew comparisons with the evolving conception of disability during the same period. Both processes, she said, were deeply impacted by the 1789 French Revolution and shared a common narrative of inclusion: "The political struggle for citizenship on the part of deaf and blind subjects in this time mirrored an expansive approach to historic conservation as an instrument of democracy."
The Presidio
A joint presentation by Rosemarie Garland-Thomson, senior project advisor and fellow at the Hastings Center and professor emerita at Emory University, and Rob Thomson, federal preservation officer at the Presidio Trust, drew relationships between critical disability theory and the practice of adaptive reuse. Garland-Thomson defined disability as "the history of our encounters between flesh and world written on our bodies."  Buildings, she suggested, could be similarly marked.
Thomson spoke about the preservation of the Presidio, a national historic landmark district and national park site in San Francisco, which was established in 1776 as a Spanish colonial fort. Today, the site's 19th-century building fabric is equipped with accessibility features, and a public lawn occupies the site of a former military training site. Adaptive reuse at the Presidio "is focused on stewardship of [the site's] resources and access in the broadest sense," he said.
Embodied Encounters
The final speaker, Georgina Kleege, an English professor at the University of California, Berkeley, discussed her participation in the ongoing Embodied Encounters project at the San Francisco Museum of Modern Art. Beginning in 2017, Kleege, who is blind, collaborated with artists on a series of interactions with the 235-ton sculpture Sequence by Richard Serra. Through choreography and audio recordings that include the impact sounds of Kleege's cane as she navigated through the resonant steel structure, the project explored alternative modes of engagement.
In the following conversation, Gissen asked how opening up the field of preservation could transform the physical character of preserved works. "Access as a radical intervention," said Kleege, "embraces the idea that when you open up the culture to people that have been out of it for centuries, the culture is going to change." Park added that the field of preservation does not rely on a solid history or single definition of authenticity. Recognizing this complexity, she said, "allows us to approach disability and issues of access and inclusion in a more thoughtful way."