South African Artist Mary Sibande Has Solo Exhibit at Leroy Neiman Gallery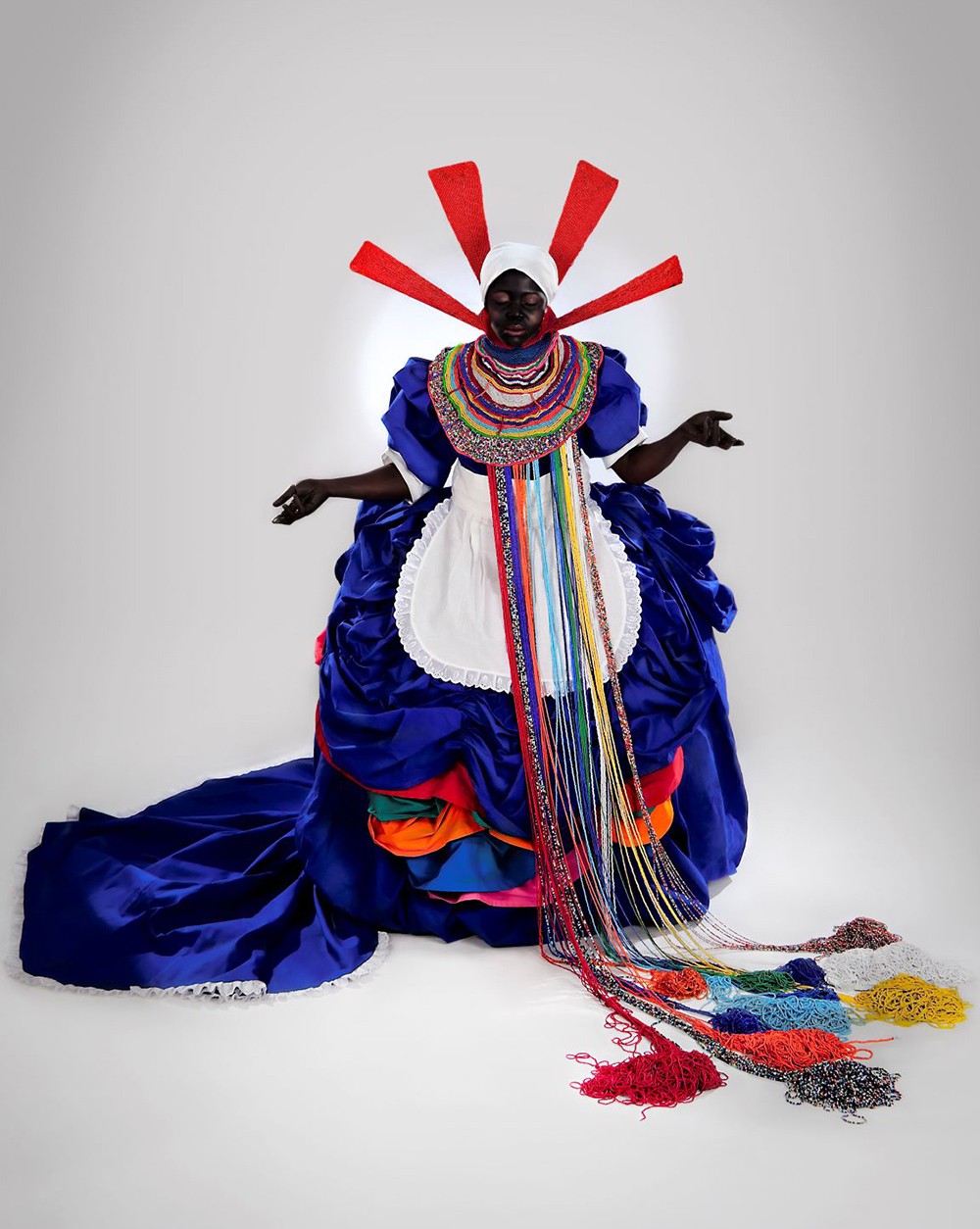 The first solo exhibition in New York of South African contemporary artist Mary Sibande will open at Columbia's Leroy Neiman Gallery on April 17, 2019 and remain on view through May 1, 2019.
In Sibande's installations, photographs and sculptures, she explores the intersection of identity, history and memory in South Africa. For her exhibition at the Neiman Gallery, the artist presents six works from two series, Long Live the Dead Queen (2007–2011) and The Purple Shall Govern (2013–present). Included in the show will be images—both photographs and a life-size sculpture—of Sophie, one of Sibande's best-known works. An alter-ego figure for the artist, Sophie is a domestic worker like Sibande's mother, grandmother and great-grandmother. The sculpture is made of fiberglass and a silicone cast of the artist's body.
"Sophie is the embodiment of the maid," said Sibande. "Through her, I am giving voice to the countless South African domestic workers."
Opening soon after the groundbreaking exhibition Posing Modernity: The Black Model from Manet and Matisse to Today closed at Columbia's Wallach Gallery in February, the Sibande exhibition  continues Columbia's commitment to showcasing art that is compelling and relevant, particularly artwork that engages women of color.
Sibande is the 2018-2019 Virginia C. Gildersleeve Professor at Barnard College, where she will be in residence during the exhibition. She was born in Barberton, South Africa in 1982, and lives and works in Johannesburg. She earned an honors degree from the University of Johannesburg in 2007 and a fine arts degree from the Witwatersrand Technical College in Johannesburg in 2004.
Image Carousel with 4 slides
A carousel is a rotating set of images. Use the previous and next buttons to change the displayed slide
Slide 1: "I Have I Have Not," by Mary Sibande

Slide 2: "Allegory of Growth," by Mary Sibande

Slide 3: "I Put a Spell on Me," by Mary Sibande.

Slide 4: "Everything is Not Lost," by Mary Sibande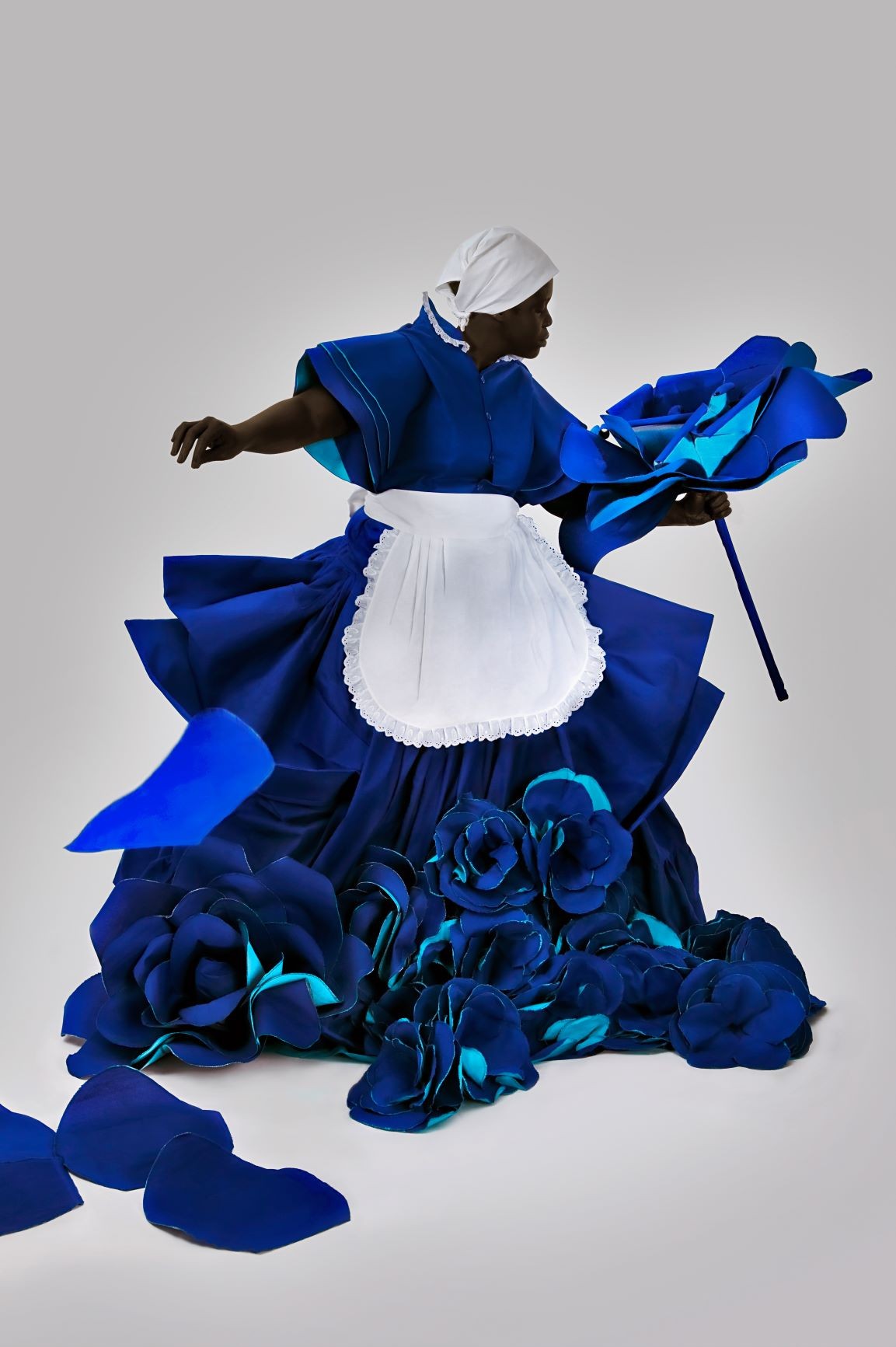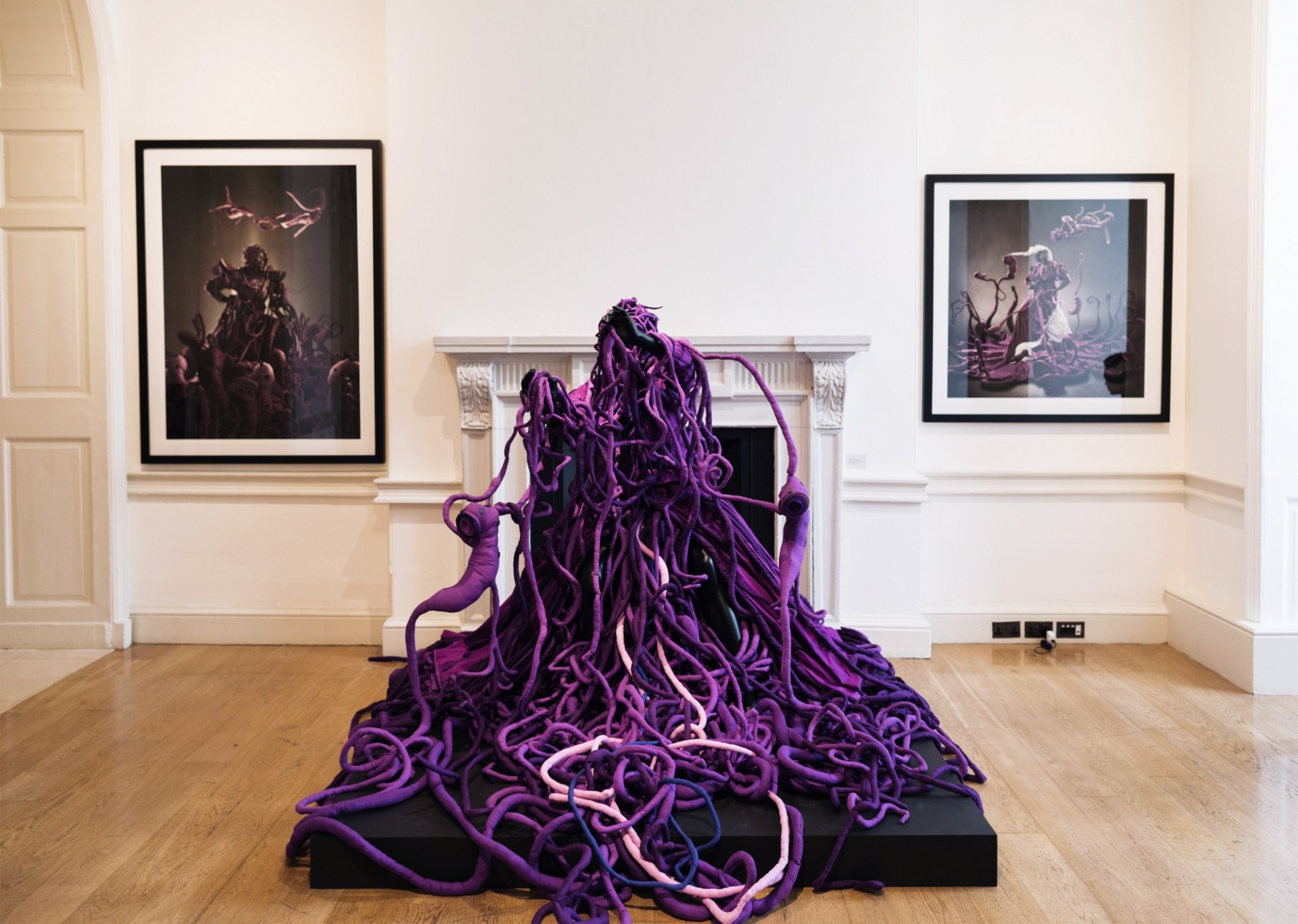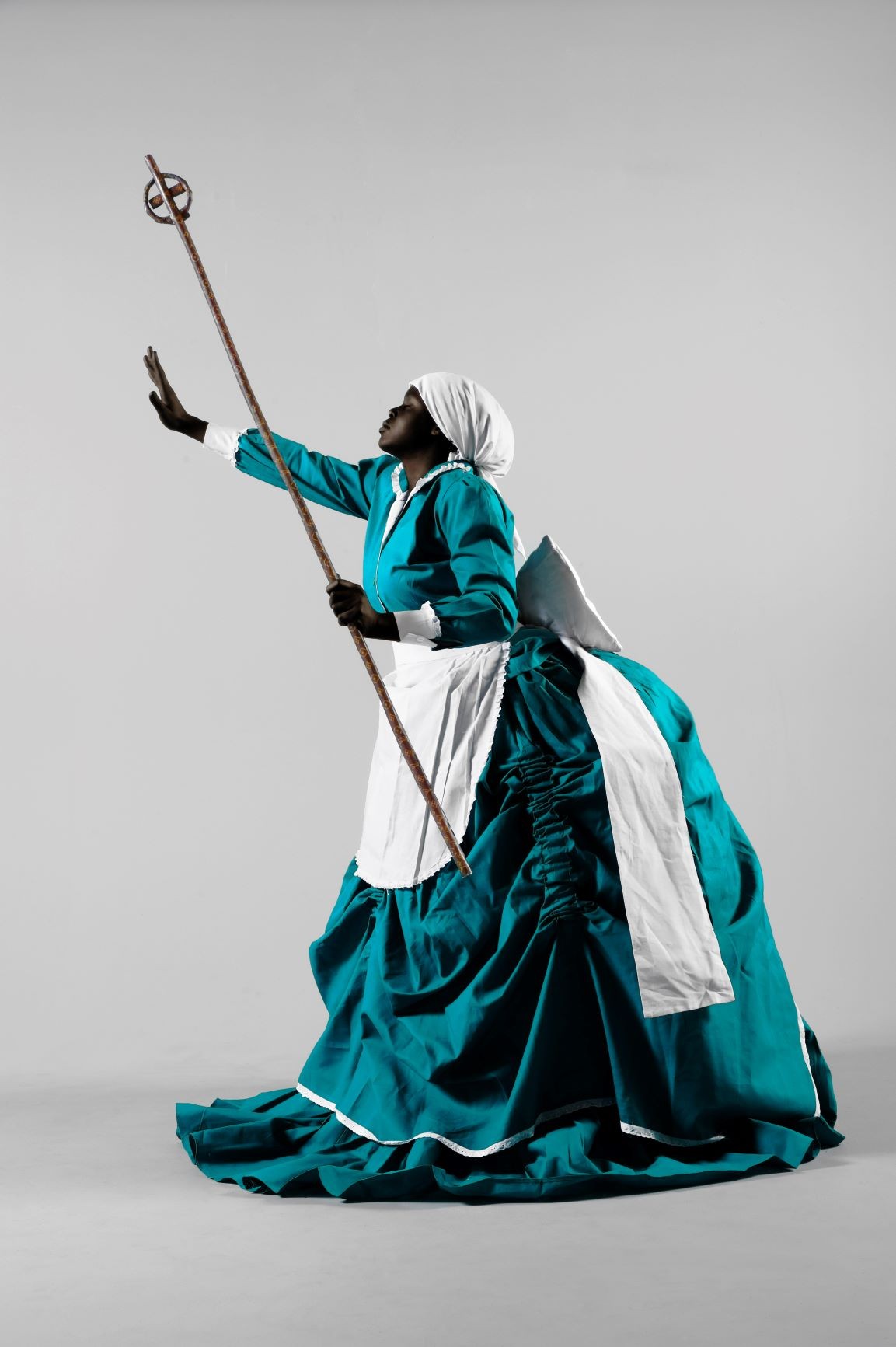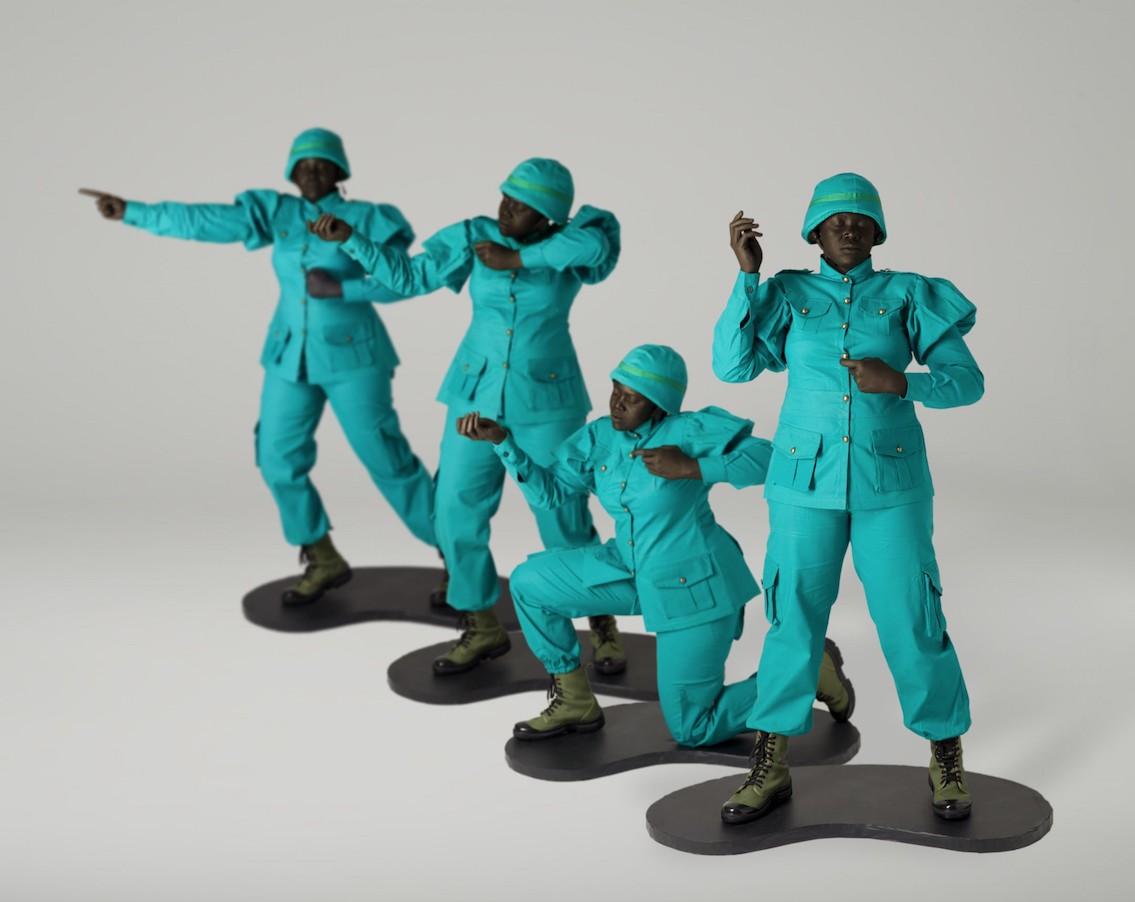 Previous
Next
Notable awards include the 2017 Smithsonian National Museum of African Arts Award and the Johannesburg Alumni Dignitas Award in 2014. Sibande has exhibited her work extensively, including in Made Visible, Contemporary South African Fashion and Identity now on view at the Boston Museum of Fine Arts through May 12, 2019; Like Life: Sculpture, Color and the Body at the Metropolitan Museum of Art in 2018; South Africa: The Art of a Nation at the British Museum in London in 2016; and Desire, Narratives in Contemporary South African Art at the 54th Venice Biennale, as part of the South African Pavilion in 2011.
Sibande's work is in prominent public and private collections, including the Smithsonian Museum of African Art in Washington DC, the Museum of Contemporary Photography in Chicago and the Toledo Museum of Art in Toledo, Ohio.
The exhibit is curated by Sally Eaves Hughes, a master's student in Columbia's Art History and Archaeology Department's Modern and Contemporary Art Critical and Curatorial Studies program (MODA). Her curatorial advisor is Kellie Jones, associate professor in the Department of Art History and Archaeology.
It is co-sponsored by the Institute for Research in African American Studies, Barnard College Departments of Art History and Africana Studies, the Collaborative to Advance Equity through Research at Columbia University and a Humanities New York Action Grant.
Public Events:
Conversation with Mary Sibande and Kellie Jones: Thursday, April 25, 5–6 PM at Faculty House, President's Ballroom.
Exhibition Reception: Thursday, April 25, 6–8 PM, LeRoy Neiman Gallery, 310 Dodge Hall, 2960 Broadway
For more information: https://arts.columbia.edu/leroy-neiman-gallery