A Summer of Art on Campus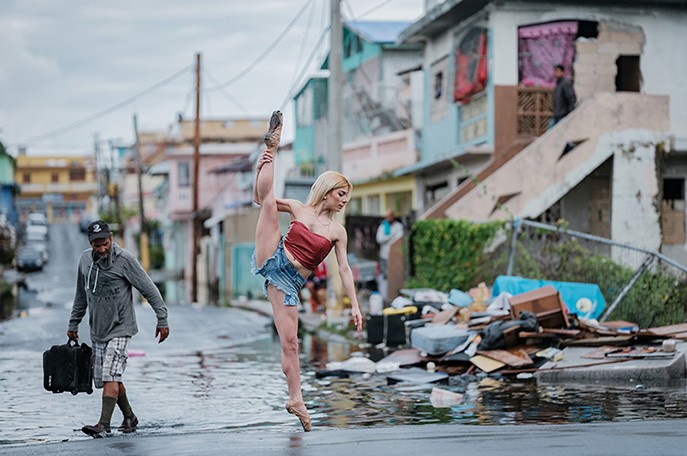 Puerto Rico Under Water features the work of five Puerto Rican artists—ADÁL, Huáscar Robles, Omar Robles, Sarabel Santos, and Víctor Vázquez—reflecting on the island's debt crisis and its consequences, including mass migration, vulnerable infrastructure, and increased levels of personal insecurity. The artworks—ranging from photography to mixed media to installation—also address memory, humor, and hope as Puerto Ricans rebuild not only homes, but a collective future in the wake of both the debt crisis and the physical and political impact of Hurricane Maria. The exhibition, on display through September 15 at the Gallery at the Center for the Study of Ethnicity and Race, is curated by Frances Negron-Muntaner, chief curator of the gallery and a professor of English and comparative literature.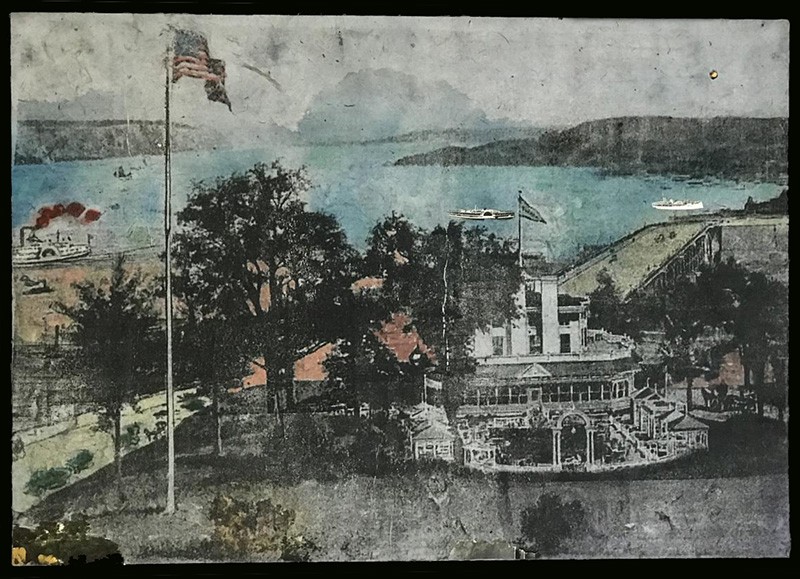 Living Monuments is a series of 10 mixed media images celebrating the continued growth of Columbia's Manhattanville campus while also paying tribute to the University's historic Morningside campus, local landmarks, and Riverside Park. Columbia commissioned local artist Michal Nachmany to create the works, which encompass multilayered photo lithography and collage with hand-painted images. Highlighted structures and statues include Low and Butler libraries, Alma Mater, St. Paul's Chapel, the Lenfest Center for the Arts, the Jerome L. Greene Science Center, and Studebaker. The works are on permanent display in Garden Room 2 at Faculty House.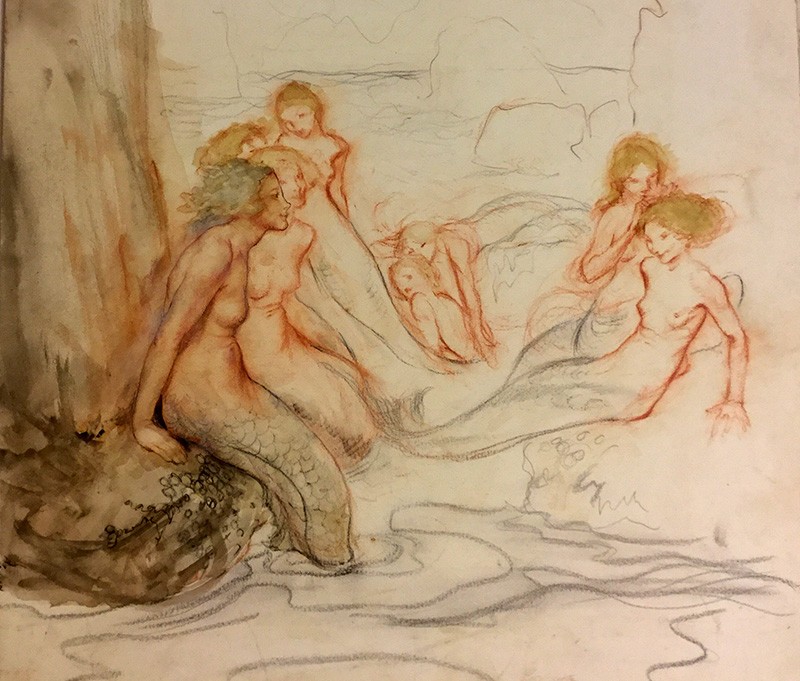 In the late 1960s, Mr. and Mrs. Alfred Berol donated to Columbia the largest collection of original work by the British book illustrator Arthur Rackham (1867-1939) in the United States. Enchanted Vision is the Rare Book & Manuscript Library's first Rackham exhibition in more than four decades, presenting pen-and-ink and watercolor drawings as well as material from the 30 sketchbooks in the collection—shedding light not only on Rackham's diverse work, but on his process. A comprehensive view of his entire career is shown, including such highlights as sketches for the costumes he designed for a 1930s production of the opera Hansel and Gretel, as well as watercolors for A Midsummer Night's Dream and The Wind in the Willows in 1939. Although he is probably best known for his depictions of fairies and bold line work softened by washes of subdued color, Rackham's versatility and enthusiasm for experimentation is reflected in the array of works on display through August 31.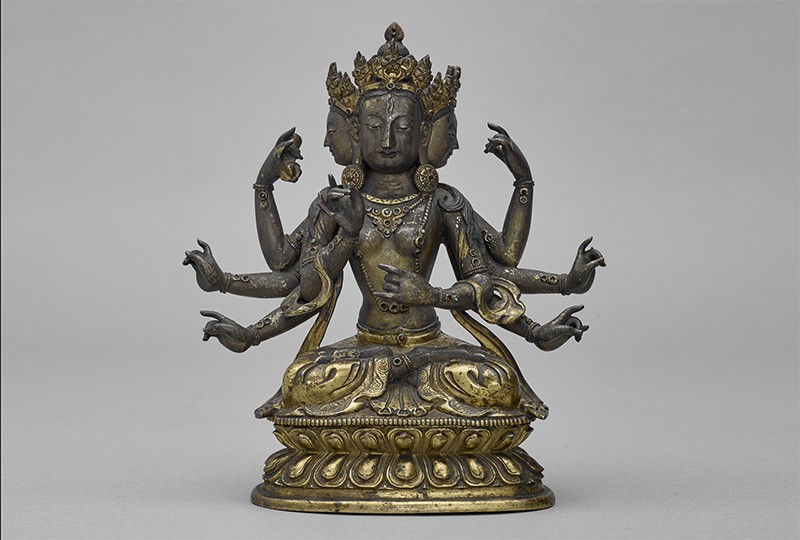 Now on view in Avery Library's Wallach Study Center for Art and Architecture is an exhibition of Buddhist art from Art Properties. Titled Wisdom of the East: Buddhist Art from the J.G. Phelps Stokes Collection, the exhibition showcases a selection of works from Tibet, Nepal, China, and Japan dating from the 12th to 19th centuries. This collection of more than 50 sculptures and decorative objects was donated to Columbia in 1959 by James Graham Phelps Stokes (1872-1960), an alum of the Vagelos College of Physicians and Surgeons and a New York City politician. His brother, Isaac Newton Phelps Stokes, was an architect whose projects included St. Paul's Chapel. The exhibition is on view until September 14.