Three Columbians Named 2023 Rhodes Scholars
From science to engineering, writing to social sciences, here are the Columbians who received awards recently.
November 16, 2022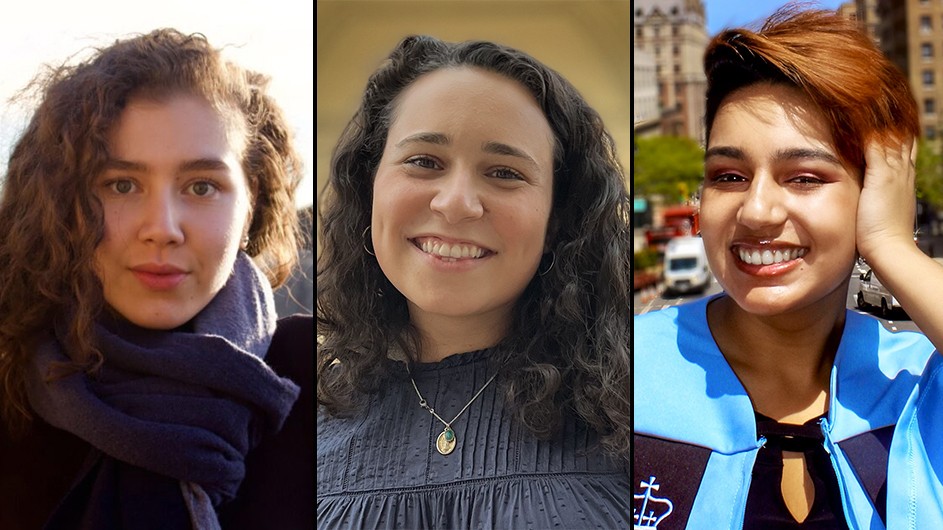 Columbia News produces a biweekly newsletter (subscribe here!) and article series featuring a roundup of awards and milestones that Columbia faculty, staff, and students have received in recent days. In this edition, you'll find awards and milestones from October 20 to November 3, 2022.
Have an award or milestone you'd like to have featured in the newsletter or article online? Please send an email to [email protected]. Note that we'll be running this series every other week. 
You can take a look at past accomplishments on our Awards & Milestones page. And you can subscribe to receive the newsletter in your inbox. 
FACULTY
ARTS & HUMANITIES
Mariusz Kozak, professor of music, has won the Society for Music Theory Popular Music Interest Group Outstanding Publication Award for his article, "Feeling Meter: Kinesthetic Knowledge and the Case of Recent Progressive Metal."
SCIENCE & MEDICINE
Panagiota Daskalopoulos, professor of mathematics, has been selected to receive the 2023 Ruth Lyttle Satter Prize in Mathematics. The prize, awarded by the American Mathematical Society every two years, recognizes an outstanding contribution to mathematics research by a woman in the previous six years. It will be awarded in January 2023 at the Joint Mathematics Meetings in Boston.
George Hripcsak, Vivian Beaumont Allen Professor and chair of the department of biomedical informatics, received the 2022 Morris F. Collen Award of Excellence from the American College of Medical Informatics.
Ioannis Kymissis, chair of the department of electrical engineering, was named a 2023 Optica Fellow for "pioneering innovations in thin-film organic electronics and their application to micro-displays and sensors." 
Brian Marr, the John Wilson Espy, MD Professor of Ophthalmology at Columbia University Irving Medical Center, received the CURE Ocular Melanoma Vision of Hope Award from the Melanoma Research Foundation. 
Renata Wentzcovitch, professor of material science and applied physics, and earth and environmental sciences, has been named president-elect for the American Geophysical Union's Mineral and Rock Physics section.
SOCIAL SCIENCES
Mark Mazower, Ira D. Wallach Professor of History, has been selected as the 2022 recipient of the prestigious Gennadius Prize, which honors those who have advanced the knowledge of post-antique Greece.
Steven Raga, course associate in the strategic communication program at the School of Professional Studies, recently received the Baruch Alumni Changemakers Award and The Outstanding Filipino Americans Presidential Award.
STUDENTS
Kumayl Alloo (CC'25) is one of nine young scientists nationwide who were recently awarded the Parkinson's Foundation Fellowship to support Parkinson's Disease-related projects. He conducts research in the department of neuroscience at the Icahn School of Medicine at Mount Sinai, working jointly in the labs of Drs. Deanna Benson and George Huntley.
Two Columbia College students and one alumna have been named 2023 Rhodes Scholars, the first time that Columbia has seen three of its own selected as part of the U.S. cohort. Sophie A. Bryant (CC'23), Astrid Liden (CC'23), and Ilina Logani (CC'22) were among the 32 Americans chosen for the prestigious scholarship, which provides funding for two or three years of postgraduate study at Oxford.