Trustees Announce Extension of President Bollinger's Term to 2023
In a letter to the Columbia community, the co-chairs of Columbia's Board of Trustees, Lisa Carnoy and Jonathan Lavine, announced that President Bollinger has agreed to extend his term until the close of the 2023 academic year.
October 19, 2020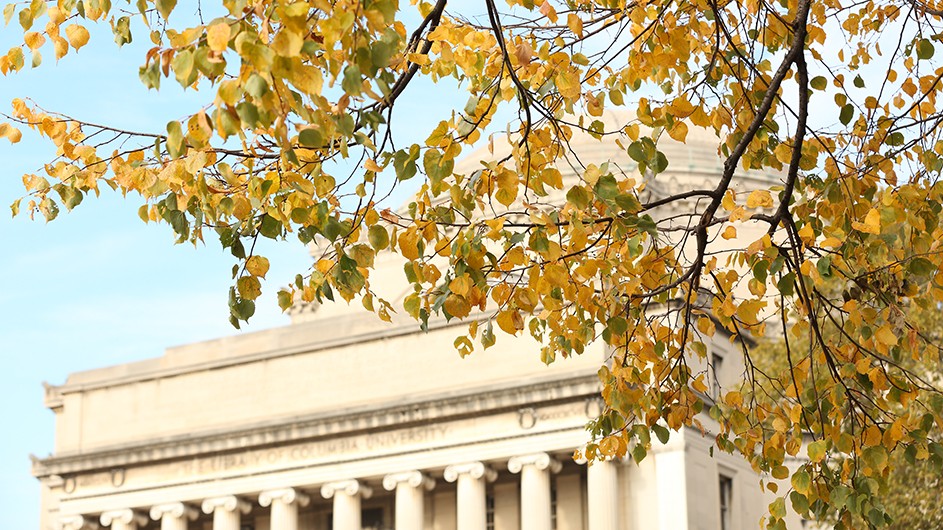 Dear members of the Columbia community:
We are pleased to announce that at the unanimous request of the Board of Trustees of the University, President Lee C. Bollinger has agreed to extend his term as President, by one year, until the close of the 2023 academic year. The Trustees' request of President Bollinger is both a recognition of his success in steering the University for nearly two decades, as well as a determination that his steady hand and wealth of experience will continue to provide critical leadership and stability for the University during this challenging time.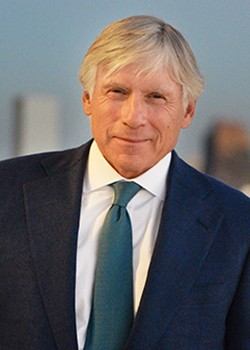 The progress made under President Bollinger's leadership marks one of the most successful and significant periods in Columbia's long and proud history. Our Manhattanville campus has moved from vision to inspiration, an historic project now woven into the fabric of our community and critical to fulfilling Columbia's mission. The Columbia University Irving Medical Center is thriving as a result of an influx of world-class clinicians and research scientists populating new academic facilities across our Washington Heights campus, including the notable openings of a new home for the School of Nursing and an educational center for the Vagelos College of Physicians and Surgeons. The fiscal management, fundraising success, and active alumni engagement needed to sustain this trajectory of growth are firmly in place, and are bolstered by the launch of two major capital campaigns, including the completion of one of the largest capital campaigns in the Ivy League. This fundraising success is more critical than ever now, to help sustain students in need of assistance and to keep the campus healthy.
Columbia's strength remains distinctive. We are a university both defined by our New York City home and deeply committed to inhabiting the world at large. This global presence, coupled with our commitment to local citizenship, enriches all that we do.
This is a time of unprecedented and undeniable uncertainty here in the United States and around the world. Stability, continuity, and visionary leadership hold special significance in this moment. President Bollinger's continued stewardship ensures a steady yet pioneering path. In spite of the pandemic, the University is not standing still. The role of our CUIMC doctors, nurses and staff in caring for thousands of COVID-19 patients and launching research in the treatment, diagnosis, and vaccine development has benefited not only New Yorkers but the entire country.
President Bollinger continues to drive the University to explore innovative ways for applying our expertise and knowledge to the many other urgent challenges facing society. We see this in the work of Columbia World Projects, in the recently announced Columbia Climate School, and in our expanding network of Global Centers. President Bollinger also has lent his voice to many of the most important debates of our time including academic freedom, the values of our democracy, affirmative action, and freedom of speech and press. He has led the creation of one of the most diverse and accomplished communities of students and faculty in the nation, urging the continued dedication of substantial resources for faculty recruitment and career development of those from underrepresented groups. And he has done all of this while making it a priority to teach and mentor students every year.
In partnership with Lee, the two of us and our fellow Trustees will be doing all we can to continue Columbia's forward momentum. We also wish to recognize Jean Magnano Bollinger. An accomplished artist, she is Lee's wife and partner in this journey and our gratitude to her is immense. Jean's involvement in the life of the University, her contributions to this institution, and her friendship, are beyond measure. We thank them both for an abiding commitment to Columbia and for their continued service to the University.
Sincerely,
Lisa Carnoy and Jonathan Lavine
Co-Chairs, Columbia University Board of Trustees