Uniting Into Action
Students volunteering to support our health system, its workforce and patients, is an inspiration and will, hopefully, lead to meaningful change beyond the pandemic.
June 25, 2020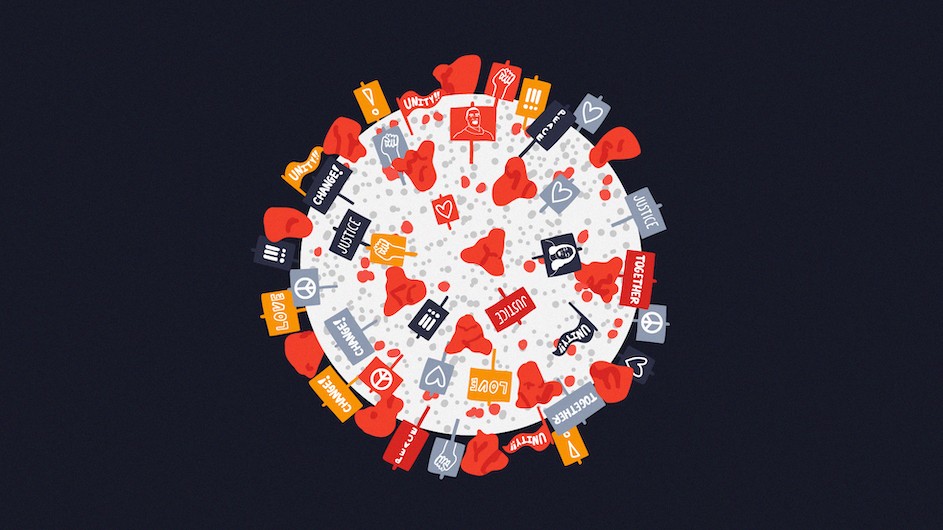 This is part of a Columbia News series, titled Lessons Learned, which invites the Columbia community to reflect on the pandemic and the insights, personal and professional, they have gained from their COVID-19 experience. These essays speak to the innovation, creativity and resourcefulness we have witnessed during this period of unprecedented challenge, as well as some of the silver linings in the actions we have had to take by necessity.
---
On March 3, almost three months before I was supposed to say goodbye, clinic said goodbye to me.
I didn't realize it was my last day until it was over, after seeing what I know now to be the last patient I would ever see in medical school. I had envisioned my last day at the free clinic for months: A day before graduation, and with my patients, some of whom have seen me grow from timid medical student to confident almost-resident, there to say goodbye; hugs, smiles, probably a few tears. Closure, an end.
All five Columbia student-run free clinics closed that week, the first in a sequence of progressive actions to protect students and stem the spread of Covid-19. I watched students from all years react with a mix of sadness, confusion, anger and anxiety: Why can't we decide what is safe for ourselves? Who will care for those with no one else to care for them?
We all felt left on the sidelines of an impending pandemic with no way to help. Yet at the same time, this created an opportunity to channel individual skill sets and passion into action. A fellow student and I drafted a charter for a "Student-Run Free Clinic Task Force," envisioning a panel of students to unify Covid response efforts across all five clinics, collectively advocate on behalf of our patients and students, and organize and share resources for ongoing virtual care and an eventual re-entry. Within three days we had buy-in from leaders across the free clinics; in less than a week, we had presented our Task Force charter to administration and began reaching out to clinic student bodies.
We expected the task force would provide a forum for about a dozen students to work together. However, the collective passion to do something reverberated so strongly among the student body that within one week of its release, there were nearly 50 students—more than half of the student body across all Columbia free clinics—who had signed up to be a part of it. The response was humbling: students across all years were ready to respond, in whatever way they could.
I never led the Task Force. Instead, as the pandemic continued to escalate and students were pulled from clinical activities, I was asked to help shape the structure for student engagement in the broader response to Covid. Already I knew that my peers, full of empathy, passion and energy, would make a difference.
More than 1,900 students have volunteered to support our health system, its workforce and patients, and our students and communities. They have come from every school at the medical center and even some beyond our medical campus. They have designed programs, created structural changes and made new partnerships with community organizations. They have come together in ways I would have previously never imagined, putting uncertainty about their education into certainty of action.
The outcome has been powerful, and the lesson more so. Service is central to being a health care provider, and to serve our communities in crisis provides no better avenue to act collectively. Now, we emerge from one pandemic only to enter another, one that is deeply woven in our societal fabric, requiring us to rethink the very systems in which we live and work. I know our students have the power to unite and make meaningful change, once again.
---
David Edelman is a recent dual-degree graduate of the Vagelos College of Physicians & Surgeons and the Mailman School of Public Health. He is starting residency at Montefiore Medical Center in the Bronx in the Primary Care/Social Internal Medicine program.