University Announcement on Fossil Fuel Investments
The University does not hold any direct investments in publicly traded oil and gas companies, and is formalizing this policy of non-investment for the foreseeable future.
January 22, 2021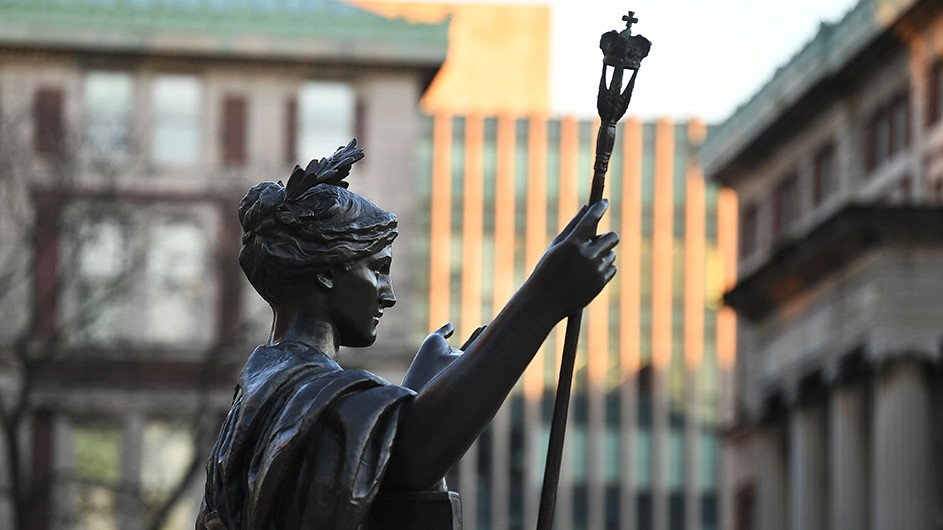 Recognizing the grave threat to the planet that is posed by climate change and the importance of transparency in the use of its financial resources, Columbia University has adjusted its investment policies to include an important update related to investments in oil and gas companies.
A revised set of principles for the Columbia University Investment Management Company is the latest product of an ongoing, multiyear process of examination and dialogue across many parts of the institution. The University does not hold any direct investments in publicly traded oil and gas companies, and is formalizing this policy of non-investment for the foreseeable future. Recognizing that certain oil and gas companies aim to transition their businesses to net zero emissions by 2050, the University may make an exception to its non-investment policy when a credible plan exists for a company to do so. Together with its 2017 decision to divest from thermal coal, the University's current investment approach aligns with its considerable academic and research commitment to this essential cause, including the creation in 2020 of the Columbia Climate School.
"There is an undeniable obligation binding upon Columbia and other universities to confront the climate crisis across every dimension of our institutions," said Columbia University President Lee C. Bollinger. "The effort to achieve net zero emissions must be sustained over time, employing all the tools available to us and engaging all who are at Columbia today and those who will follow us in the years ahead. This announcement reaffirms that commitment and reflects the urgent need for action."
In addition to formalizing Columbia's practices with respect to limiting investments in publicly traded oil and gas companies, the decisions announced today also pledge that the University will not make new investments in private funds that primarily invest in oil and gas companies.
Consistent with the updated guidance, the Columbia Investment Management Company (IMC) will expand its evaluation of its investment managers across sectors to assess whether they have plans to create portfolios with net zero emissions by 2050. Columbia ultimately sees opportunities to use the capabilities of its IMC, the Climate School and other university resources to assist managers in further developing these plans. In addition, IMC will intensify its focus on investments in developing technologies that contribute to net zero emission and greenhouse gas reductions, while continuing to meet the IMC's risk and return objectives. 
President Bollinger and the Board of Trustees are deeply appreciative of the hard work of the Advisory Committee on Socially Responsible Investing, a committee of faculty, students and alumni, in developing a thoughtful and nuanced recommendation for the Board's consideration, which informed the actions adopted today. In its recommendation to the President and the Board, the ACSRI emphasized that the oil and gas sectors are not the sole contributors to climate change. The University agrees that the University's non-investment policies should be evaluated periodically, and possibly expanded in the future to sectors that merit further scrutiny due to their heavy greenhouse gas emissions.
The approach set forth by the ACSRI in combination with the scholarly discoveries and practical solutions continuing to be produced across the University, stand as a reminder that there are opportunities for progress in addressing climate change if we dedicate ourselves to seizing them. We thank our faculty, students, alumni and staff for their passion and commitment and for supporting the institutional response to climate change underpinning our action today.
Columbia has been at the forefront of recognizing the negative effects of the changing climate and harnessing our resources to mitigate it, including through practical engineering and technology which can be applied by those seeking to reduce emissions outputs.  We recognize both costs and opportunities in the work ahead, and will seek to make the results of our research and ideas available broadly to all who commit to the urgent and essential cause of saving our planet.