The Uyghur Novel Published by Columbia University Press That Everyone Is Talking About
Perhat Tursun's "The Backstreets" has been wowing critics with its literary merit and its account of the hardships faced by Uyghurs in China.
October 27, 2022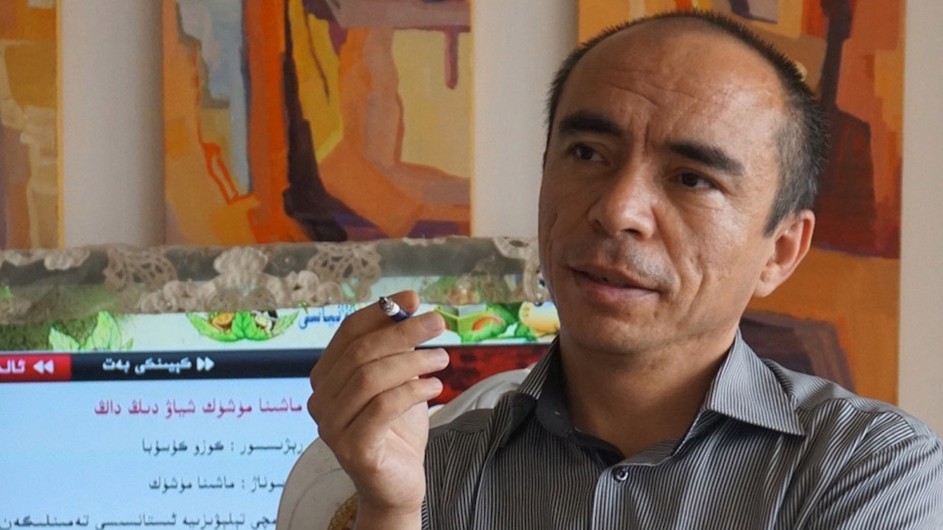 Serendipity has been key to some of the steps that Christine Dunbar, an editor at Columbia University Press (CUP), has taken in her career. Back in 2011, she dropped out of her Princeton PhD program in Slavic Languages and Literature. "I was ABD (all but dissertation), looking for a job that would let me keep all the parts of an academic life that I loved—books and reading—minus the part that I disliked: sitting alone in a room writing my dissertation," she said.
One day, out of the blue, someone she swam with regularly at Princeton suggested looking at academic publishing, which immediately attracted her. A job at a university press would afford continued access to "people at the top of their field," she said, "who are excited about their work and love talking through high-level ideas."
So Dunbar pursued that path, which is how she ended up as a 30-year-old unpaid intern at CUP in 2012, assisting the editor for religion and philosophy. By 2016 she was an editor at the press, and added Asian humanities and translations to her portfolio. 
A Uyghur Work of Fiction      
Fast-forward to 2020, when another serendipitous turn of events transpired. Darren Byler (GSAS '09), an assistant professor of international studies at Simon Fraser University in Canada, and the co-translator of The Backstreets, a novel by Perhat Tursun, a prominent Uyghur writer, poet, and social critic, contacted Dunbar. CUP has a very strong modern Asian translation list, so Byler thought the press would be a good fit for The Backstreets.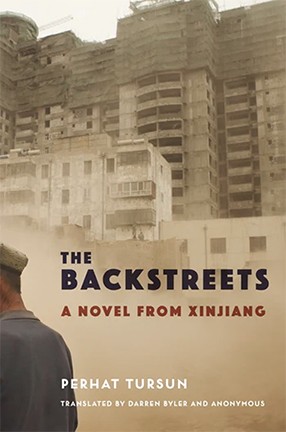 "Darren told me about a collection of Uyghur fiction—some previously published, some new translations—but it was clear to me from the way he talked about it, and certainly once I started reading, that The Backstreets was on another level," said Dunbar. "We very quickly agreed to concentrate on it as a stand-alone work."
The book was published by CUP in September 2022 to widespread acclaim, garnering not only strong reviews in media outlets ranging from NPR to The Wall Street Journal, but also a feature story in The New York Times. While CUP books are regularly reviewed by these sorts of media outlets, no one at the press can remember the last time a Columbia book earned a Times feature.
Dunbar thought the book would get a lot of press attention because of the political situation with Uyghurs in Xinjiang, an autonomous territory in northwestern China. Additionally, "it's just a really good book that grabs you," she said. The reviews have consistently recognized that the novel is not only an important artifact, but also a significant piece of world literature. Ed Park, in The Atlantic, called The Backstreets "close to a perfect work of art."
A Strength in Asian Works
Founded in 1893 as a separate entity affiliated with Columbia, CUP is one of the oldest and largest American university presses. Only recently, in 2016, under the leadership of Jennifer Crewe, the first woman to direct an Ivy League university press, CUP finally changed its status from a separately incorporated company to a fully fledged unit of the university within the offices of the provost.
For years, the press occupied space in McBain Hall on West 113th Street near the Morningside Campus, but in 2000 it moved to its current location on West 62nd Street between Lincoln Center and Columbus Circle. The offices are bright and modern with occasional reminders of the press's storied past in the form of multi-volume series such as The Papers of Alexander Hamilton and Granger's Index to Poetry lining the shelves.
Although more than 50 people work at CUP, its offices, like so many in New York now, are sparsely occupied. Dunbar left the city during the pandemic to be closer to her family in Norwich, Vermont, and now works full-time from there, where, she noted, "I'm across the Connecticut River from Dartmouth College in Hanover, New Hampshire, so I still have access to a university library."
Asian books have long been a strength of the press, which publishes between 180 to 200 works a year. In the 1950s, CUP started publishing material for teaching Core Curriculum courses in Asian Studies. Over time, these anthologies of Chinese, Indian, Korean, and Japanese texts in translation were expanded to include entire works, as well as Vietnamese and Tibetan texts, along with modern and contemporary fiction.
Today, CUP's robust Asian translation list includes other recent books that have been widely and enthusiastically reviewed, such as titles similar to The Backstreets: Ari Heinrich's translation of a queer Taiwanese sci-fi novel, The Membranes, by Chi Ta-wei, published in 2021, and Immanuel Kim's translation of Friend by North Korean novelist Paek Nam-nyong.
The Back-story to The Backstreets
Byler, a leading scholar of Uyghur culture and Chinese surveillance, said that back in 2014, when he was co-translating The Backstreets into English, doing so felt subversive. The book is believed to be the first longform Uyghur work of fiction to appear in English. Tursun wrote the novel in the early 1990s, and even though it had already been published online in a Uyghur literary forum in 2013, its publication in English would dramatically increase its audience globally.
The Backstreets tells the story of an unnamed Uyghur man who, seeking to escape the pain and poverty of the countryside, comes to Urumqi, the capital city of Xinjiang, after getting a temporary job in a government office. He finds only scorn and rejection by the dominant Han Chinese, the largest ethnic group in China, and wanders the streets, accompanied by the fog of winter pollution, and reciting an interior monologue of loathing, numbers, and madness.
Tursun wanted to have his novel come out in the U.S., but Byler was wary. The text, which Byler translated in Xinjiang with A., a Uyghur man who requested anonymity, was ready by 2015. Yet because of the ongoing repression campaign in Xinjiang of predominantly Muslim ethnic minorities—including the Uyghur—by the Chinese government, Byler waited. He felt that publishing The Backstreets in English could bring risky media attention to Tursun and Byler's co-translator.      
In 2017, A. reached out to Byler to tell him that he could no longer remain in direct contact. Several months later, a mutual friend told Byler that A. had disappeared, and had presumably been taken to a reeducation camp. In 2018, Tursun was also detained by the Chinese authorities, and was reportedly given a 16-year prison sentence. At this point, Byler decided it was time to publish Tursun's novel, and started that process, eventually connecting with Dunbar at Columbia.
Tursun recently received the Swedish PEN 2022 Tucholsky Prize, which is awarded annually to a writer or publisher who faces persecution or has been forced into exile. Although comparisons to other books that are both relevant political documents and powerful works of art are inevitable, The Backstreets is in a class of its own. "One thing that is particularly potent about the novel is how specific it is," Dunbar said. "It's so visceral, full of smells and fog and car horns. Perhat is writing in a literary tradition of racial, urban, and modern alienation."
Added Byler: "It is deeply sad that the work of my co-translator and Tursun is being acknowledged to such acclaim in their absence. They would have been so pleased to see it find its audience and be recognized as a Uyghur telling of existentialist traditions. The Backstreets is living for them in their absence."