What Community Members Should Know Now to Protect Against Flu and COVID-19
Columbia Health's Senior Vice President, Melanie Bernitz, outlines what to know about COVID-19 and flu treatment and prevention.
October 26, 2023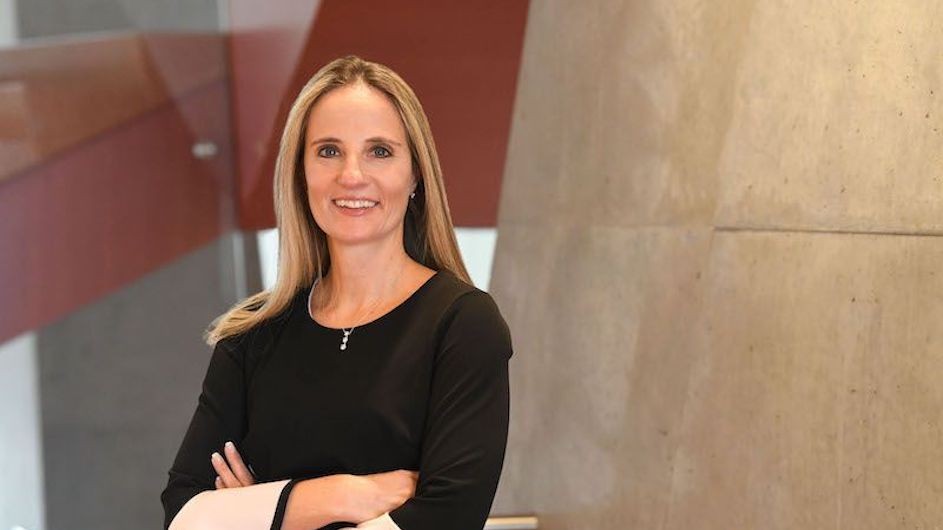 As the new school year gets into full swing, another cold and flu season comes with it. Columbia News caught up with Melanie Bernitz, senior vice president for Columbia Health, to get the latest guidance on how to handle these and other common illnesses, including COVID-19. Bernitz discussed both the Centers for Disease Control's (CDC) general recommendations and specific tips for the Columbia community to bear in mind in the weeks and months to come.
Who should get a COVID vaccine right now?
The CDC currently recommends that anyone aged five years or older who received a COVID vaccine before September 12, 2023, receive an updated dose.
Those aged 6 months to 4 years need multiple doses and those who are moderately or severely immunocompromised may need additional doses. While Columbia no longer has an official vaccine requirement, we strongly encourage all community members to stay up-to-date with their COVID vaccination to ensure the health and safety of themselves, their family, classmates, friends, and colleagues.
Should I get a flu vaccine and a COVID vaccine at the same time? What about RSV?
You can absolutely receive the COVID vaccine at the same time as the flu shot. If you are in a high-risk category (immunocompromised, pregnant, over 65, etc.), you can speak with your primary care provider (students' respective campus health service or employees' primary care doctor) to discuss any concerns and receive guidance on the best approach for you.  
You've probably heard a lot of about RSV, which is Respiratory Syncytial Virus. RSV usually causes mild, cold-like symptoms. Most people recover quickly, but RSV can be serious, especially for babies and older adults. This year, the CDC has recommended a new vaccine to protect those most at risk of getting very sick with RSV (infants, toddlers, and adults 60 years and older). RSV vaccination is available for those eligible at many pharmacies and primary care offices.
Where and when should I be masking?
With respiratory viruses circulating across the country, you may choose to wear a mask to limit your risk of getting sick. Indoor spaces, particularly ones where many people are in close proximity for an extended period of time such as the subway are common places where some people choose to mask up. 
Mask wearing must of course be accompanied by other preventative measures such as washing hands frequently and staying home when sick.
Where can I get COVID tests? Are they free?
As we've shared before, the end of the national public health emergency means that free testing is no longer widely available. However, NYC still offers free testing at various locations. 
The Biden administration also reinstated their at-home COVID test distribution program and individuals can submit their request online at COVID.org.
COVID tests are widely available for purchase at many local pharmacies.
Currently registered Morningside, Manhattanville, and affiliate students have access to symptomatic testing at Medical Services. Similarly, symptomatic students registered at CUIMC can access testing at CUIMC Student Health on Haven.
What are Columbia's current policies and recommendations on COVID-19?
You can find Columbia's current guidance online. However, as we have learned during the pandemic, public health circumstances change quickly so I encourage everyone to pay attention to messages from the University. 
In the event that you get COVID-19, Columbia Health recently published a guide so community members know what to do to ensure their safety as well as that of the community.