What a Study in Kazakhstan Teaches Us About HIV and AIDS
To commemorate World AIDS Day, a School of Social Work professor reflects on her HIV/AIDS research with vulnerable groups in Central Asia.
December 01, 2022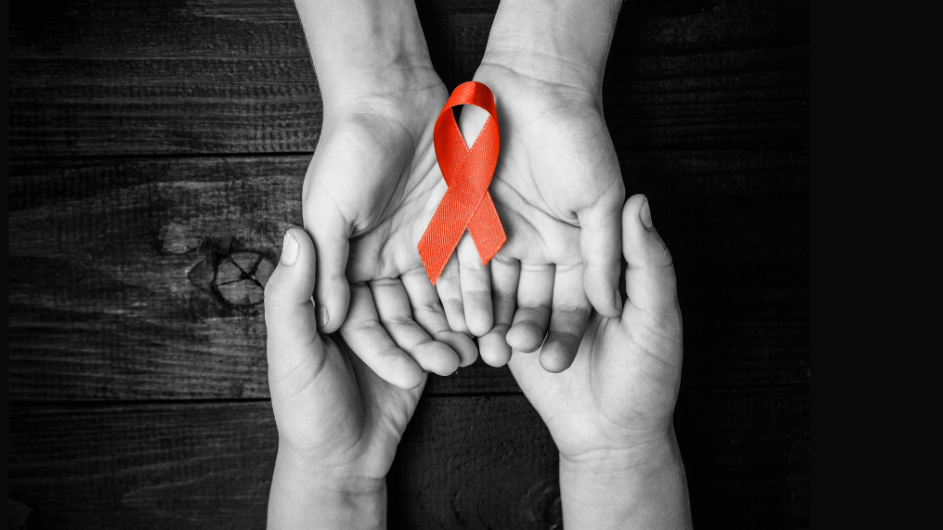 This World AIDS Day, I join others around the world in commemorating the roughly 40 million people who lost their lives to HIV/AIDS and those impacted by their loss. World AIDS Day also recognizes the need to support the 38 million people worldwide living with HIV. This year's theme, "Equalize," is a call to reduce inequities that prevent progress in ending the AIDS pandemic.
Despite HIV prevention and treatment advances, several global regions report a high number of individuals living with HIV without access to HIV testing and care. Central Asia, particularly Kazakhstan, is one of the few regions where the HIV epidemic is growing among people who inject drugs. These people also have the least access to HIV testing, treatment, and care.
One such person is Sofia, a 39-year-old mother of three from Kazakhstan, who has injected drugs since she was 16. Because of complex circumstances, she had unstable housing, was estranged from her children, and previously had no access to public healthcare including treatment for her HIV.
Using Harm Reduction Methods in an Innovative Study
The research teams at Columbia School of Social Work's Social Intervention Group and the Global Health Research Center of Central Asia recognized the urgent need to reach people like Sofia and designed and implemented a NIDA-funded study intervention, "Bridge," to improve access to HIV services for people who inject drugs. 
Running from 2017 to 2021, the study was the first of its kind completed in Kazakhstan and included three interventions: HIV testing and counseling, HIV treatment, and peer-driven recruitment. The study trained 70 care providers, including nurses, social workers, and peer outreach workers, to link people to HIV care at 24 different community-based syringe exchange programs in Kazakhstan and collectively served thousands of the most underserved people.
"Bridge" implemented harm reduction strategies such as relocating HIV testing and care from traditional medical facilities into syringe exchange programs. There, the nurses, social workers, and peer outreach teams collaborated to reach people who inject drugs and who often do not know their HIV status to introduce them to various HIV services.
It was a "Bridge" peer outreach worker who told Sofia that she could get clean syringes and other help from the syringe exchange program. The worker accompanied Sofia to the program and she was assigned a nurse and social worker. Through "Bridge," she received counseling, support, and access to HIV treatment and anti-retroviral therapy. The nurse and outreach worker also helped her to get other medical care and reconnect with her daughter. She was very grateful to the program, which she said gave her hope and motivated her to live.
But Did the Intervention Work?
The outcomes from "Bridge," which were just published in Open JAMA, show that the intervention model was highly effective. The study led to an increase in syringe exchange programs and clients in those programs, as well as a rise in the number of people who received rapid HIV tests and participants who initiated anti-retroviral therapy and achieved viral suppression. 
These positive results suggest that a similar dynamic collaboration among peers, the community, providers, researchers, and governmental agencies could have a huge impact for other organizations and agencies providing harm reduction services.
The "Bridge" model can have global implications for harm reduction services, which could help countless other people like Sofia overcome the many systemic barriers that prevent them from receiving the care they need and deserve. Providing this continuum of care at syringe exchange programs can revolutionize how HIV services are delivered globally and contribute to one of the goals of World AIDS Day: to address inequalities that prevent us from ending AIDS.
---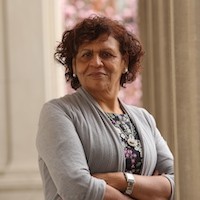 Nabila El-Bassel is University Professor at Columbia University, the Willma and Albert Musher Professor of Social Work, and director of the Social Intervention Group. Her work has been funded extensively by the National Institute on Drug Abuse and the National Institute of Mental Health. She provides significant national and international leadership to the global HIV and health agenda.
This column is editorially independent of Columbia News.