What Is Your Fondest Memory of Your Columbian?
As graduation week is upon us, loved ones reflect on their favorite Columbian's time at the university.
May 13, 2022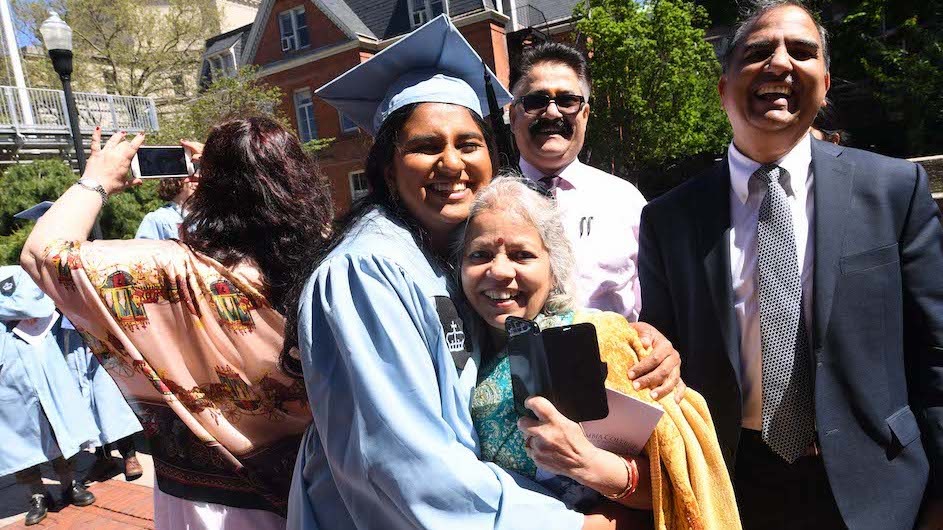 Closing a chapter on one element of life is sometimes a good moment to reminisce. Columbia News reached out to parents, guardians, and partners of Columbians to find out what they remembered and treasured about their child or spouse's tenure at Columbia.
---
Frances Cheever, mother of Jesse Cheever (GS'22)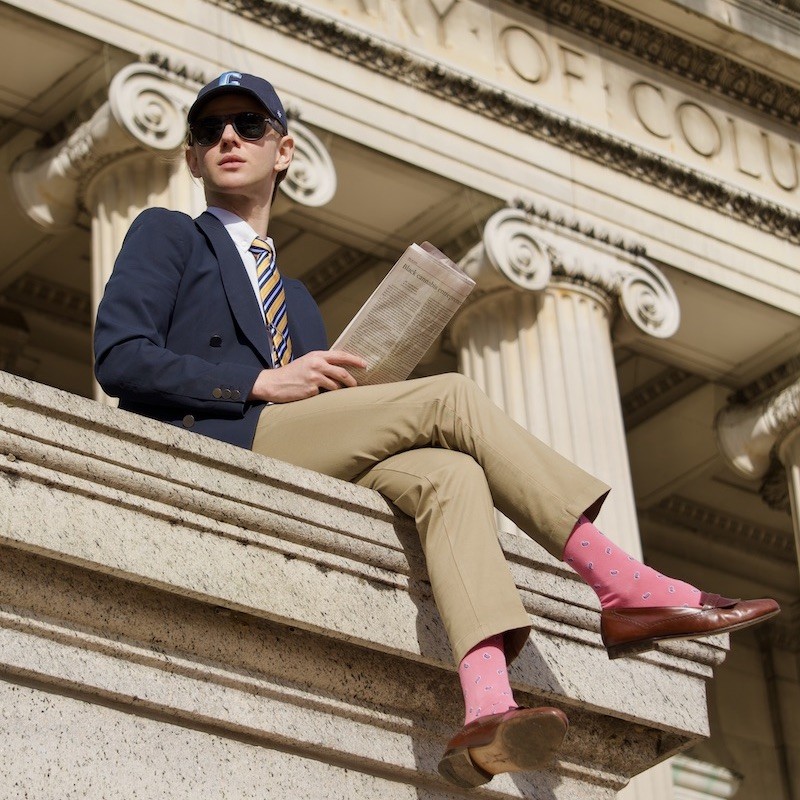 During the week of Veterans Day, Jesse Cheever took retired U.S. army soldiers and me for a personal tour of Columbia and the Metropolitan Museum of Art. It was the most fabulous day seeing my brilliant son shine with new knowledge, curiosity, and a bright future. Priceless...
---
Lovísa Falsdottír, wife of Gunnar Thorsteinsson (SEAS'22)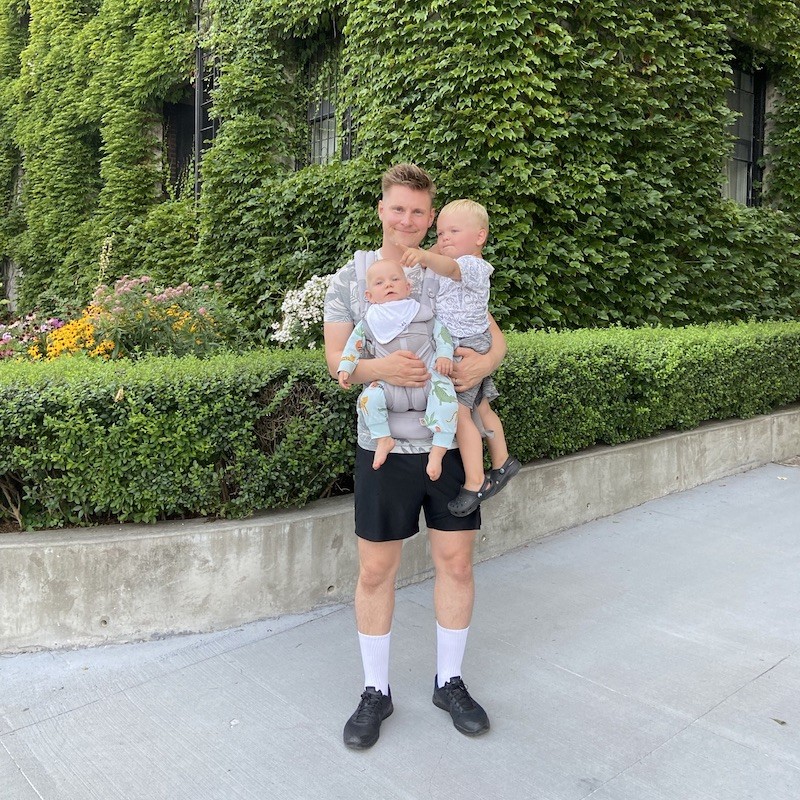 Moving from Iceland to New York City with our 2-year old and 5-week old son in January 2021. Arriving in our freezing cold and empty apartment that hadn't had tenants since the beginning of the pandemic. Quarantining with no furniture and thanking God everyday for Uber Eats and other delivery services. The saying: "If you can make it here, you can make it anywhere" is especially true if you're trying to make it here in the middle of a pandemic!
Since then, we've had many sleepless nights mainly because of the baby teething, but also sometimes due to Gunnar's studies. All the while, he's been the same super dad and husband he's always been! We couldn't be more proud of him. 
Til hamingju pabbi! (Congratulations dad – in Icelandic)
---
Janet Holfester, mother of Nicholas Holfester (SEAS'22)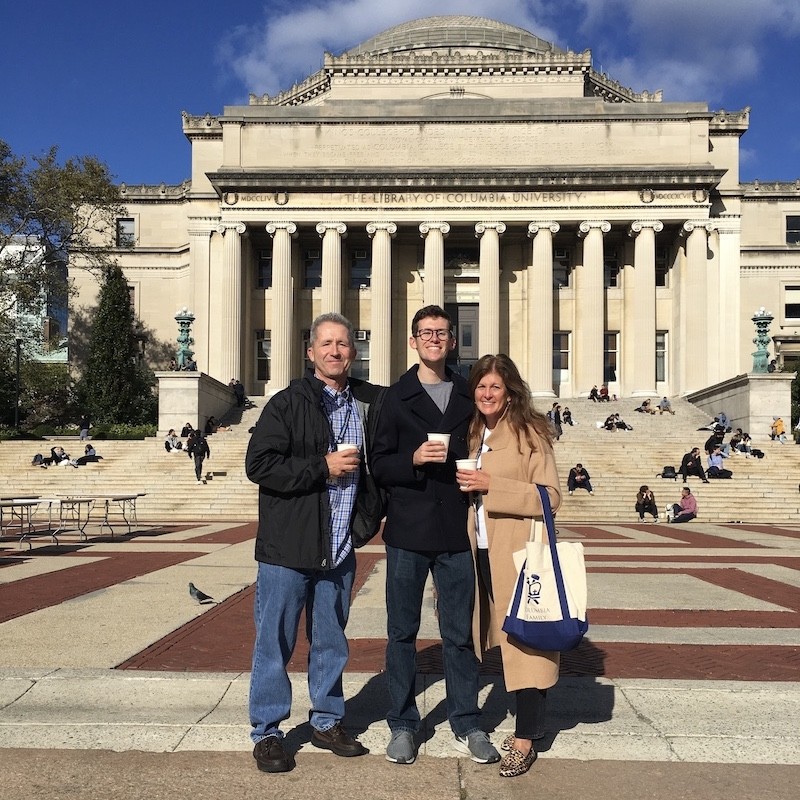 Family weekend, pre-pandemic!
---
Renee Kelly, mother of Katherine Kelly (CC'22)
The Lacrosse senior day celebration recognizing Katherine's commitment and dedication to the team while achieving the highest academic standards. And how can we forget her final goal with seconds left in the final game as a CU Lion. Roar Lion Roar! Congratulations!
---
Lakshmi Kosaraju, mother of Chinmayi Balusu (CC'22)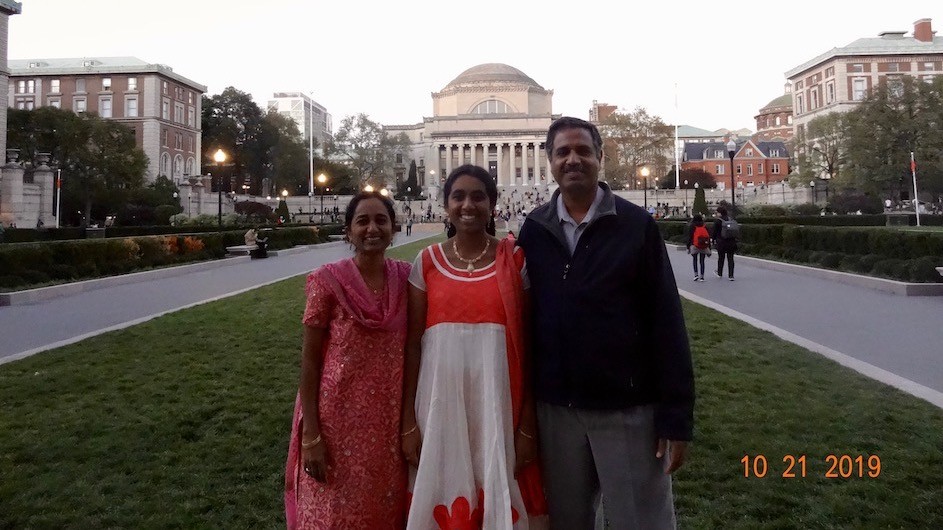 We loved being able to explore campus and eat together at John Jay and Ferris dining halls during family weekend in 2019! It was a great opportunity to learn more about the day-in-the-life experience for Columbia students.
---
Thomas Mullooly, father of Caroline Mullooly (BC'22)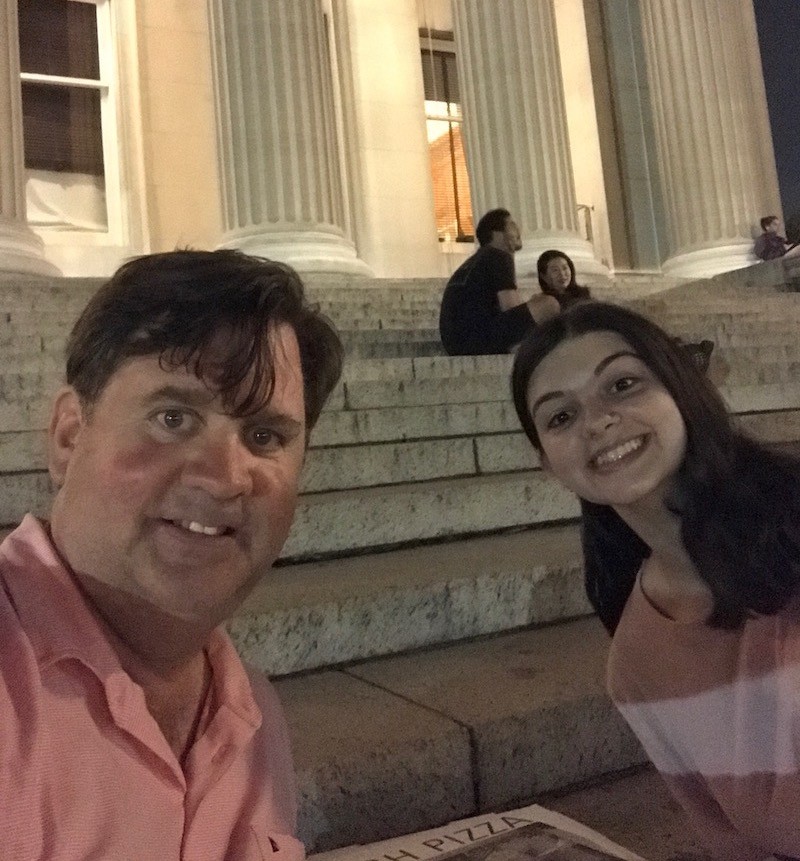 Enjoying pizza on Low steps on a very clear fall night.
---
Rosa Muñoz, mother of Andrea Muñoz (GSAS'22)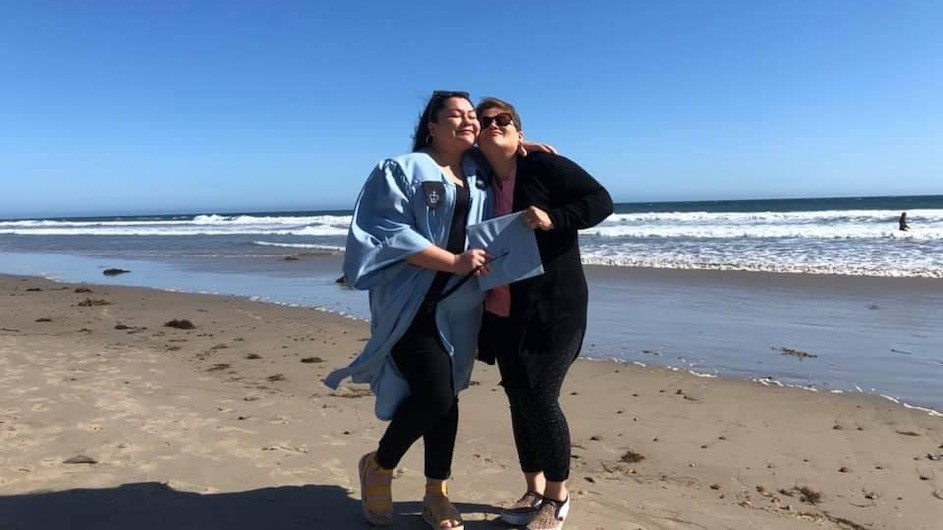 My fondest memory is when my daughter chose Columbia over Stanford and was happy to have made that choice. She met so many great friends and has enjoyed her time at Columbia. Not only did she receive her Bachelor's degree in environmental biology in 2020, but will now receive her Master's degree from Columbia in ecology, evolution, and conservation biology. My daughter made an excellent choice in choosing Columbia. #roarlionroar
---
Sylvia Palmer, mother of Janine Palmer (CC'22)
When she was accepted on student's day and her absolute joy during the campus visit confirming that Columbia was indeed IT!!!
---
Jane Piercy, mother of Alison Keenan (BC'22)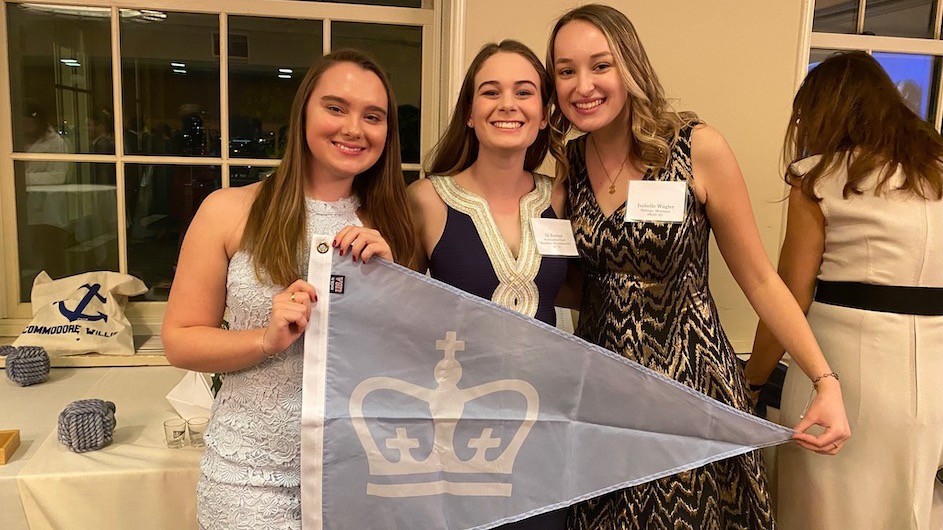 This photo is of the Columbia sailing team at the annual event at Faculty House in 2020, right before the pandemic shutdown.
---
Nandini Sharma, "proud mum" of Dhruv Sharma (BUS'22)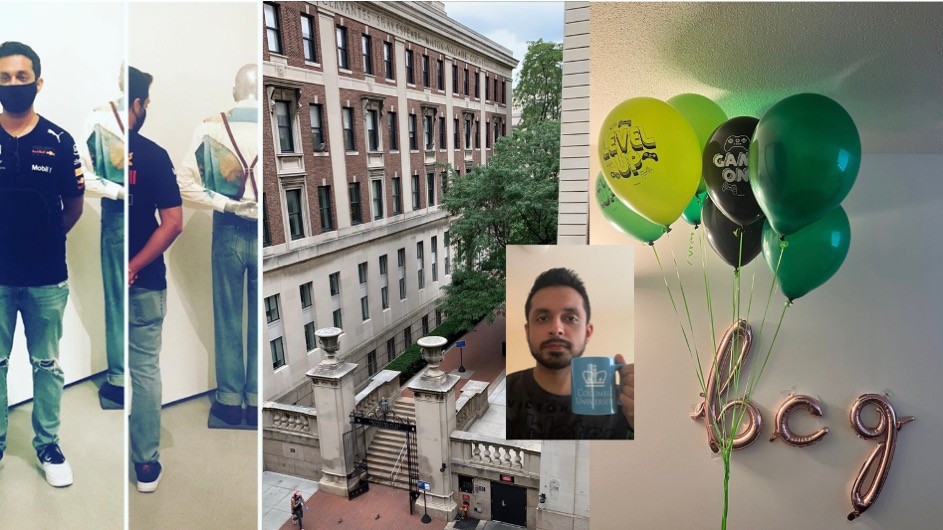 The day Dhruv was able to attend in-person classes and how proudly he showed me his campus! Hard work is the only currency that works! Thrilled to see his dreams coming true!
---