A Pandemic School Year
For many students, a remote college experience has fostered resilience, while others continue to struggle.
January 07, 2021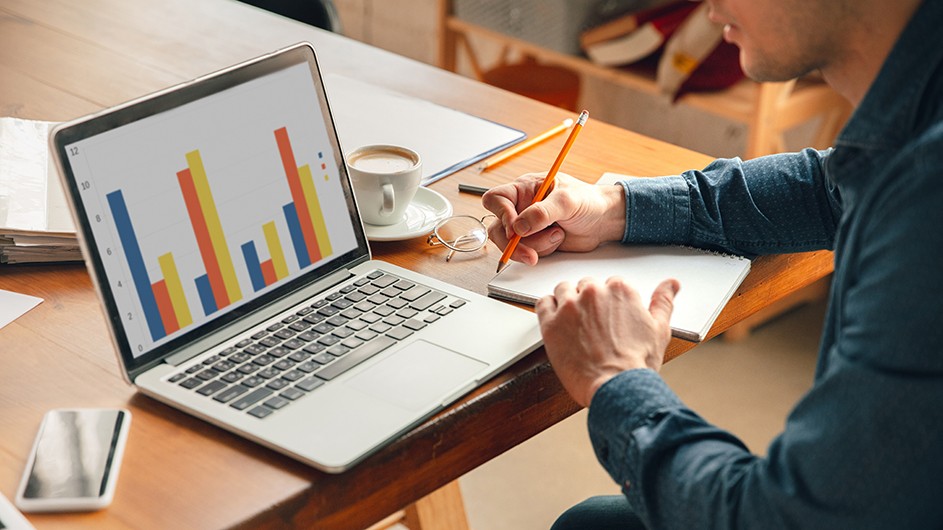 When Columbia cancelled face-to face-classes for undergraduates last fall and announced its transition to online platforms, students reacted with an array of emotions, from disappointment and sadness to frustration, anxiety, and fear.  
"I had braced myself for something like this happening, still it was jarring," said Juan Andres Zuniga, a first-year engineering student from San Diego. "So, after a few days of feeling depressed, I decided to upgrade the work space in my room, and do what I could to make the semester a success."
Zuniga joined a few clubs, signed up for coding events, and took part in game nights hosted through Columbia's Office of University Life. He also made an effort to stop into virtual faculty office hours to get to know his professors and classmates.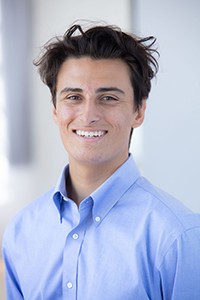 He believes a gap year after high school, in which he interned in Dublin and volunteered at a mechanical engineering lab at San Diego State, helped him cope in a tumultuous year. 
"I became more mature," Zuniga said, "perhaps more focused than some about what I wanted out of college." 
Adapting to Adversity
With the spring term starting, many students have adjusted their expectations for the school year. They have set into motion digital routines that allow them to engage in their studies, pursue interests and activities, and carve out a social life to sustain them until it's safe to move about the world again.
Not all, however, are so resilient. Some first-year students are struggling with the loss of a right-of-passage to independence. "This is not what they signed up for," said Anne Marie Albano, a clinical psychologist at Columbia University Irving Medical Center and the founding director of the Columbia University Clinic for Anxiety and Related Disorders. "They're afraid they will never experience campus life, and that their personal, academic, and professional goals could be derailed."
Albano, who specializes in treating children, adolescents, and young adults, has seen an increase in the number of college-age students seeking therapy since the spring. In some cases, the pandemic has triggered or exacerbated mood disorders, such as depression or excessive anxiety. Others are experiencing mental health problems for the first time.
"One of the main things we talk about is that they are not alone in feeling a lack of control over their futures," Albano said. "They are living in extraordinary times under extraordinary circumstances, and we don't know what the new normal will look like."
In individual therapy and group sessions, Albano works to strengthen resilience. This includes strategies to adapt to adversity in healthy ways and finding connection and support through activities and community. Albano collaborates with Columbia's Office of University Life on virtual wellness programming—such as yoga, meditation, and Zumba fitness classes—along with programs that promote other healthy habits, like getting enough sleep, eating well, and staying in touch with friends. 
Creating a Vibrant Student Experience
Joseph Greenwell, vice president for student affairs in University Life, said the office has partnered with professionals and students across the University to host about 70 virtual events since March, when the pandemic forced universities to move online, with more than 12,000 students participating.
"We pulled together quickly as a team and worked with our student leaders to focus on student needs and come up with creative virtual ideas to help them flourish," Greenwell said, including partnerships with organizations, such as Red Cross, Friends of Morningside Park, and PAWS NY, which gives students "the chance to give back to the community." 
Many student life events center around building community, inclusion, resilience, and well-being.  Popular activities include Speed-friending; Cooking Around the World; and Escape the Zoom, a challenging game of the mind; and numerous wellness workshops.
Improvising Overseas
Subin Kim, a first-year student from South Korea, was crushed to learn she wouldn't be attending fall classes on Morningside campus, where she'd spent three weeks in a summer program during high school.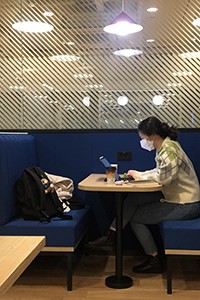 "My sister, who is eight years older and an attorney in New York, graduated from Columbia," Kim said. "Since I was a young girl, the University has been my dream."
Trying to keep up during those first few months proved difficult. Kim wanted to be on the same schedule as her American classmates, so she stayed awake from 9 p.m. until morning, and slept during the day. "I was tired all the time, not eating properly, and found it hard to make friends in a virtual setting," Kim said. "My parents were worried."
Then, two things changed. Kim arranged to take a few classes asynchronously, which allowed her to engage with and process materials on her own time, and started staying after class to chat with the professor and other students."We had interesting discussions about the election, and I loved meeting people from different states," she said.
And in late October, she visited a Seoul WeWork with two Columbia-designated floors. The WeWork space was created by the University and Columbia Global Centers to provide undergraduate and graduate students a place to study, collaborate, and socialize. These WeWork Columbia spaces, which are also open to alumni, are in more than 50 global cities.
Kim finds the space cheery, safe, and welcoming. The staff provides coffee and tea, Columbia masks, and the facility is open 24/7. "It's like mini-Butler library," she said. "The best part is I've made friends—both from Seoul and across the U.S.—who I'll know when we get to campus." 
A New Columbia Study
A team of researchers at Columbia Vagelos College of Physicians and Surgeons and the New York State Psychiatric Institute has embarked on a longitudinal study to examine the impact and consequences of the pandemic on this generation coming of age.
The study—which aims to follow millions of students at thousands of U.S. colleges and universities into their futures—will detail the evolution of their perspectives, behaviors, and responses in the emerging post-COVID-19 world.
These students are "proactive change agents of higher education and broader society who will play a transformative role in the country's reconfiguration following the pandemic," said Larkin McReynolds, assistant professor of psychiatry at VP&S and one of the study's principal investigators.
They hope that their findings will inform academic, institutional, and public policy.
"This generation is being called upon to develop new skills and work toward a different way of being in the world," said Albano, who is not part of the VP&S study. "It may not be what they expected, but it will be no less fulfilling."