SPOT On!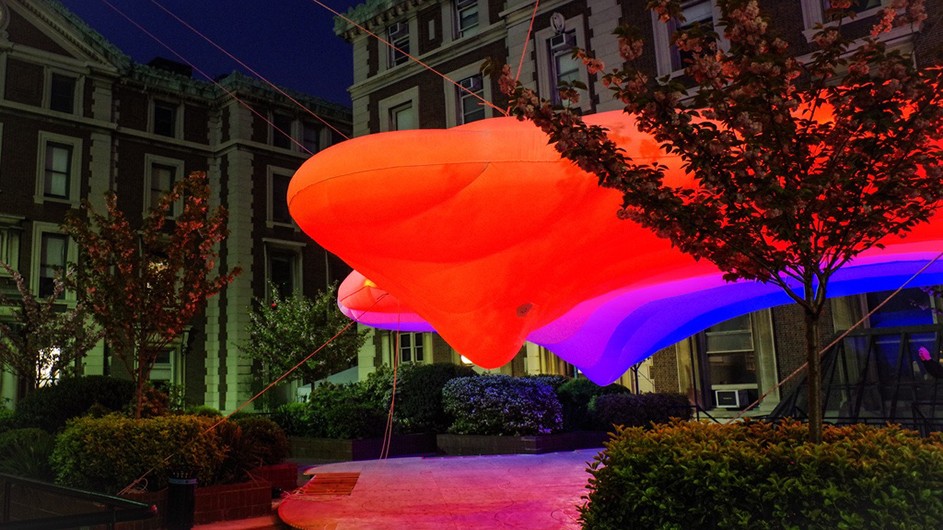 May 14, 2021
Check out the Avery SPOT, a student-designed temporary outdoor pavilion on Columbia's Morningside Campus that features an LED-illuminated inflatable canopy. It was designed and built by Graduate School of Architecture, Planning and Preservation students for the spring 2021 seminar "The Outside Project" led by Professor Laurie Hawkinson and Associate Professor of Professional Practice Galia Solomonoff. Special thanks goes to Assistant Professor Frank Guridy from the history department whose office is now occupied by a 300-pound steel structural brace that helps support the installation. 
Learn more about the Avery SPOT here. 
---
Photo of the Week is a feature of Columbia News that captures moments from around the University as a way to virtually bring our community together.
See all the photos from the series here.
Have a great photo of Columbia? Tag @columbia on your Instagram post.