Sexual Citizens
A New Approach to Preventing Sexual Assault on College Campuses
Why do campus sexual assaults happen? What should be done to prevent them? In their new book, Sexual Citizens (W. W. Norton & Company, Jan. 14, 2020), Columbia professors Jennifer Hirsch and Shamus Khan attempt to address these questions and offer a fresh way of thinking about this seemingly intractable problem.
President Bollinger Interviews the Authors
Columbia President Lee C. Bollinger recently sat down with Hirsch, Professor of Sociomedical Sciences at the Mailman School of Public Health, and Khan, Professor of Sociology and Chair of the Department of Sociology, for a wide-ranging discussion about the book. President Bollinger has been a steadfast supporter of this work since its inception.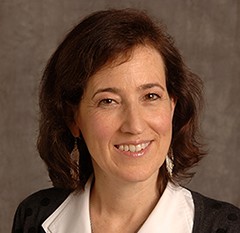 Conducted in the late summer of 2015 and January of 2017, Hirsch and Khan's ethnographic research consisted of more than 150 interviews, each about two hours long. SHIFT team members spent time with students in dorms, on the bus to the athletic fields, in fraternity houses and in places of worship. SHIFT also included a large survey of more than 1,600 undergraduates' histories, relationships, experiences with sex and assault, and interviewed nearly 500 students daily for 60 days. The project defined sexual assault as sexualized touching, attempted penetration, or completed penetration.
Sexual Citizens, which is written for both the broader public and a scholarly audience, examines the social contexts in which sexual assaults occur. In it, the authors explain how physical spaces, alcohol, peer groups, and cultural norms influence young people's experiences and interpretations of both sex and sexual assault. Sexual Citizens develops new approaches to making these assaults a less common feature of college life, offering critical guidance for students, parents, school administrators, policymakers and the public.
Jennifer Hirsch and Shamus Khan spoke with Dr. Jennifer Ashton, ABC News' Chief Medical Correspondent, on January 21, at The Forum, to kick off their national book tour. 
Sexual Citizens in the News
News coverage of Sexual Citizens, as well as additional book tour dates and details are listed below. 
Sexual Citizens Book Tour Dates
Jan 21, New York, NY, Columbia University, "The Forum"

Jan 25, Washington, DC, Politics & Prose

Jan 27, Boston, MA, WBUR "CitySpace"

Jan 28, Philadelphia, PA, Philadelphia Free Library

Jan 31, Atherton, CA, Sacred Heart Preparatory (Jennifer Hirsch)

Feb 1, Palo Alto, CA, Books Inc. (Jennifer Hirsch)

Feb 3, Berkeley, CA, University of California, Berkeley (Jennifer Hirsch)

Feb 3, San Francisco, CA, Booksmith (Jennifer Hirsch)

Feb 5, Dearborn, MI, University of Michigan, Dearborn (Shamus Khan)

Feb 6, Ann Arbor, MI, University of Michigan, w/ Literati Bookstore

Feb 17, Eugene, OR, University of Oregon (Shamus Khan)

Feb 19, Corvallis, OR, Oregon State University (Shamus Khan)

Feb 20, New Haven, CT, Yale University (Jennifer Hirsch)

Feb 20, Portland, OR, Powell's Bookstore (Shamus Khan)

Feb 24, Princeton, NJ, Princeton University (Jennifer Hirsch)

Feb 27, Omaha, NE, University of Nebraska Medical Center (Jennifer Hirsch)

March 2, State College, PA, Penn State University

March 5, Columbus, OH, Ohio State University

March 12, Albuquerque, NM, University of New Mexico

March 14, Tucson, AZ, Tucson Book Festival

March 30, Lawrence, Kansas, University of Kansas

April 3, West Point, NY, National Discussion on Collegiate Sexual Assault, United States Military Academy (Jennifer Hirsch)

April 6, Tampa, FL, University of South Florida (Jennifer Hirsch)

April 13, Marlborough, MA, Massachusetts Society for a World Free of Sexual Harm by Youth (Shamus Khan)

April 13, Atlanta, GA, Emory University (Jennifer Hirsch)

April 16, Toronto, ON, Canada, University of Toronto (Jennifer Hirsch)

April 18, Woodstock, The Golden Notebook Bookstore (Jennifer Hirsch)

April 20, Austin, TX, University of Texas, Austin

April 22, Arizona State University (Shamus Khan)

April 27, Storrs, CT, University of Connecticut

April 30, Seattle, WA, Seattle University and University of Washington (Jennifer Hirsch)

May 26, Chicago, IL, University of Chicago (Shamus Khan)

June 4, Washington, DC, Campus Prevention Network Summit (Jennifer Hirsch)

Sept 14, Manchester, UK, The University of Manchester

Sept 23-25, Lexington, KY, University of Kentucky, National Conference on Sexual Misconduct (Jennifer Hirsch)

Oct 7-10, Fairfax, VA, Fall for the Book Festival

Nov 18, Boston, Boston University School of Public Health