Voices for Change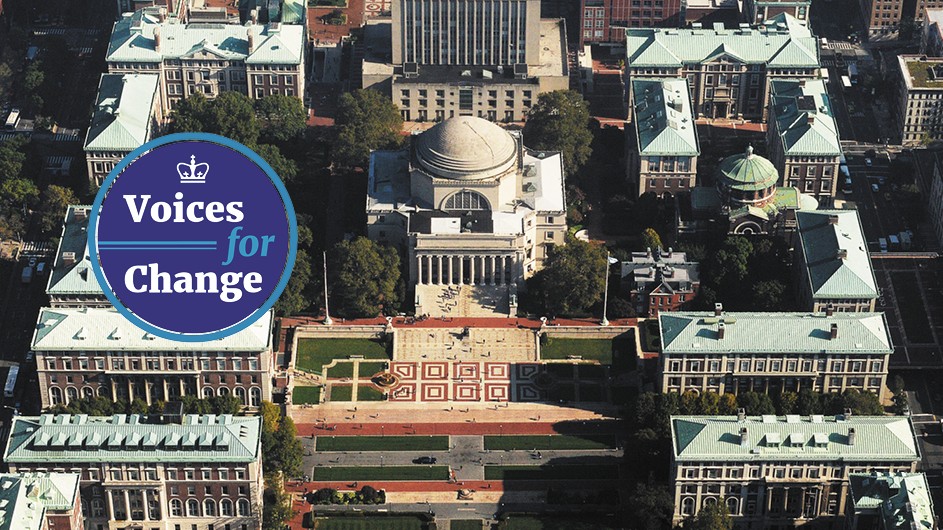 Karma Lowe, Associate Dean, Diversity, Equity, and Inclusion, and Community Engagement, School of Social Work
---
What We've Been Doing at the School of Social Work
At the School of Social Work, we've spent the last five years doing some individual and institutional self-reflection and have been exploring the ways in which our school has developed and instituted policies and a curriculum that was rooted in white supremacy, and then developing ways to uproot that.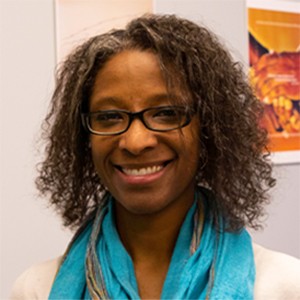 We have adopted a power, race, oppression, and privilege lens that is being used to guide faculty in revamping their syllabi to have an anti-Black racism framework; that is pushing senior leadership to analyze and change policies and procedures that have historically not been inclusive and that has really pushed us to be more deliberate in creating an environment where folx feel they belong. Seeing how far the school has come in the last five years, and having a desire to see similar changes across the university, I felt compelled to join in these wider antiracism efforts. Plus, as the daughter of an activist–my father, Millard Lowe, was very involved in the Student Nonviolent Coordinating Committee in Arkansas and Texas, and was friends with Stokely Carmichael–it's almost an obligation to do this work, particularly if it will have a large-scale impact.
The School of Social Work is uniquely equipped to help create and nurture an inclusive antiracist culture at Columbia. We have a number of faculty and staff whose research and work is focused on anti-Black racism and the impact it has on our mental and social-emotional health, so we have a lot of expertise to offer to the Columbia community.
Mini-Institute on Addressing Anti-Black Racism
Last year, in partnership with Dennis Mitchell's office, four instructors–Courtney Cogburn, Jalana Harris, Zuleka Henderson, and Ovita Williams–designed a Mini-Institute on Addressing Anti-Black Racism, which was completed by all of the Deans of Schools at Columbia, along with senior leaders across the university as well as approximately 70 faculty members representing a variety of schools and departments from both the Morningside and CUIMC campuses. Our hope is to continue to offer such an institute to as many of our colleagues as possible. Additionally, the DEI team has been working with various departments at Columbia to facilitate difficult dialogues and consult on syllabi or curriculum revisions that incorporate an antiracist lens. I think we can continue to partner with colleagues at all levels to share our research, experience, and expertise on how to become not just an antiracist institution, but antiracist individuals. After all, we are the institution.
The biggest challenges I see are lack of knowledge or awareness, resources, and the need to change the mindsets of a LOT of people. I think there are many well-meaning white folx on campus, particularly in key leadership positions who, when asked, would quickly say "I'm not racist." Yet, they haven't taken the time to really think about their whiteness, the positionality or the power they hold. They haven't really thought about or questioned why their department or leadership may be predominantly–if not all–white, and how that lack of diversity has an impact on the work environment for the few people of color who may be in the department. They may not be racist, but they are perpetuating racist policies or exhibiting exclusionary behaviors.
From a resource perspective, we need to be doing more to create a pipeline for undergraduate students of color, particularly Black and Latinx undergrads, into graduate programs where they are currently underrepresented. We then need to develop programs that offer mentorship, support, and financial resources so that they can thrive while earning their master's or doctorate degrees. We also need to provide resources to smaller departments so that they are able to both access trainings and workshops that will foster that antiracism self-awareness and also allow them the time and space to have ongoing conversations about race, racism, their own biases, and how they are continuing to address them.