The Enduring Love a Child Has for a Parent in Prison
A Columbia study highlights the importance of investing resources in parent-child visitation programs and social support for family members left behind.
September 30, 2020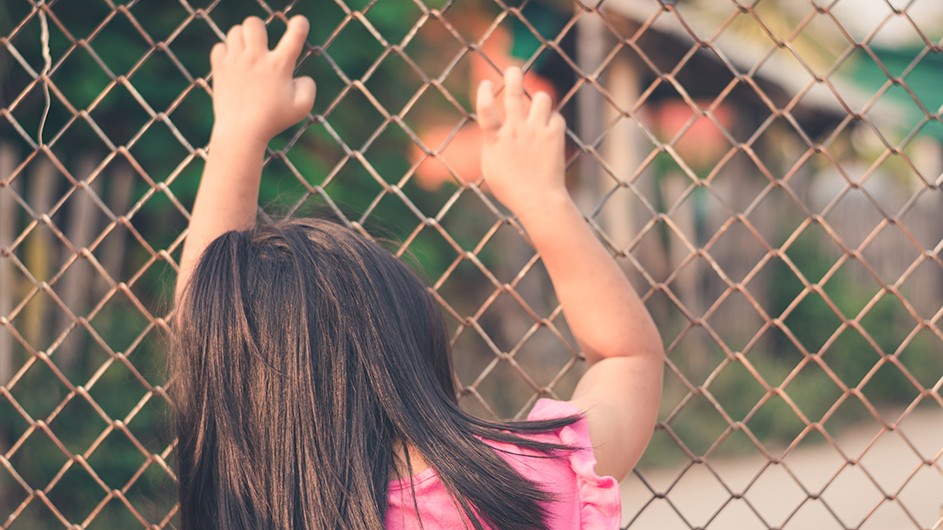 When a parent goes to prison, children are likely to face a torrent of emotions, such as sadness, anxiety, fear, and guilt. Caregivers and professionals may worry the child will experience negative feelings toward the parent: resentment, hostility, and even rage.
Now a Columbia University study reveals the enduring affection and admiration children continue to have for a parent in prison and highlights the difficulties these children face when they are forcibly separated from a parent they love.
"People sometimes assume that incarcerated people are bad parents who do not have positive relationships with their children," said Larisa Heiphetz, assistant professor of psychology at Columbia and senior author of the study published recently in the Journal of Cognition and Development. "But our research shows that children of incarcerated parents have a great deal of affection for their parents."
One-in-28 children in the United States—2.7 million—currently have a parent in state or federal prison. Just 25 years ago, that number was 1-in-125. The steep rise is linked to changes in law and policy, primarily the War on Drugs campaign, which began in the early 1970s.
Research has shown that many children of incarcerated parents face significant hurdles transitioning into adulthood, including poor health, post-traumatic stress symptoms, behavior problems, attention deficits, and developmental delays.   
The Columbia study, one of the first focused on understanding the experiences of children with incarcerated parents, highlights the importance of visitation programs that allow children and parents to interact.
"Building on the child's positive feelings for a parent could reduce the potentially damaging effects of separation and play a significant role in a child's ability to overcome challenges and succeed in life," said Heiphetz, who is also the principal investigator of the Columbia Social and Moral Cognition Lab.
Many children, however, rarely see their parents in prison and some not at all. One study found that nearly two-thirds of imprisoned mothers have never received a visit from their children.
"Our work provides evidence for policymakers to invest resources that make it easier for kids to see their parents," Heiphetz said. For example, she said, expanding access to free or low-cost transportation to correctional facilities or providing funding and technology for video visitation programs, particularly during the pandemic, could be beneficial.
Heiphetz said there are some federal guidelines that address a child's need for and right to a relationship with a parent involved in the justice system. But, she added, state jails and prisons have a lot of leeway to determine what can happen.
To conduct their study, the researchers interviewed 24 6-to 12-year-old children of incarcerated parents and 60 children in the same age range whose parents were not incarcerated. Both groups reported experiencing positive emotions (like loved and happy) much more often than negative emotions (like angry and sad) when thinking about their parents.
Children of incarcerated parents—like children of parents who were not incarcerated—described their parents in overwhelmingly positive ways: "funny," "kind," and "loving." One child described his incarcerated father as "inspirational" and said that he thought about his father whenever he did something special.
"Ultimately, the gold standard is reducing the number of people incarcerated," Heiphetz said. "But given that we have our current system, I believe that fostering the parent-child relationship can help mitigate loss and have an impact on a child's well-being. Adding, "we hope our work will move psychology forward in terms of incorporating these perspectives into the field."