15 Photos from Columbia Commencement 2023 That Show the Joy of Our Graduates
It was a perfect day in May to celebrate the Class of 2023.
By
Kelly Moffitt-Hawasly and Jennifer Pellerito
May 19, 2023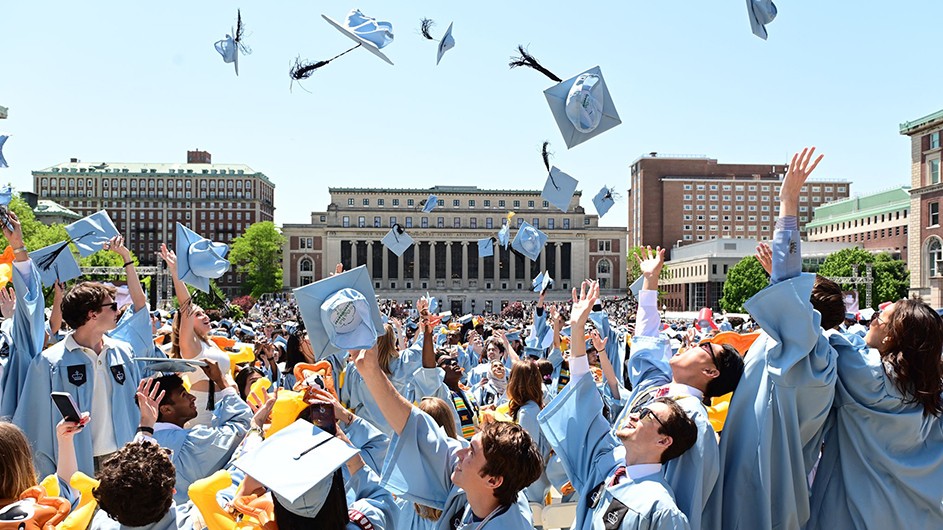 It is hard to quantify the joyousness of the past week on Columbia's campuses, as the Class of 2023 has celebrated their accomplishments through school graduation ceremonies, University Commencement, the Empire State Building lighting, and many more related activities. Our photographers have been there to capture it all. 
The Columbia University Commencement ceremony of the 269th academic year took place on May 17, 2023, marking the conferral of degrees upon our graduates. 
Be sure to follow Columbia's social media channels to let us know how you've been celebrating and use the hashtag #Columbia2023 to spread the word about our brilliant graduates. 
You can imagine how difficult it is to choose just a few photos to mark such a momentous week, so we encourage you to follow Columbia's Instagram to see even more snapshots of the fun. 
Roar, Lion, Roar!